Zeta Tau Alpha (ZTA) alumnae and collegiate members will be joining the Cleveland Browns this Sunday for the October 8th home game against the New York Jets.
ZTA is one of the nation's largest Greek women's service-oriented organizations. It was founded in 1898 and has more than 238,000 members worldwide. Since 1992, ZTA has focused its philanthropic efforts on breast cancer awareness and education.
In 1999, the sorority collaborated with the NFC East to hand out pink ribbons at a game. What was a simple community service project turned into much more. Since then, they have partnered with all 32 NFL teams and have been deemed the "league-sanctioned fan outreach supporter" for the "Crucial Catch" campaign.
ZTA partnered with the Browns in 2003 and will be celebrating their 15th anniversary at this Sunday's home game. Prior to kickoff, the sisters will be handing out 20,000 pink ribbons at stadium entrances, as well as on Dawg Pound Drive.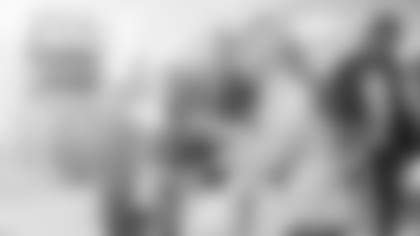 Each year, millions of pink ribbons are distributed all over the nation to show support for those affected by breast cancer. ZTA has given out more than 300,000 pink ribbons to fans since first beginning nearly two decades ago.
The fraternity is proud to be a part of the Cleveland Browns First and Ten volunteer movement. Every year, ZTA members, family, and friends pledge to give at least 10 hours of their time back to their local community through initiatives and programs tied to breast cancer as well as other important causes.
All ZTA volunteers will be wearing a pink t-shirt on game day as a sign of solidarity as they support and stand behind breast cancer fighters and survivors.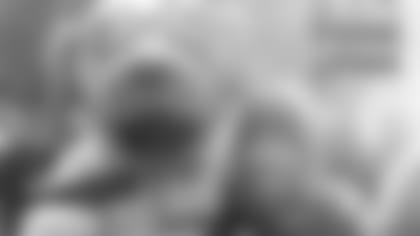 "Our partnership with Zeta Tau Alpha is strong," says Jenner Tekancic, Vice President of Community Relations with the Cleveland Browns. "Together we hope to make a difference by honoring patients, survivors and family members impacted by breast cancer while raising awareness and getting the message out to fans."
Learn how you can support breast cancer awareness through our First and Ten partner the American Cancer Society. If you want to get involved but don't know how, they have numerous opportunities for you and a group to get involved. Visit our website to join the First and Ten Movement and unite with the Browns as we #give10 and help our communities.