Barkevious Mingo vs. Redskins offensive line
In a recent article, NFL.com's Adam Schein named Mingo as his number two player in the entire league to watch during the preseason. Mingo's been all over the field in both the intrasquad scrimmage and against the Lions, recording an interception and a sack, respectively. Earlier this week Mingo was frank about his 2013 season, saying he, 'hit a rookie wall' and relied too much on his athleticism. With a rededication to the class room and an increase in his weight, all indications are pointing towards Mingo being a focal piece in a defense committed to being among the elite.
The Browns generally alternate Mingo, Paul Kruger and Jabaal Sheard on both sides, but to test Mingo in the preseason, it would be ideal to have him try and beat Redskins Pro Bowl left tackle Trent Williams as often as possible. For years, Williams has been successful in stoning pass rushers like DeMarcus Ware, Trent Cole and the never ending supply of New York Giants' defensive ends. Even if he doesn't produce a sack, lining up Mingo against Williams will give Cleveland some measureable data on his progress.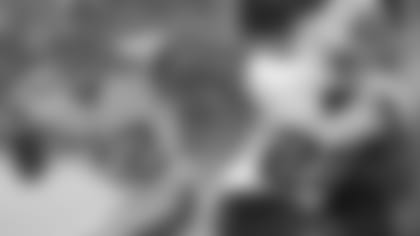 Browns nickel backs vs. Redskins slot receivers
Because rookie cornerback Justin Gilbert sat out last weekend at Ford Field and Buster Skrine's consequent strong week of practice, Cleveland's nickel back position is still a competitive situation. Gilbert hasn't played the nickel back spot much during training camp. Against the Lions we saw Isaiah Trufant see significant time with the first unit, and even get his number called on a third down blitz.
On paper, the Browns' cornerbacks should have their hands full. Redskins head coach Jay Gruden will get creative with where he uses receivers DeSean Jackson and Andre Roberts. Both will likely see action in the slot. Without Calvin Johnson last week, Detroit was lacking firepower at the receiver position, which in turn meant the Browns blitzed quite a bit. It will be interesting to see how the talented Redskins receiving corps affects Cleveland's strategy on defense.
Johnny Manziel and Brian Hoyer
Both players will get snaps with the first-team. It would be hard to imagine rotating each quarterback between series, because that would surely interfere with Manziel and Hoyer's rhythm. So will each get a quarter? Does Manziel start the game, have Hoyer come in for the second, and bring Manziel back for the third quarter?
The rookie needs as much live game action as possible – no matter if it's the first-string or the fourth-string. But at the same time, Hoyer needs game action as well, so he can get more comfortable with defensive linemen chasing his repaired knee.
In the final stretches of the competition, the job is there for the taking. If the quarterback competition is as neck-and-neck as it seems, the decision on who to choose as the starter might come down to which quarterback finally gets Cleveland in the end zone. The Browns have only settled for field goals in their scrimmage and their lone preseason affair. Each time the Browns pass midfield and don't come away with a touchdown, the monkey grows larger on their backs.
Travis Benjamin – It appears the wide receiver will be a full go against the Redskins. After a strong week of practice, watch for him to play some outside wide receiver in the first half.
Taylor Gabriel – The little engine that could. The 5-foot-8 jitterbug has shown to be a reliable receiver during training camp and even has wheels as a return man in case something does happen to Benjamin. Gabriel actually modeled his game watching YouTube videos of his teammate Andrew Hawkins – we'll have that in depth story soon.
Joel Bitonio – He was the highest-rated Browns offensive player against the Lions according to ProFootballFocus.com. He also revealed to me the other day he can dunk a basketball. The unassuming Bitonio is a player that turns on an athletic switch once he puts the pads on. So far he's been the perfect blend of speed and strength at left guard.
John Hughes – With all the ballyhoo about Armonty Bryant and Billy Winn on the defensive line, many forget about Hughes. It wasn't hard to forget about him in Detroit, because the defensive end  couldn't be blocked. Hughes was violent with his hands, stuffing the Lions running backs several times. Expect to see Hughes rotate more in the first half this Monday.
Zac Diles – The backup inside linebacker racked up four tackles against the Lions. The 29-year-old hits hard and his and has seen increased playing time with Darius Eubanks' injury. His chances of cracking the roster seem to have greatly improved since the start of camp.
Josh Aubery – Pettine had this to say about his reserve strong safety:  "He's a good teammate; he's a good football player. He's not going to be a flashy guy, but he's solid. He does his job and he's a guy that we're very pleased with his development. He's really showed up when we've done live work. I thought that he had a good scrimmage, he made a couple of nice plays in the game, forced a fumble, had another tackle but he's a guy that's fighting for a spot. But he's doing everything he can."
Barkevious Mingo puts 'Rookie Wall' behind him