Terrelle Pryor's passion for winning and playing football shined this past week when he somewhat playfully offered to cut off his finger if it meant the Browns would leave Miami with their first victory of the season. [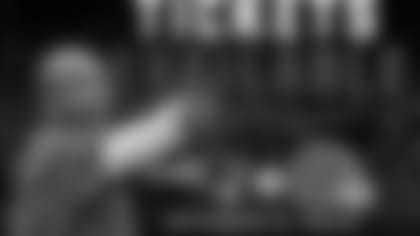 ](http://www.ticketmaster.com/FirstEnergy-Stadium-Home-of-the-Cleveland-tickets-Cleveland/venue/40971?camefrom=CFCBROWNSWEB_ARTICLES)
The fifth-year receiver never had a reason to resort to such drastic measures Sunday against the Dolphins.
Instead, Pryor carved up the Dolphins defense in what might go down as one of the most electrifying individual performances in some time, combining for 200 total yards (144 receiving, 35 passing and 21 rushing) and a touchdown in what resembled a one-man wrecking crew offense.
"I'll do anything for (Browns) coach (Hue) Jackson. If he asked me to go play center, tackle, I'm going to work my butt off to go and do it and try to be the best at it – even though I won't be the best at it – whatever it takes, because this team, we have a great team here," said Pryor, who played for Jackson in Oakland in 2011. "We just got to figure out how to win."
To be sure, what Pryor — the former Ohio State star quarterback who changed positions with the Browns in 2015 — did in a 30-24 overtime loss at Hard Rock Stadium was historical.
— He became the first NFL player to register at least three passing attempts, three rushing attempts and three receptions in the same game since San Francisco's Billy Kilmer did so in 1964.
— He's also the first NFL player with 20-plus passing yards, 20-plus rushing yards and 20-plus receiving yards in the same game since Houston receiver Cecil Shorts did so in 2015.
— Pryor's 144 receiving yards were the most by a Brown since Josh Gordon hauled in 151 at New England in 2013.
"That's what I expect from Terrelle," said Jackson, who coached Pryor in Oakland in 2011. "I know Terrelle well so what he did didn't surprise me."
Veteran left tackle Joe Thomas described the display as "pretty amazing."
"Terrelle did an unbelievable job and it's a shame that we lost because people will forget, but that was one of the single handed most impressive performances from a player that I've seen in a while," he said.
"Playing quarterback, playing receiver, it was pretty amazing for a guy that wasn't in the league last year really."
Added Miami defensive tackle Ndamukong Suh: "He's a dynamic athlete. Whether he's playing quarterback, or he's playing wide receiver, he's obviously effective."
Jackson, though, said there were areas where Pryor could have done even more.
"Like I told him, you've got to just keep growing and learning and you've got to let the play before that go. Whether people are holding you or grabbing you, here comes the next opportunity and they get the chance to make a play and the guy was able to strip the ball out," he said, referencing a dropped third-down pass in the fourth quarter.
"We've got to make plays when we get opportunities and that's what Terrelle's here for and again, he fought hard, I thought our whole team fought hard but it's just not good enough yet."
Pryor echoed a similar sentiment as he shrugged off his performance.
"I'm frustrated with myself. I'm frustrated losing. Everyone deserves more. This team deserves more. We've just got to keep battling," he said.
"Coach Jackson deserves to win. Our owners deserve to win. They're always at practice. They pay a lot of attention to this team. They love this team. They deserve it, and we will get it done for them.
"We're going to come back next week and have a great practice and go try to beat the Redskins. I think we can battle with anybody," Pryor continued. "We will practice our butts off, and we'll be coming to compete next Sunday."