Browns Training Camp Activations | Cleveland Browns - clevelandbrowns.com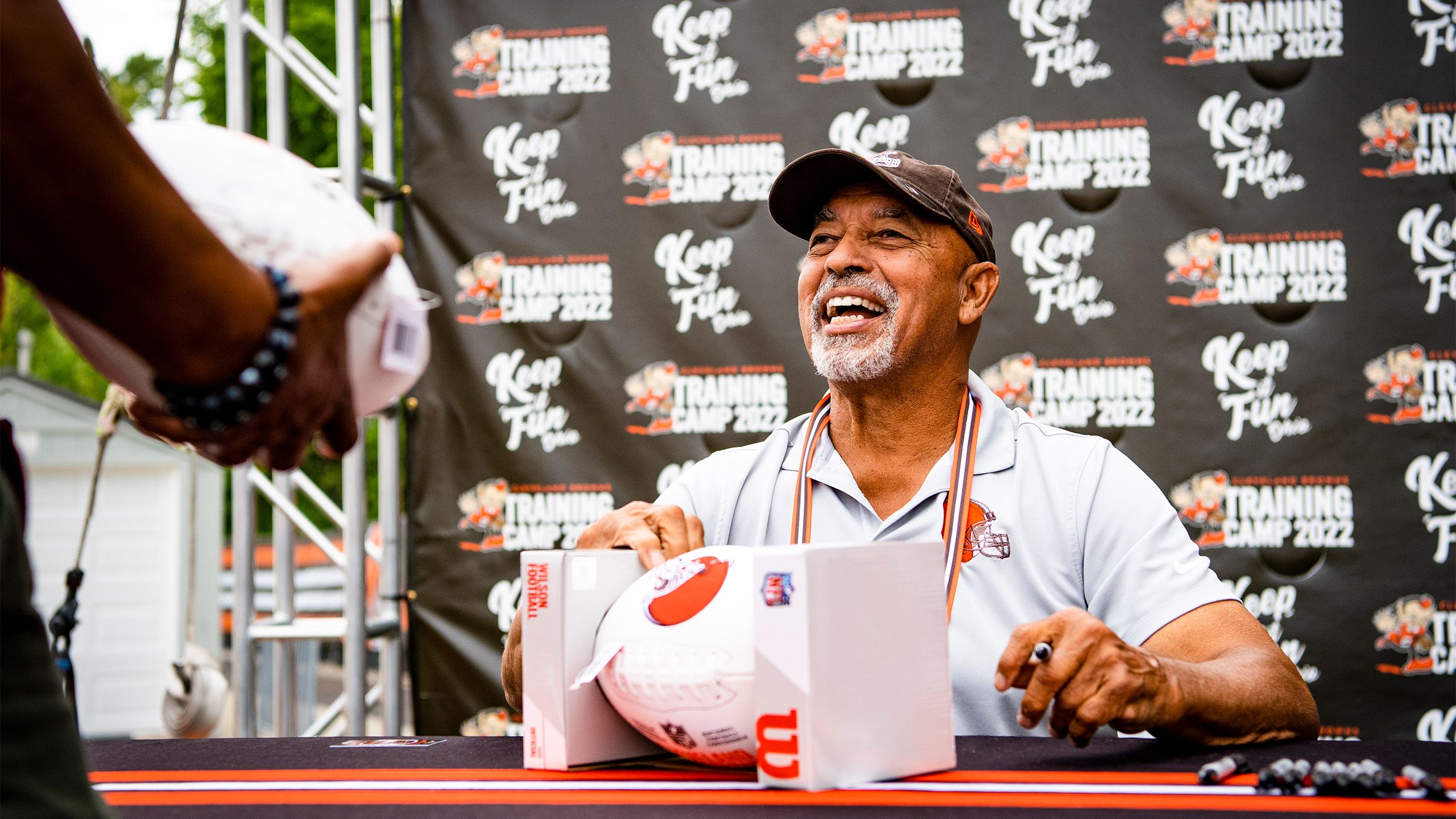 Alumni Autograph Stage
Presented by Keep It Fun Ohio, get an autograph from one of the Cleveland Browns alumni. All appearances are subject to change.
Tues., Aug. 1 from 1:30–2:30 P.M. - Hanford Dixon
Sun., Aug. 6 from 1:30–2:30 P.M. - Phil Taylor & Dick Ambrose
Sun., Aug. 6 from 2:30–3:30 P.M. - Josh Cribbs
Mon., Aug. 7 from 1:30–2:30 P.M. - Reggie Langhorne
Wed., Aug. 9 from 1:30–2:30 P.M. - Felix Wright
Sun., Aug. 20 from 10:15–11:15 A.M. - John Hughes
Tues., Aug. 22 from 1:00–2:00 P.M. - Greg Pruitt
Wed., Aug. 23 from 1:00–2:00 P.M. - Dave Zastudil
Thurs., Aug. 24 from 11:00 A.M.–12:00 P.M. - Frank Stams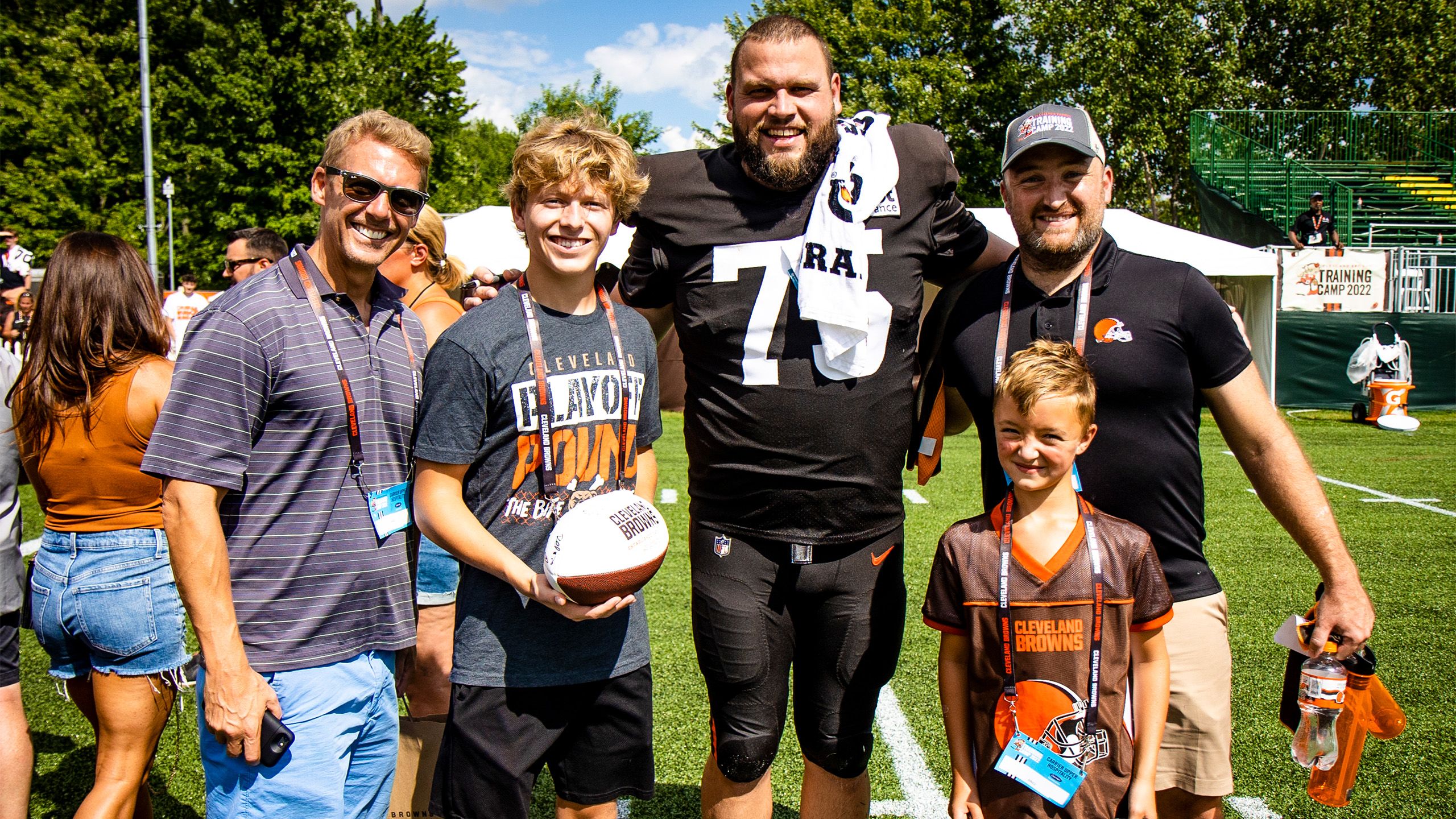 Player Autograph Scavenger Hunt
Want a chance for a VIP autograph experience? Be one of the first 50 kids to complete the Autograph Scavenger Hunt and receive a voucher, presented by Cardinal Credit Union. Scan the QR code next to the Browns sign to begin.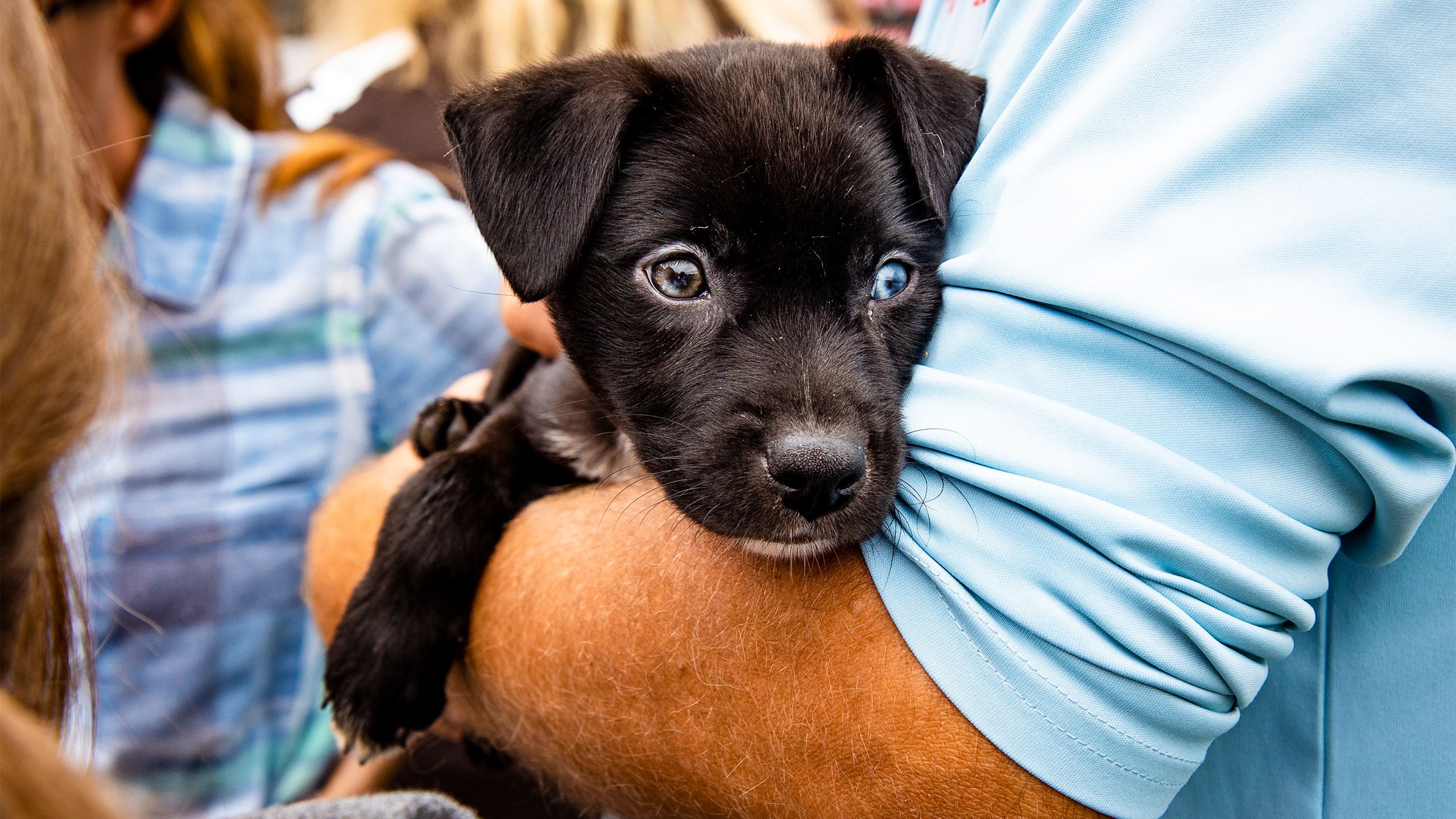 Puppy Pound Adoptions
Interested in adopting your next best friend? Visit the Puppy Pound, presented by Sugardale.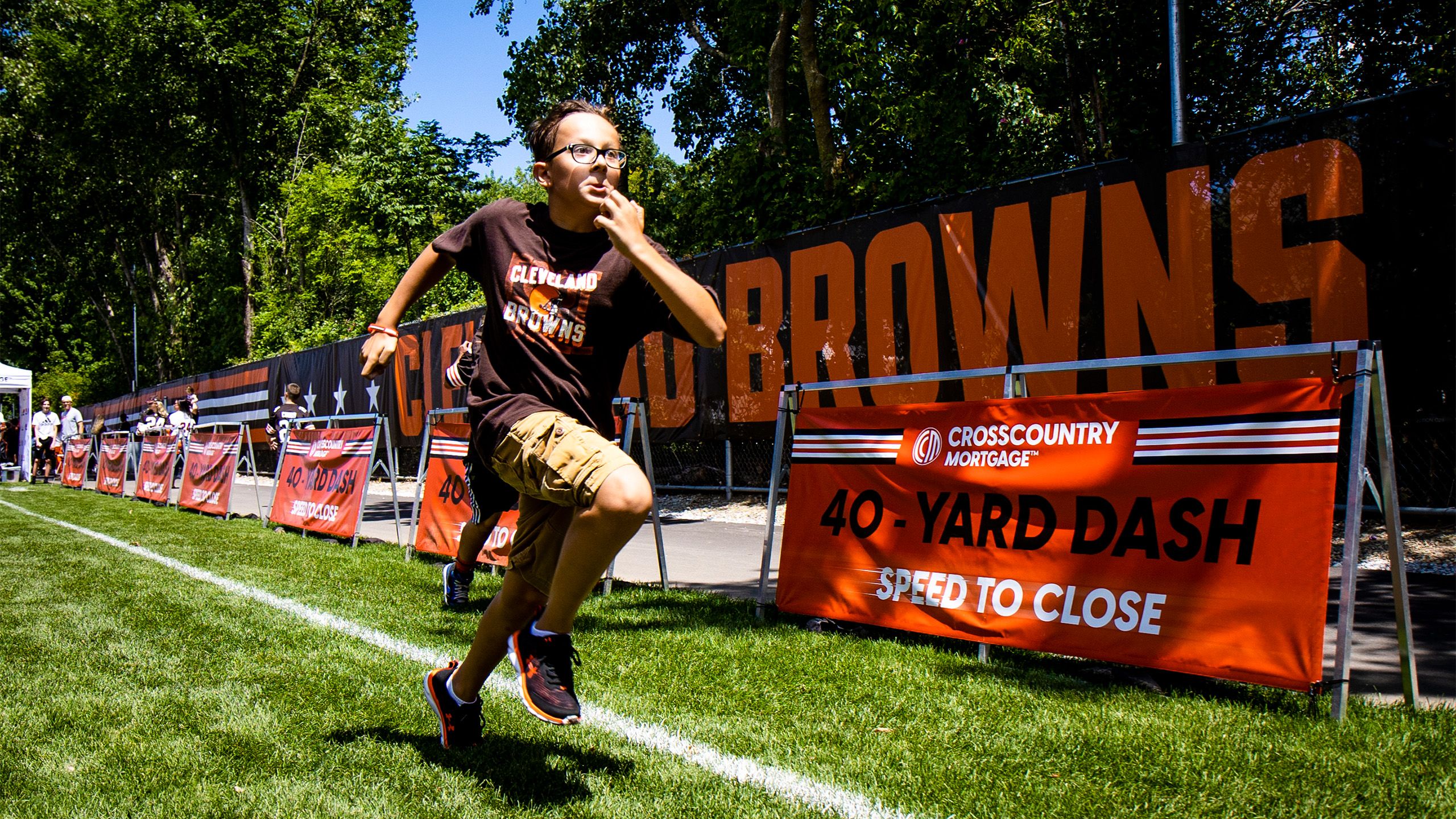 40-Yard Dash
Test your agility by running our 40-yard dash, presented by CrossCountry Mortgage.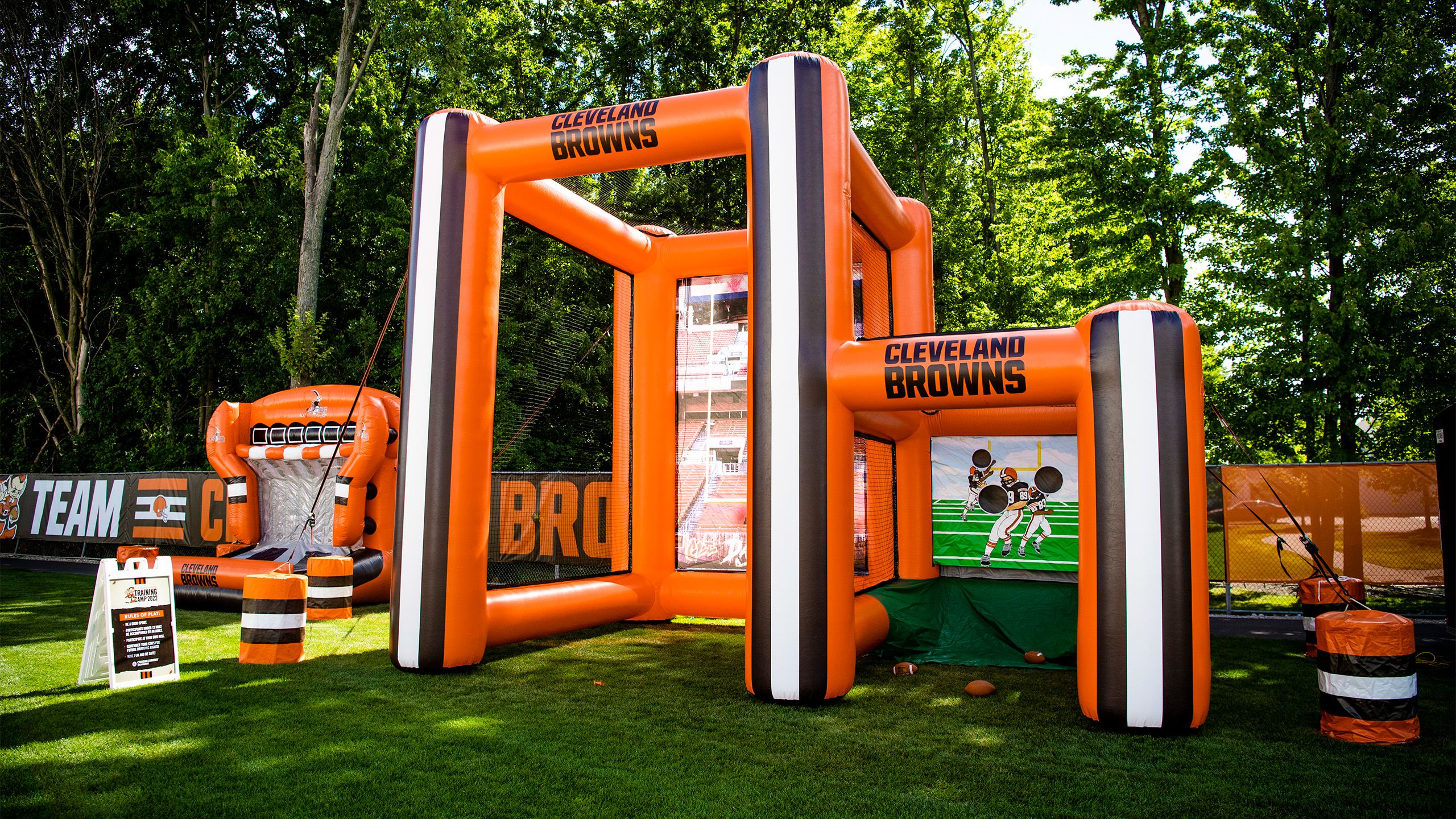 Inflatables
Test your field goal-kicking abilities and quarterback toss accuracy!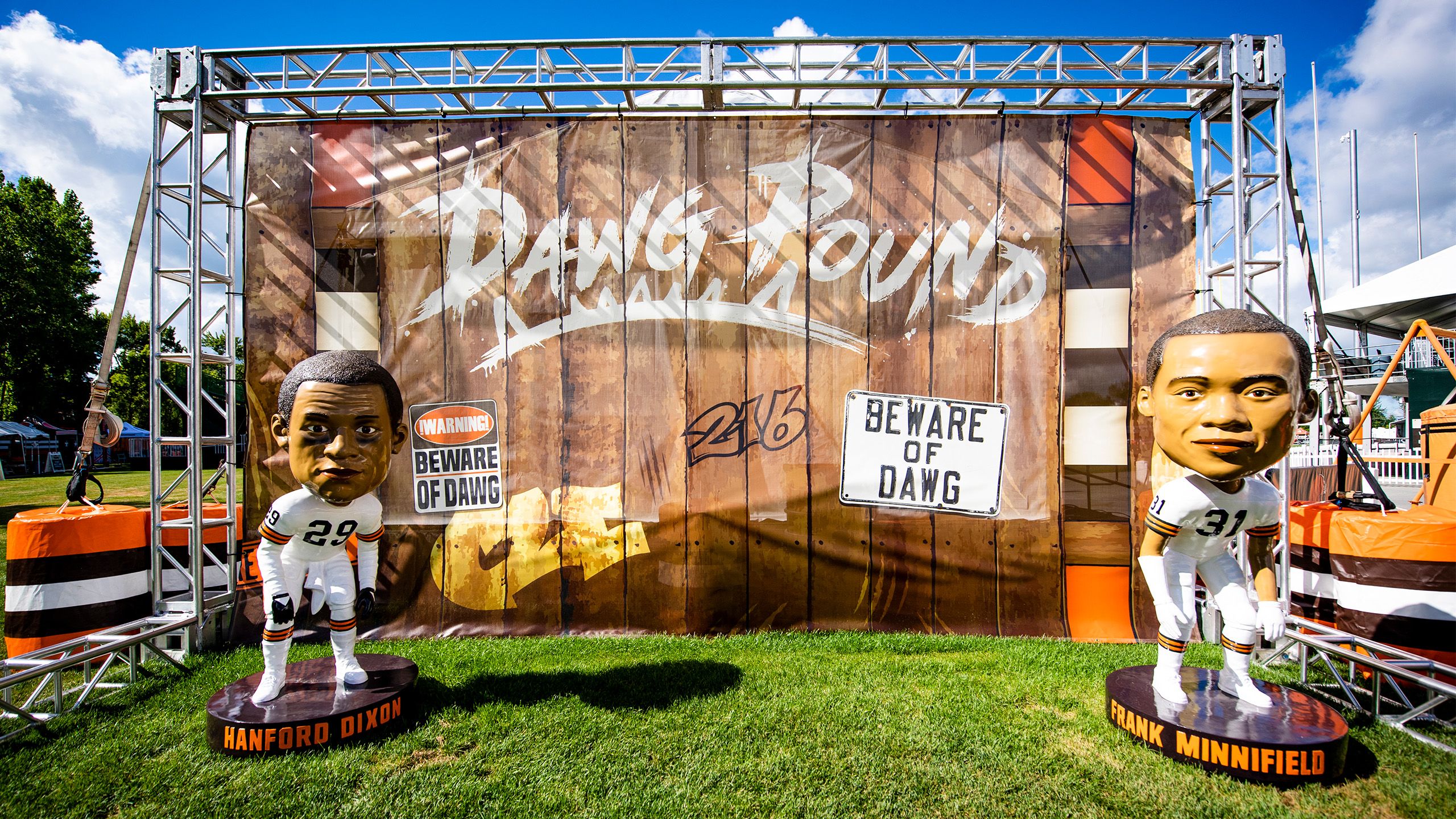 Hanford Dixon and Frank Minnifield Bobbleheads ​
Take a photo with our lifesize bobbleheads of Hanford Dixon and Frank Minnifield, the originators of the Dawg Pound!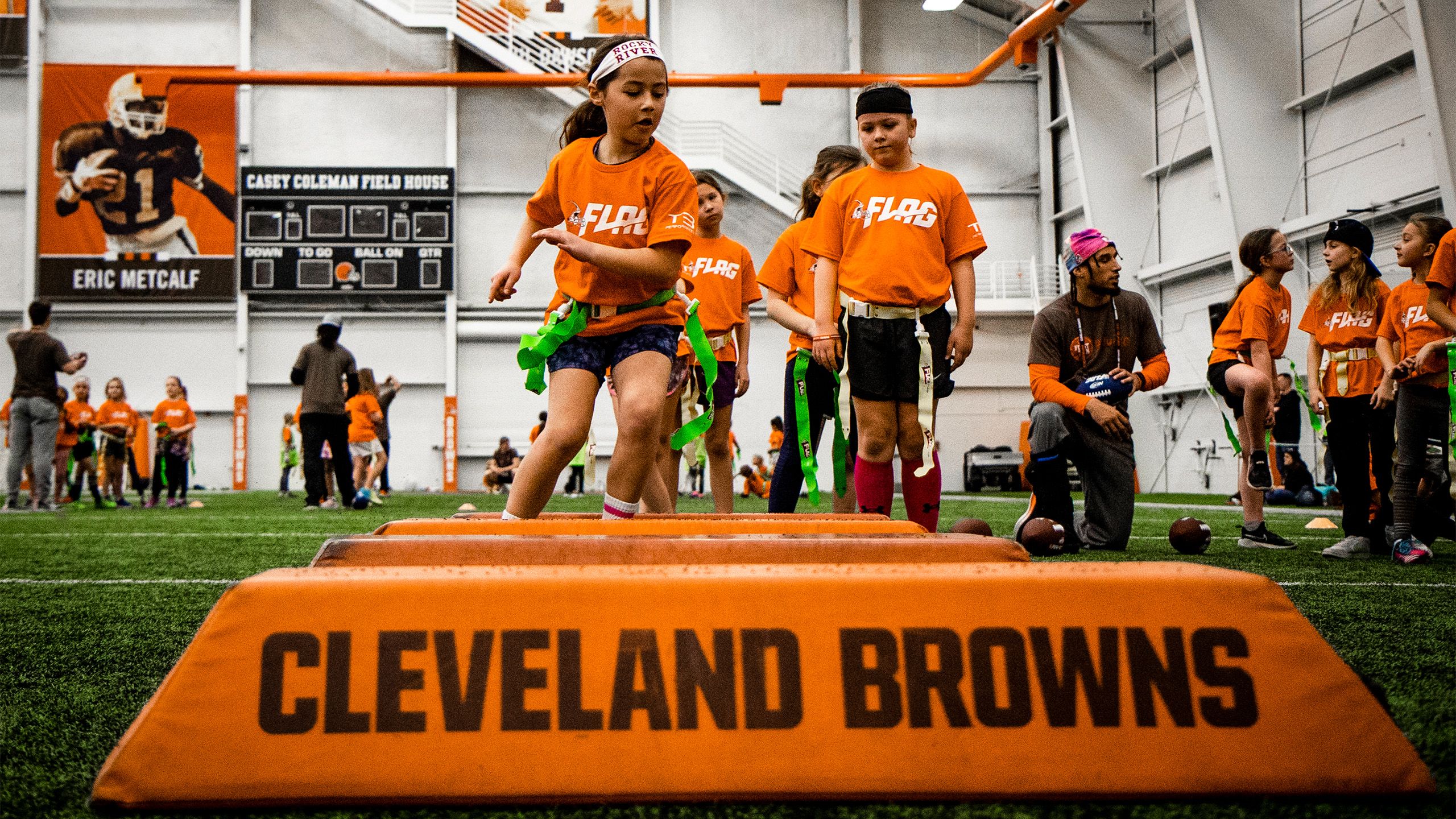 Combine Style Drills
Test your skills in our NFL Combine inspired drills.
Broad Jump
See how well you can burst out of a standing position, presented by Meijer.
Dawgs Out the Tunnel​
Watch the youth welcome the players into Training Camp.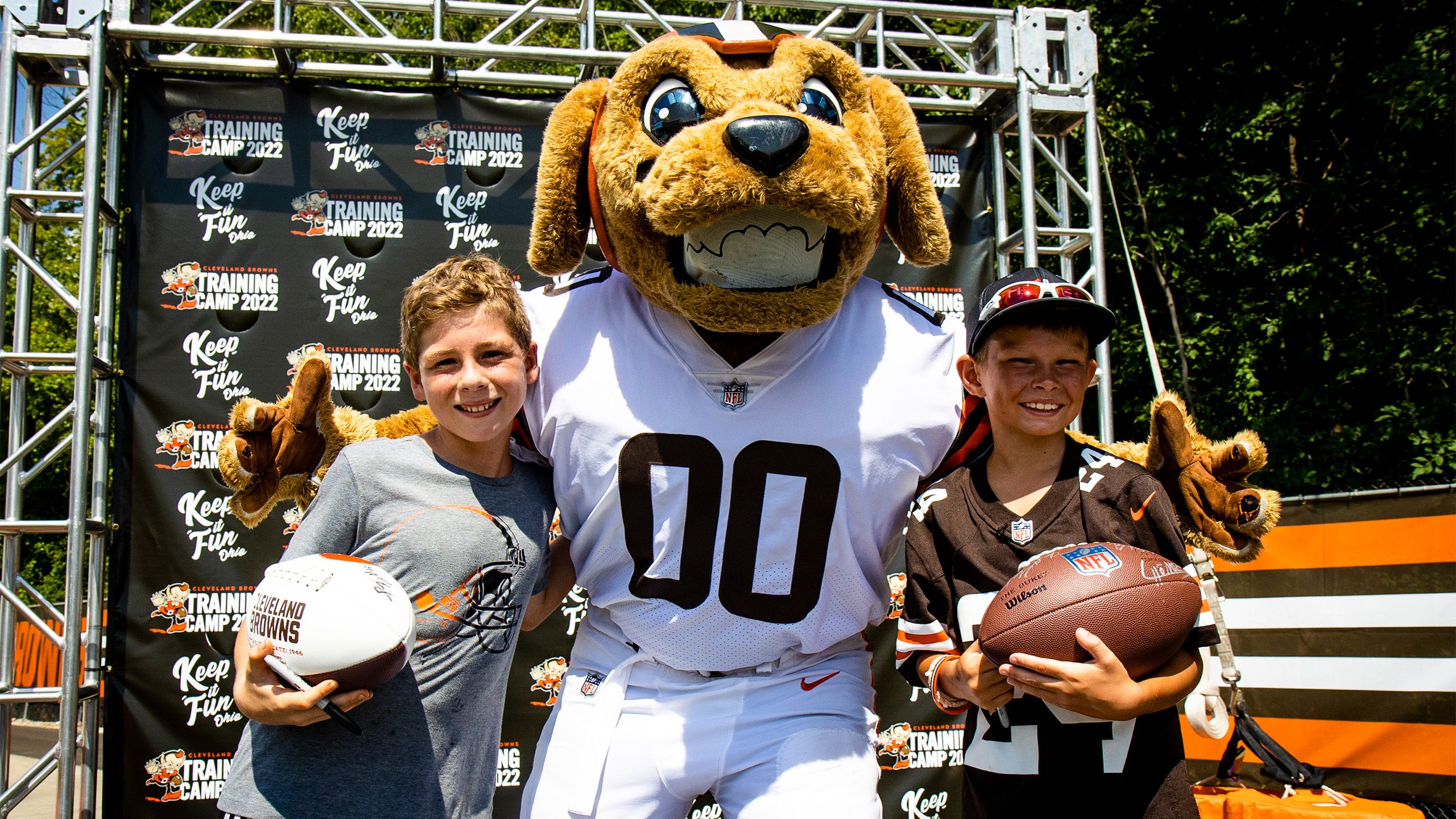 Mascot Appearances
Hang with the NFL's best Dynamic Duo - Brownie & Chomps.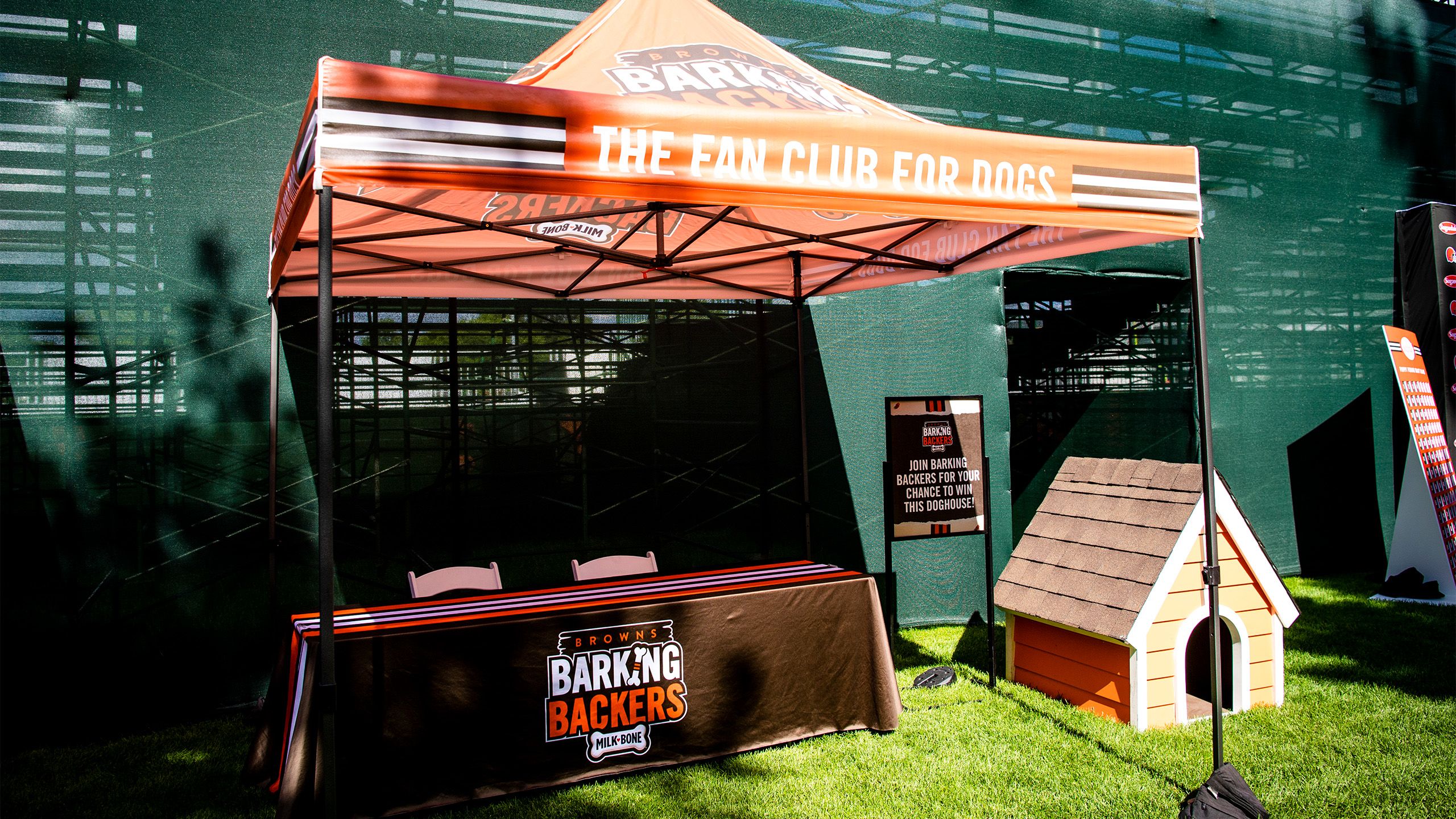 Barking Backers Tent
Register your furry friend(s) for Barking Backers, presented by Milk-Bone!
Misting Station
The Misting Station is the perfect place to cool down during camp.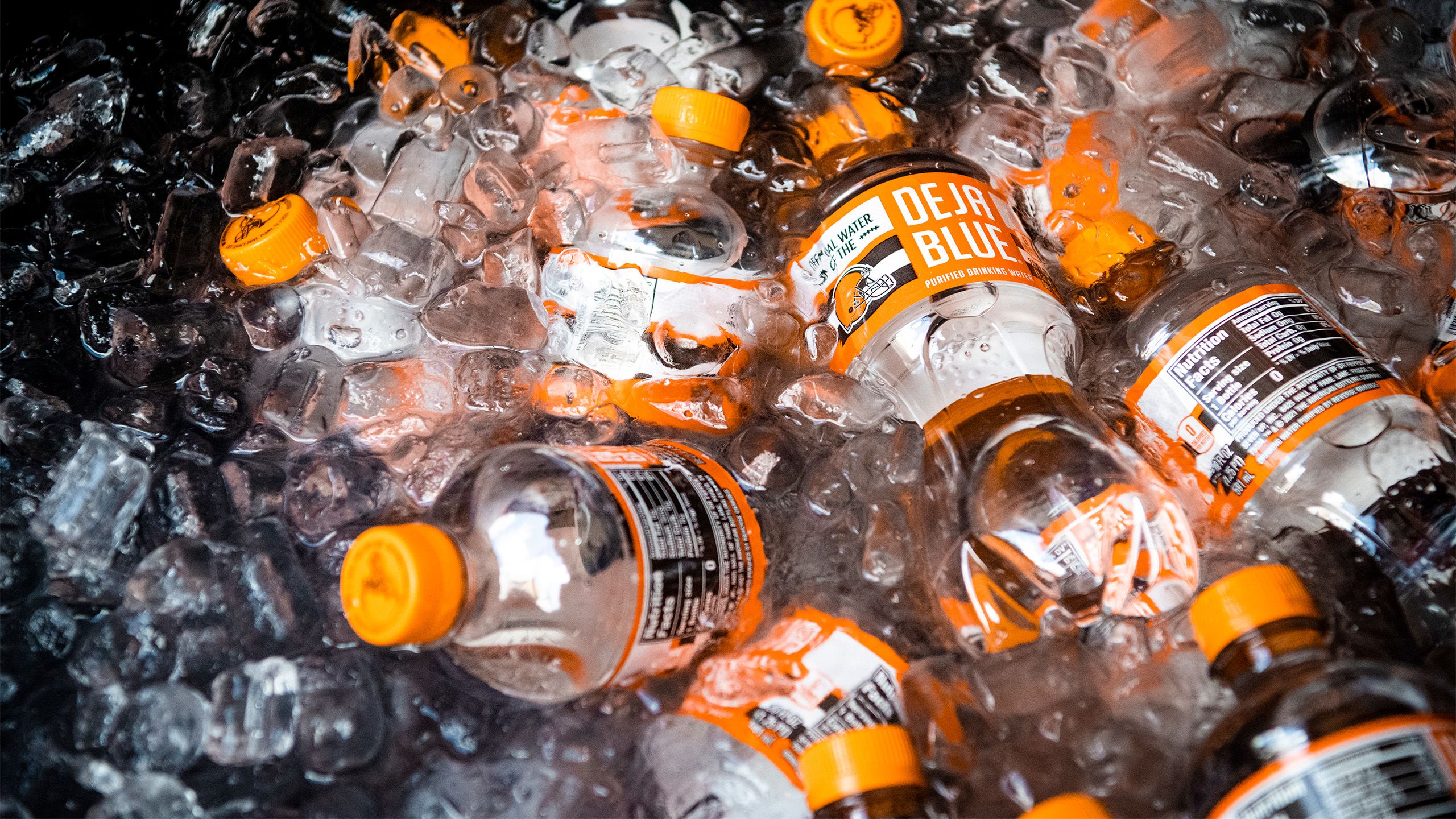 Free Water Station
Enjoy complimentary water throughout camp, brought to you by Deja Blue.