Sunday is a big one in Cleveland, as members of the 1986 AFC Central-winning Browns team will reunite for a special celebration at FirstEnergy Stadium. [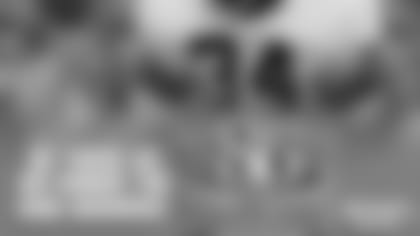 ](http://www.clevelandbrowns.com/news/article-5/1986-Browns-team-to-be-honored-1030/5bf3d609-a3ab-49e9-8ffe-2736870a4f04)
As we count down the days to Cleveland's showdown with the Jets, we're reflecting on just how memorable of a season 1986 was. Here were the top five moments.
5. Browns offense fires on all cylinders on Monday Night Football
In front of a rocking 77,949 fans at Cleveland Browns Stadium on a mid-November Monday night, the Browns won their third straight game to move to 7-3 with a 26-16 victory over the Miami Dolphins. Cleveland's offense rolled to 558 yards, the second-highest single-game total in Browns history, with Bernie Kosar pacing the way with 401 through the air. Because the Bengals lost Sunday, Cleveland moved into sole possession of first place in the AFC Central.
4. Browns rout Bengals to clinch AFC Central crown
Cincinnati was 9-5 and on its home field, but it didn't matter. Cleveland made it look easy en route to a 34-3 victory. Kosar's longest pass of the game came on the very first play, a 66-yarder to Reggie Langhorne to set up Kevin Mack's 1-yard touchdown run. Kosar and Webster Slaughter connected on a 47-yard touchdown pass later in the quarter, and Cleveland put it away in the third with two more touchdowns.
3. Browns exorcise their Three Rivers Stadium demons
The Browns needed something special to end their 16-game losing streak at Pittsburgh's Three Rivers Stadium, and they got it on two big plays by their special teams and defense. Trailing 14-10 in the second quarter, Gerald McNeil gave the Browns their first kickoff return for a touchdown in 12 years when he took one back 100 yards to give his team a lead at halftime. Clinging to a three-point lead near the end of the game and the Steelers in their territory, the Browns forced a fumble to clinch the 27-24 victory.
2. Kosar finds Slaughter to down Steelers in wild OT thriller
The Browns needed every one of their 536 yards of offense on this day, and it was the final 36 that served as the most important. In a wild, back-and-forth game that saw the Steelers send it to overtime on a late field goal, the Browns closed out their sweep of Pittsburgh when Kosar hit Slaughter on a 36-yard touchdown pass to put an abrupt and memorable halt to the sudden death period. Kevin Mack cleared 100 yards and Kosar had 414 and two touchdowns in a game where both offenses clicked on all cylinders.
1. Browns rally to down Jets in unforgettable AFC Divisional Playoff
The Jets were in control at Cleveland Browns Stadium after Freeman McNeil's 25-yard touchdown run put them ahead, 20-10, with 4:14 to play. Cleveland just wouldn't let its season end that way. The Browns promptly cut the lead to three with a drive that ended with a Mack touchdown. Cleveland got the ball back after a defensive stand and used the momentum to set up Mark Moseley's game-tying 22-yard field goal. After a scoreless first overtime session, Cleveland's offense rolled down the field, and Moseley ended it with a 27-yard boot. It was the Browns' first playoff victory since 1969 and it sent the team to an AFC Championship game against the Denver Broncos.