INDIANAPOLIS — The Browns hope Joe Thomas returns for yet another season and expects the future Hall of Famer to make a decision regarding his playing future soon.
That won't stop them from taking a closer look at this year's class of left tackles at the NFL's annual scouting combine with an eye toward the future.
"You can't have enough young offensive linemen and I think as you go and attempt to build a football team, you try to get offensive linemen throughout the draft somewhere," general manager John Dorsey said Thursday.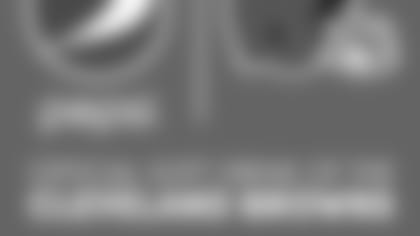 ](https://www.pepsi.com/en-us/)
Thomas, the 10-time Pro Bowler who's been mulling over retirement since a season-ending triceps injury last fall, echoed a similar sentiment in January at the Greater Cleveland Sports Awards. "No matter what I decide to do this year, this is my last year on my contract in Cleveland," he said then. "I'm also 33 right now, so they need to be planning for somebody else pretty soon down the line, whether it's this year or the following year."
The Browns will get a good look at some of the nation's best prospects in Indianapolis, a group that includes top prospects in Texas' Connor Williams, Notre Dame's Mike McGlinchey, Oklahoma's Orlando Brown, Pittsburgh's Brian O'Neill, Ohio State's Jamarco Jones, Oregon's Tyrell Crosby and Mississippi State's Martinas Rankin. While it's probably unlike the Browns — owners of the first and fourth overall picks — would use one of those early selections on a tackle, considering the team's more pressing needs at quarterback and other positions, this year's class of tackles should offer them options late in the first round and on Day 2.
Brown, the son of the late and former Browns tackle Orlando Brown, struggled during on-field workouts but believes his "football IQ" will help mitigate those shortcomings. "It's some of the best in the country. It's honestly my best asset: how I understand the game. I understand the NFL. I understand these schemes and what's expected," said Brown, the two-time Big 12 Offensive Lineman of the Year. "I'm a good learner. And I'm a guy that understands my job isn't gonna just be given to me. I have to take it."
Jones, a two-year starter who backed up Lions left tackle and first-round pick Taylor Decker, hopes he'll be the latest Ohio State offensive linemen to experience early success in the league. "OSU has a long history of offensive linemen, in general, going to the NFL and producing and just being able to gain a lot of insight from those guys that have done it before me and use it to my benefit and hopefully help and prolong my career," he said.
McGlinchey, a three-year starter who played left tackle for his final two seasons at Notre Dame, protected Browns rookie quarterback DeShone Kizer in 2015 and 2016 and was teammates with Baltimore's Ronnie Stanley and Houston's Nick Martin.
As the Browns await word from Thomas, they'll keep tabs on players like McGlinchey and the rest of the top tackles.
"Joe is no spring chicken," Dorsey said. "So I think it's important to plan for that as well."​