DeShone Kizer had every reason to be flustered with a manic first couple of minutes in his NFL debut, but the second-round rookie didn't let his poise slip.
That's what Hue Jackson and his teammates like a lot about the former Notre Dame star, who bounced back from a rough beginning and logged a solid start, albeit in a losing effort.
"I like DeShone. I like the feel of him on the sideline with me. I love our communication. He did some good things," Jackson said after Cleveland's 21-18 loss. "There are some opportunities that he is going to be the first to tell you he wish he had back. That is going to happen to a young quarterback, but this guy gave us a chance. He put the team in position to give us an opportunity to make something special happen."
Kizer's first drive went backward -- and the result was made even worse after a punt was blocked for a quick Pittsburgh touchdown -- but he put together one of his best of the game two possessions later. The Browns offense converted three third downs during a steady, 68-yard march down the field that culminated with Kizer's first NFL touchdown, a 1-yard quarterback sneak.
"It was awesome," Kizer said. "Obviously, it was at the point of the game where we needed some momentum to turn back after a special teams touchdown. It is up to us on offense to make sure that we go out there and swing things back our way." [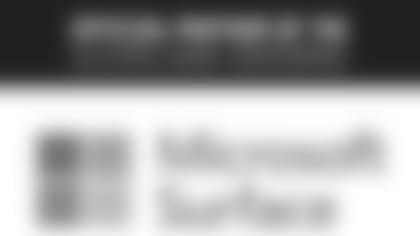 Kizer's performance, and the offense in general, stalled a bit during the middle part of the game, but he got the Browns back in striking distance with a quick-fire, 73-yard scoring drive midway through the fourth quarter. His best throw of the possession got Cleveland into Pittsburgh territory, a 29-yard strike to Ricardo Louis that he followed with an 11-yarder to Isaiah Crowell. On fourth-and-2 from the 3-yard line, Kizer hit Corey Coleman where only he could catch it for the touchdown.
"You go in and you use that as a learning opportunity to see what the defenses are giving to you, make the proper adjustments and come back out there," Kizer said. "Not everything is going to go your way, but it is you job as a quarterback and our job as an offense to make the proper adjustments to make sure that they do turn that away in the next drives."
As Kizer powers through his rookie year, there will be highs and lows, and the Browns are prepared to ride the waves. One of the throws Kizer admitted he wanted back came in the third quarter, as Cleveland pushed into Pittsburgh territory but came away with nothing after Kizer's first career interception.
On the 11th play of a drive that traveled 56 yards, Kizer threw short on a pass attempted to Kasen Williams and was picked off by fellow rookie T.J. Watt. The pass came two plays after Kizer made one of his smartest plays of the day on a fourth-down conversion throw to Seth DeValve.
"An athletic, defensive end/linebacker hybrid went up and got one on me," Kizer said. "I am trying to put the ball over top of him. Obviously, this is all going to be a learning process. These guys who are stepping out there, who I am playing against are quite athletic and he goes up and makes a good play on the ball."
Jackson talked with Kizer after the play and explained that, given the situation, Kizer shouldn't have attempted the throw in that direction.
"If you're not sure, it is OK to say 'uncle' and throw it away," Jackson said. "He did that when we went to the last touchdown drive. He threw the ball into the back of the end zone, and that is OK. It is OK to do that. You don't have to just throw it. I'm going to continue to coach him through it through every series because I think I have to because him and I are joined by the hip in this thing. I think this guy is going to be a really good player, but he has to keep getting better."
Kizer took seven sacks Sunday but the hardest hits he took came on two scrambles. One resulted in a Steelers penalty, as Ryan Shazier drove his helmet into Kizer's ribs after Kizer slid to the ground.
"Obviously, there were a couple hits out there that I am trying my hardest not to take, but [I am] good," Kizer said. "Completely healthy through it."
Kizer finished with 17 rushing yards on five attempts. Jackson said he'd need to look at the tape to conclude how many of the sacks fell on Kizer's shoulders.
"That is what young quarterbacks do from time to time," Jackson said. "You are waiting on things, waiting on things and all of the sudden, there is a rush that is coming. It is a real rush. He will grow from that. I know he will."