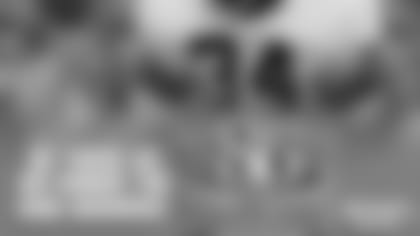 ](http://www.clevelandbrowns.com/news/article-5/1986-Browns-team-to-be-honored-1030/5bf3d609-a3ab-49e9-8ffe-2736870a4f04)NASHVILLE -- Three quick reactions to Cleveland's 28-26 loss to the Tennessee Titans …
Gutsy Kessler effort not enough after tough 3rd quarter
The Browns had momentum on their side entering the second half after Cody Kessler's most impressive drive as an NFL quarterback. Cleveland just waited too long to capitalize on it during a second half in which it didn't pick up its first first down until 5:35 remained in the fourth quarter and the team trailed by 15.
The Browns found themselves in bad field position through most of the second half and it only got worse, as Kessler took sacks on first down on two possessions and penalties piled up to put the team in tough third-and-longs. The Titans took advantage and dominated possession in the second half, turning their 14-13 halftime lead into a two-possession advantage by the midpoint of the fourth quarter.
Kessler mustered a gutsy finish, though, and further solidified the respect he's earned from teammates during his first four NFL starts. He led the Browns on a 13-play, 75-yard drive to draw within nine late in the fourth quarter and followed with another touchdown drive to close it to two.
What was overshadowed in the losing effort and fourth-quarter comeback was an impressive first 30 minutes for Kessler, who was back after his early exit last week against the Patriots because of a chest/ribs injury. His first pass went 43 yards to Gary Barnidge and he later found Ricardo Louis for 42 yards on a throw that required him to roll out, look backward to see how much space he had from a Titans defender before floating the pass to the wide-open rookie. He capped a 94-yard drive late in the second quarter with a 7-yard touchdown pass to Terrelle Pryor, his first of two last night.
Kessler was 14-of-18 for 185 yards and a touchdown with a quarterback rating of 128 in the first half. He finished 26-of-41 for 336 yards.
Run game stalls for 2nd straight game
The Browns needed every one of Kessler's 336 passing yards because of a second straight sluggish running performance.
The Browns ran for 40 yards on 15 carries, an average of 2.7 yards per touch, and had just one attempt go for double digits. Last week, Cleveland rushed for 27 yards on 22 carries against New England. Both the Patriots and Titans are ranked in the top half of the league in rush defense.
After Week 4, the Browns were No. 1 in the NFL in rushing offense and Isaiah Crowell and Duke Johnson Jr. were Nos. 1 and 2, respectively, in yards per carry.
Titans offense breaks character to hurt Browns D
Through the first five weeks, the Titans offense thrived by running the ball with their two big running backs and picking up yards in chunks through the air with tight end Delanie Walker.
On Sunday, they hurt the Browns defense with Marcus Mariota designed runs and deep passes.
Mariota sprinted 41 yards on the game's first play and picked up a key first down in the third quarter with a 7-yard keep. He had 64 rushing yards on seven attempts on a day in which DeMarco Murray needed 21 carries to get to 65..
Deep balls paved the way for Tennessee's touchdowns in the second and third quarters.
Kendall Wright got behind the defense, made a diving catch near the goal line, got up and powered his way into the end zone for a 48-yard touchdown to extend Tennessee's lead, 14-6, early in the second quarter. In the third, Rishard Matthews hauled in a 43-yarder that put the Titans inside the red zone.
Tennessee picked up 13 of its 19 first downs through the air and was 7-of-13 on third downs.
Take a look at some of the best pictures from the Browns vs. Titans game.