Tuesday was dominated by scorching September temperatures both outside and on the news front.
The Browns released veteran defensive lineman Phil Taylor and Duke Johnson Jr. also met with reporters to discuss his elbow injury.
But there are five other items you need to know.
1)     *Kicker Travis Coons outlasts Carey Spear*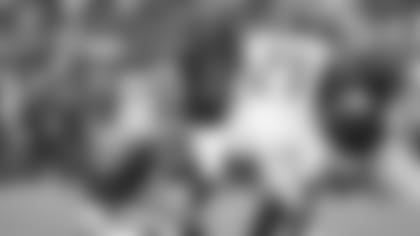 With a backwards hat covering his shaggy brown hair, Coons met with reporters Tuesday not yet rejoicing that he was picked as the team's placekicker for Thursday's preseason game against the Bears.
"Nothing is set in stone yet," Coons said. "Making one field goal is not going to seal anything. I need to go out there and keep competing like every day is my last."
Such is life as a kicker in the NFL. On Tuesday, the Browns released Coons' competitor, Carey Spear. Including the Orange and Brown scrimmage, Coons was 3-for-3 on field goals in the month of August.
Browns coach Mike Pettine said Coons was chosen over Spear because of a slightly stronger leg. The decision to cut short the competition before the fourth preseason game presents a new set of pressure circumstances for Coons.
"I'll be curious to see how he responds to that," Pettine said. "He's going to get a full night of kicking on Thursday and we'll go from there."
2)     *Thursday vs. Chicago a 'big night' for Vince Mayle *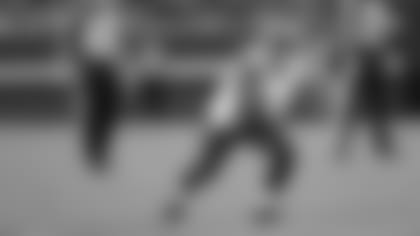 Mayle has three catches for 35 yards in the preseason, but it hasn't exactly been smooth sailing for the Washington State alum.
"Vince has had some adjustment issues," Pettine said. "I know I have said it before, but going through the spring with the thumb and not catching anything. Just like a corner, as we talked about with our corners some, same with receiver that a lot of it is confidence. Vince just has to play. He has done a good job. It has just been inconsistent."
Pettine specifically mentioned the playbook and NFL route trees being a part of Mayle's struggles this summer.
Remember this, though: A year ago, Isaiah Crowell was in a similar position going into the fourth preseason against the Bears. The running back scored on a 48-yard touchdown run and posted 102 yards.
"He needs to continue to improve," Pettine said. "I think Thursday will be a big night for him."
3)     *WR Terrelle Pryor says he hopes to play vs. Chicago *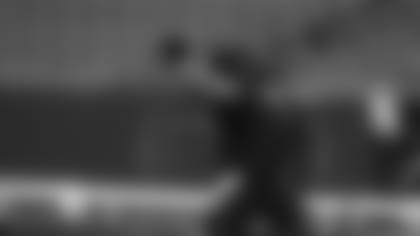 After missing the first three preseason games, Terrelle Pryor is hoping to play on an injured hamstring Thursday night against the Bears.
This time, Pryor ensured the media, "I think it's a go."
"I'm going to make plays," Pryor said. "That's all I feel like I've ever done. Every time I go on the field, I go out there and aspire to make plays and make a change and make a difference in the game. That's all I can control is myself, catching the ball, blocking for my teammates trying to spring a running back free, that's it."
4)     *Scott Solomon can breathe a sigh of relief – but he won't *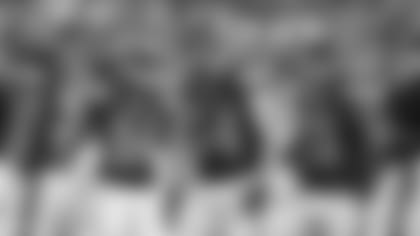 Since the beginning of OTAs and all the way to last week's third preseason game against the Buccaneers, Solomon has started opposite of Paul Kruger at outside linebacker. Not only does his spot appear safe on the roster, but he also appears to be a major part of the Browns' plans to repair the run defense.
That hasn't changed Solomon's approach.
"For me, I don't really look at it like that," Solomon said. "I just put my head down and go to work every day and try not to take anything for granted."
Defensive coordinator Jim O'Neil will love reading that quote. He wants to fill his defense with hungry competitors who never let their guard down. That's Solomon in a nutshell.
5)     *Pettine admires QB Thaddeus Lewis*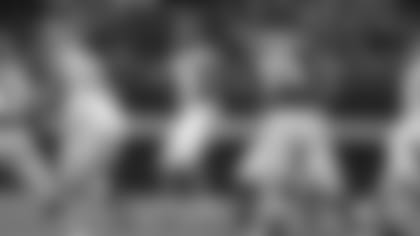 It's rare for defensive coordinators to grow close to offensive players, but that's exactly what happened with Pettine and Lewis when the two were together with the Bills in 2013.
Paired with a hounding defense, Lewis had moderate success, too, as he posted a 2-3 record in five starts.
"I was able to spend time with him and see how he approached the game and how professional and knowledgeable (he was)," Pettine said.
"He was able to go out and win football games. He did that for us when I was in Buffalo. I think he started against the Dolphins twice and won both of those games. He is a competitor. That left an impression on me when his name came up."
Take a look at the Cleveland Browns roster as of September 1, 2017.