Senior writer Andrew Gribble detailed the Browns quarterback situation earlier in the day, where it's still uncertain whether Josh McCown (concussion) or Johnny Manziel will get the nod on Sunday vs. the Titans.
Here's what else we learned from Wednesday in Berea.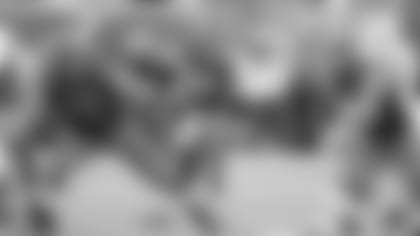 1)     *Johnny Manziel not playing streetball anymore *
Despite the early 54-yard touchdown pass, Manziel did not exactly blow the doors off the Jets in his 13-for-24, 182-yard season debut last week. His two fumbles and interception were major parts in Cleveland's unraveling.
Looking past the touchdown and the turnovers, though, Manziel made some throws that encouraged the Browns, his 20-yard dig route to Travis Benjamin in particular.
"It was progress," coach Mike Pettine said. "We know that you turn the ball over that many times, it minimizes your chances of winning. But as far as just looking at what he had just come off of and the limited reps that any No. 2 gets, let alone him coming off the arm, I thought he made some good throws."
Pettine reiterated the Browns did not crumple up the elaborate Week 1 game plan when McCown went down with his head injury. From a mental standpoint, Manziel proved to the coaches he knew what he was doing Sunday.
The 22-year-old was even in the building on Tuesday's off day, watching film in the quarterback's room and called practice on Wednesday "smooth."
"It's not like he went out there and was just playing street ball because he wasn't prepared," Pettine said. "He prepared himself to be the starter and in some instances it showed. The biggest issues were just the turnovers."
For Manziel's current role as the backup, Cleveland feels like it has a chance to win with him behind center if he's needed Sunday against the Titans.
2)     *Big Sunday on tap for Barkevious Mingo *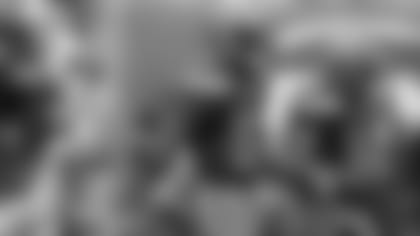 A penciled-in starter all offseason because of his unchained run stopping skill set, Scott Solomon will miss the next few weeks with a sprained ankle suffered Week 1 against the Jets. The injury will mean more playing time for second-round pick Nate Orchard, but it will also mean the Browns will be expecting more from Barkevious Mingo.
With the Jets driving into Cleveland territory late in the third quarter at MetLife Stadium, Mingo made a play that saved points on the scoreboard. A 15-yard pass intended for an open Bilal Powell was deflected by Mingo enough to veer the football off target.
In his first game back from arthroscopic knee surgery, Mingo had two tackles and logged 13 of 61 possible snaps on defense.
"He was OK. Couple mistakes," Pettine said. "To me, he will always be mismatched from a weight standpoint, so he has to better with his pad level. I thought he handled things fairly well given what his circumstances were."
With a void at run stopper on the edge, Mingo might be asked to slow down Titans running backs Bishop Sankey and Terrance West. Expect those 13 snaps to see a dramatic increase.
3)     *Rookie OL Cameron Erving could end up playing more than expected *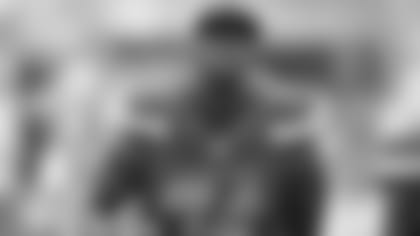 It went rather unnoticed, but Erving saw the field on four plays during Cleveland's 17-play, 90-yard opening drive. The Browns used the six-man offensive line against New York's sturdy front, creating a fence around McCown in the pocket.
Erving essentially checks in with the referee as an eligible tight end and Pettine says it can cause confusion for defenses. And the six-man offensive line might not just be a flavor-of-the-week package.
"We just wanted to get Cam on the field," Pettine said. "How he separated himself and how he's practices, he had earned an opportunity to play and that's something we feel good about, just as a changeup."
4)     *RB Robert Turbin wants to bring leadership to the running backs room *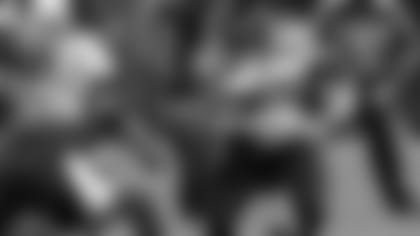 Shaking hands and exchanging smiles for the first time with Cleveland reporters, Turbin looked at home wearing a Browns hoodie. The 25-year-old was pleasantly surprised last week when the club claimed him off waivers after being released from Seattle.
A confident player, Turbin is entering his fourth season in the NFL – and he's seen a lot. A Super Bowl win, a Super Bowl loss and he's worked alongside one of the league's most bombastic personalities in Marshawn Lynch.
"I can bring a certain level of leadership," Turbin said. "I can provide an atmosphere and kind of show them some of the things it takes to be able to play at that level and be in those big games. That's what I'm looking to do – be the best leader I can be in that room."
Turbin craves winning. Pair that with his tough running style and it's easy to see why Pettine said he's been a big fan of the running back for years.
5)     *Terrance West returns to Cleveland*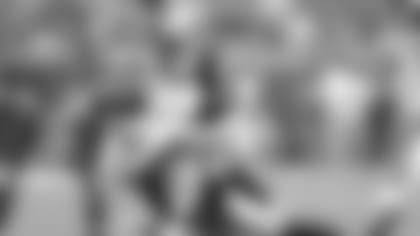 The Browns run defense will be looking to get right on Sunday against Sankey and another familiar opponent: West. In Tennessee's opener, the former Brown rushed 13 times for 41 yards. Marcus Mariota also praised him for picking up some of the offense so quickly. Will Cleveland see a running back fueled with extra motivation at FirstEnergy Stadium?
"Terrance always plays with an attitude, so I guarantee he is not leaving that behind," Pettine joked. "He did some good things in their opener. Our guys know Terrance well. I'm sure they will be exchanging pleasantries before the game and throughout."