The Browns have taken Sunday morning to watch the film and reflect on a 31-7 preseason victory against the Tampa Buccaneers.
Let's dive right in to what's happening.
1)     *Browns a "better football team" after win against Tampa Bay*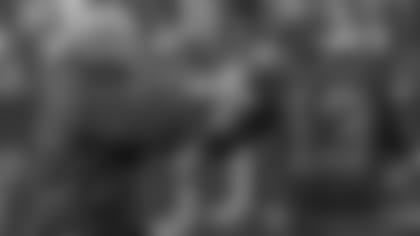 Make no mistake: Preseason or not, there was a sense of accomplishment from the Cleveland Browns as they arrived back in Berea in the wee hours Sunday morning.
"There were a lot of positives," coach Mike Pettine said Sunday on a conference call with the local media.
The defense unleashed a jailbreak in Jameis Winston's pocket. Outside of one big 19-yard run from Doug Martin, the run defense looked stingier and fresher with the depth of the defensive line. Pettine also singled out how big it was to get all four starters together in the secondary – Joe Haden, Tramon Williams, Donte Whitner and Tashaun Gipson.
Three-and-outs were prevalent in the second quarter for the Browns offense, but there's no denying Josh McCown's two 80-yard touchdown drives. Cleveland didn't really take any chances down the field in the passing game, but it didn't need too. McCown was decisive with his throws, the chains kept moving and the points kept coming.
"We went down there and came out of it a better football team," Pettine said. "We put a lot of good things on tape. There are also a lot of situations that came up that are good teachable moments."
To the Browns, the score 31-7 reflects a summer of hard work on the practice field translating to game day. 
2)     *Ray Farmer and Mike Pettine will hold meetings Sunday afternoon*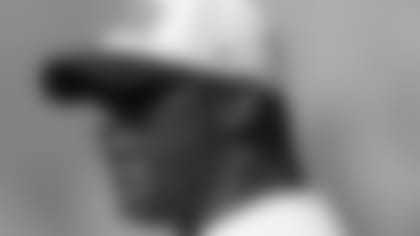 Some teams around the league have already began trimming their roster from 90 players to 75 – meaning a cesspool of players are about to hit the free agency market. For months and months, the pair of Browns leaders have said these decisions are going to be agonizing at times because the roster is largely filled with players acquired after their respective hires. 
The most pressing issue? Running back. Duke Johnson suffered a concussion against the Bucs and Shaun Draughn is still playing a limited role with a hand injury. Senior writer Andrew Gribble will have much more on this topic.
3)     *WR Terrelle Pryor can still make the team*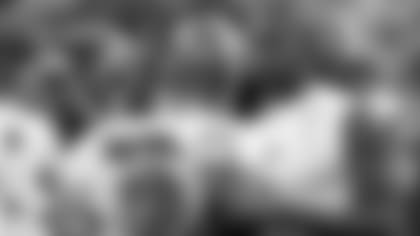 Pryor has missed three games, more than half of Cleveland practices since July 30 and yet, Pettine and the Browns are not putting a make-or-break tag on his upcoming performance Thursday against the Bears.
The more summer turns into fall, it's appearing the Browns view Pryor much more as a long-term project than a finished product. Early in training camp, Pettine reiterated Pryor looked the part and his athleticism and playmaking aren't the question. The decision will center on his ability to execute the proper routes and blocking techniques on a play-to-play basis.
And with a veteran group of wide receivers and an eager assistant coach like Joker Phillips, the situation could be ideal for Pryor's eventual growth. 
4)     *What was up with all of the short passing plays last night?*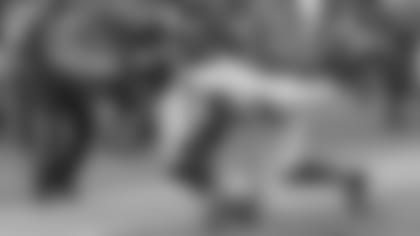 ---
---
McCown's completion percentage was phenomenal – 17-for-23 equals out to 73.9 percent. But 17 completions for 120 yards also equals just 7 yards per attempt.
Players have said offensive coordinator John Defilippo's system has West Coast roots, so passing plays on the first or second read from the quarterback will be a staple of the offense.
But last night, the strategy had as much to do with Tampa Bay coach Lovie Smith's defense. The Buccaneers employ the Tampa-2 scheme, which throws two safeties over the top in order to shrink the field. The principle of the defense is to not allow big plays down the field. 
5)     *Other news and notes *
-Pettine reiterated McCown and a handful of starters will not suit up in the preseason finale against the Bears at Soldier Field.
-Because Dwayne Bowe missed two weeks of practice, he's still working on getting on the same page with Josh McCown, Pettine said.
-"They need to play together," Pettine said. "Bowe didn't have much practice time. That showed up in the game. This is a tough sport to just walk out there and play."
-McCown and the Browns first-team offensive line had 46 snaps together. The other snap count leaders: Gary Barnidge (35), Jim Dray (27), Taylor Gabriel (26), Brian Hartline (25), Andrew Hawkins (24), Isaiah Crowell (24).
-Defensive snap counts: Ibraheim Campbell (32), Kendall James (31), Johnson Bademosi (31), Paul Kruger (29), Chris Kirksey (26), Craig Robertson (25), Armonty Bryant (24).