WR Terrelle Pryor Sr. - What else is there to say about a performance that saw Pryor do just about everything for the Browns, including some Hail Mary defense at the end of the first half? [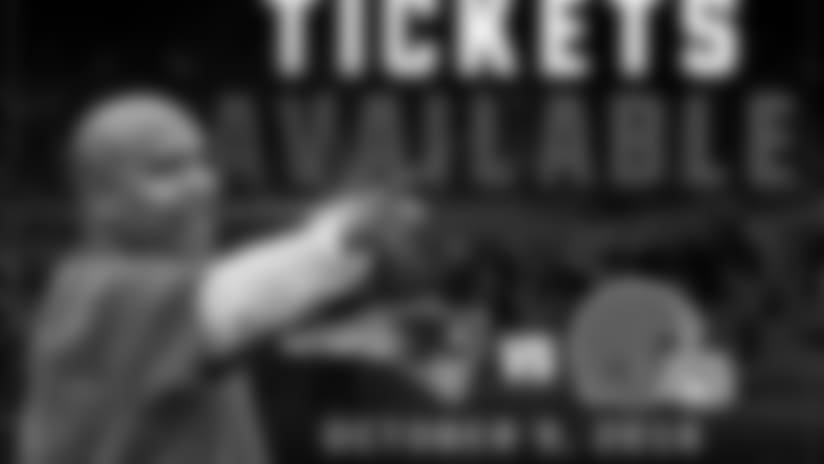 ](http://www.ticketmaster.com/FirstEnergy-Stadium-Home-of-the-Cleveland-tickets-Cleveland/venue/40971?camefrom=CFCBROWNSWEB_ARTICLES)
Because of Pryor's exploits as a change-of-pace quarterback, it somewhat flew under the radar that he had the Browns' most productive receiving game (eight receptions, 144 yards) since 2013. His 3-yard touchdown run in the fourth quarter was his first score of any kind since the 2013 season, too. Pryor shouldered the blame for Cleveland's heartbreaking loss, but it's hard to find much fault in an all-everything effort.
DB Briean Boddy-Calhoun -- The rookie from Minnesota went from inactive to the end zone in a one-week span. Claimed off waivers in early September, Boddy-Calhoun was thrust into his first NFL action because of Joe Haden's groin injury. Boddy-Calhoun largely played at nickel, the spot that was vacated by Tramon Williams Sr., who took Haden's spot. Perhaps his ability to rebound from a touchdown pass he allowed in the first quarter was the most commendable aspect of his 57-snap performance. What he'll remember most, of course, is his 27-yard pick-six of Ryan Tannehill in the second quarter. Boddy-Calhoun also had a nice tackle on third down that forced a Miami punt.
QB Cody Kessler -- The odds were stacked against the third-round rookie, even more so after a rocky first series, but he weathered the storm and delivered a poised, effective performance that put the Browns in a position to win. Kessler was 21-of-33 for 244 yards and managed the game well for a rookie making his NFL debut. He found a lot of success on quick throws to Pryor and Co. but didn't hesitate when big-play opportunities presented themselves. His 28-yard pass to fellow rookie Ricardo Louis required Kessler to roll to his right and throw on the run. That play set up Cleveland's first offensive touchdown of the game and brought the Browns within striking distance.
TE Gary Barnidge -- Barnidge had his best game of the season Sunday, catching five of six targets for 66 yards. He also came up big when the Browns needed a two-point conversion in the fourth quarter, corralling a high-arching over-the-shoulders pass from Kessler to draw Cleveland within a field goal. His biggest play came with Pryor at quarterback, as Barnidge found wide open space in Miami's defense for a 26-yard slant. Barnidge played all 82 snaps Sunday and has missed just two all season.
RBs Isaiah Crowell and Duke Johnson Jr. -- Both runners helped take the load off Kessler's shoulders, as they combined for 148 yards on just 28 carries, good for an average of 5.3 yards per touch. And the longest run of either player was 25 yards, as the Browns registered their most consistent, start-to-finish performance on the ground. After three weeks, the Browns rank fourth in the NFL in rushing offense with 144.7 yards per game and are second with an average of 5.7 yards per carry. Crowell is tied for second in the league with 247 rushing yards. By contrast, the Browns had just six games of 100 or more rushing yards all last season.