1)     *Karlos Dansby says the players trust the defensive scheme *
A recent and relevant conversation Nathan Zegura and Matt Wilhelm had on Cleveland Browns Daily: Were there too many graduate-level details added to the defense this offseason?
"We've had some breakdowns," said Karlos Dansby, who is leading the team with 31 tackles to begin the year. "Technique errors. Mental errors. You can't have those in crucial situations."
In a week where skepticism of Cleveland's scheme has been thrown from all angles, Dansby stood up in the locker room Wednesday to defend coordinator Jim O'Neil and what the Browns are building on defense.
Dansby, now in his 12th NFL season, explained the coaching staff is more than willing to listen to ideas from players. A rocky start doesn't have Cleveland ready to completely overhaul all it practiced in OTAs and training camp.
"It's open door and we're confident in what we're doing," Dansby said. "If anybody brings something to the table, (O'Neil) will bring it in and try and apply it to what we are doing. If it's going to make us play better and play faster, he's open to it.
"You've got to out-execute. And that's what (San Diego) was doing to us. That falls on us. We've got to try and outplay these teams and try and take it to another level."
Coach Mike Pettine attributed last season's blazing, 7-4 start to how the players bought in to the system. There were momentous feelings inside the facility that the team was on the same page. It's not too late to find that football team.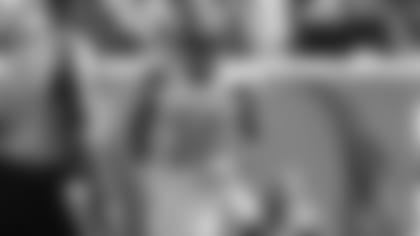 It's mostly good news for the Browns. Starters Scott Solomon (ankle) and K'Waun Williams (concussion) returned to practice. With both of their absences, Cleveland was forced to shuffle a lot of moving parts in their respective run-stopping and nickel back positions on defense. Both were limited in 11-on-11 drills.
Week 5 could also be running back Robert Turbin's (ankle) debut as a Brown. The 25-year-old former Seahawk was claimed earlier in September and his powerful running style near the goal line could mix well with what Isaiah Crowell and Duke Johnson have started to build.
On the other side of the coin, Tashaun Gipson (ankle) missed practice and Craig Robertson (ankle) is "more than likely out" Sunday against the Ravens, Pettine said. Dansby (ankle), Desmond Bryant (shoulder), Joe Haden (ribs/finger) were also limited Wednesday.
3)     *Defense could get a lift if DL Desmond Bryant returns *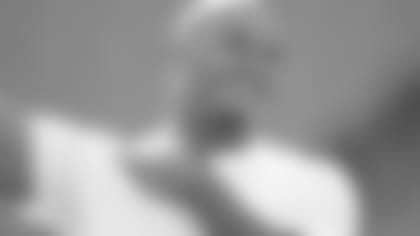 Earlier Wednesday, Pettine challenged his front seven to rise to the occasion against Baltimore's critically acclaimed offensive line.
The Browns front seven could be seeing the return of one of its stone pillars.
Bryant's personal policy is to not address injuries with reporters but there was a hungry gleam in the 29-year-old's eye, especially because he knows his group needs him.
"When I get a chance to go back out onto the field, I'm going out there to make plays," Bryant said. "Hit some quarterbacks, tackle some running backs. Like I said, I'm a competitor and I always want more."
4)      Is the Ravens defense still the Ravens defense?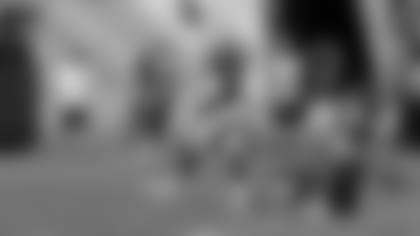 The Ravens may be missing the Ray Lewis' and Ed Reeds' of the world, but their fly-to-the-football philosophy has not changed throughout the years.
"They've started the transition to younger guys that they believe are the next generation," wide receiver Andrew Hawkins said.
Cleveland's offense has scored five touchdowns in its last six quarters of play. The losses continue to sting, but there's little denying the momentum the Browns have with the football in their hands. And there's an opportunity to outscore the Ravens on Sunday. 
In two of their losses on the year, Baltimore surrendered 37 points to the Raiders and 28 to the Bengals. Similar to the Browns' defense, the Ravens have been susceptible to giving up chunk yardage through the air. Oakland receivers Michael Crabtree and Amari Cooper combined for 220 yards and two scores against Baltimore; Cincinnati's A.J. Green slaughtered the purple and black for 227 yards all by his lonesome.
The blueprint for besting the Ravens defense seems clear. Paging Travis Benjamin.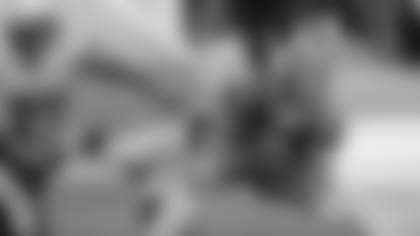 Gary Barnidge is finding more success because of his smarts. Pettine revealed an interesting nugget on why the 29-year-old has emerged as one of the more reliable tight ends in the AFC, who is on pace for 64 catches, 940 yards and eight touchdowns.
"He has a good understanding of how teams are playing him and where the dead spots in zone coverage are," Pettine said, "and how to set up a guy who's playing man coverage."