1)      Josh McCown sparked the offense after finding his rhythm
It's been ignored this week because the Browns lost the game, but Cleveland's offense in the second half against the Raiders was working to a T.
On five second-half possessions, McCown conducted three scoring drives and a nearly successful game-tying drive at the end. In a situation where Oakland knew the Browns were throwing the football, the quarterback still completed 21-of-34 passes for 237 yards, two touchdowns and one interception.
 "We are getting in sync," said McCown, who missed seven quarters of football to begin the season because of a concussion. "I felt the other day early on in the game we started slow. We were out of sync. As we got going, we caught up."
"You could tell things were clicking in the second half with Josh," said left guard Joel Bitonio.
The thought process from the Cleveland offense is the second-half rhythm needs to be a four quarter deal against the Chargers.
The Browns don't want McCown to attempt 49 passes against San Diego, but could Cleveland come out throwing early and often, especially considering San Diego's secondary is banged up? Sometimes the passing game can set up a rushing attack. It'll be something to monitor.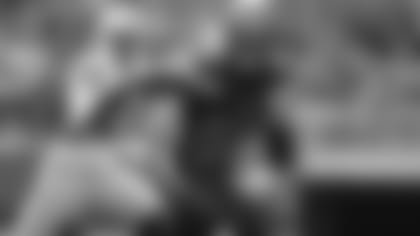 2)     *Big week ahead for linebackers Christian Kirksey, Tank Carder *
Craig Robertson and Kirksey had been platooning together at SAM linebacker in the middle of Cleveland's defense, but Robertson's ankle injury could thrust the second-year linebacker into a larger role on Sunday vs. San Diego.
"We will definitely put more on his plate," Pettine said.
Because the Chargers throw a ton of quick passes in space, Kirksey's role as a clean-up tackler will be paramount at Qualcomm Stadium. Pettine pointed out the Browns have stressed to Kirksey that he needs to work on his pad level by getting lower before delivering a big hit.
Grabbing more snaps because of an injury is nothing new for Kirksey. A year ago when Karlos Dansby went down with a knee sprain, the dropoff was barely noticeable in the middle of the defense. After a very under-the-radar rookie season with 75 tackles, Kirksey is off to a fast start with 12 tackles and a forced fumble to start 2015.
"Overall, I think he has a good sense for what we are trying to get done," Pettine said. "He has made plays."
"To me, this is just another football game," Kirksey said. "I'm the next man in. I'm not nervous or anything like that. I'm ready to roll."
It's unclear how many snaps Carder will see on the field Sunday, but Pettine was resolute that the special teamer's role will grow. Pettine called Carder one of the team's best defensive players during OTAs in the spring.
"Tank is a guy we have always felt if he gets a chance to get in there and play, he is going to be productive," Pettine said.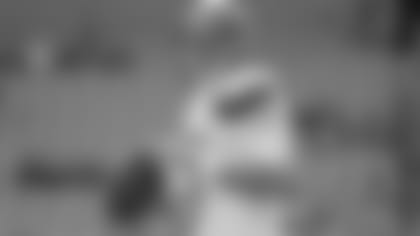 3)     *Quarterback Austin Davis has a future in Cleveland *
When the Rams waived Davis during final cuts after the preseason, the Browns pounced on the 26-year-old quarterback.
"He's a player that we like his skillset, we like his mentality, we like his competitiveness, how he approaches football," Pettine said. "(We) felt it would be a win for us to get him signed to a longer term contract."
Davis tossed 12 touchdowns, 2,001 yards and started eight games after shooting himself up the depth chart in St. Louis. Cleveland clearly sees talent in the 6-foot-2, 221-pounder, but with Josh McCown and Johnny Manziel slotted in front of him, Davis remains more of an insurance policy for the 2015 season. 
"For the time being, my role is what it is," said Davis. "Obviously, I'm excited about the opportunity that it could bring, but that's not right now."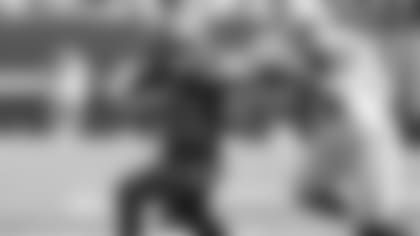 4)     *Browns waiting for Duke Johnson Jr. to bust open a big play*
A peculiar stat to begin the season: Johnson has amassed 97 snaps on offense, five more than Isaiah Crowell's 92.
A big play waiting to happen while toting the rock in college at Miami, Johnson's yet to hit a home run for the Browns. His 23 carries for 68 yards are reflective of a flat running game. On the other hand, six catches for 32 yards last week against the Raiders could be the precursor to where Johnson explodes onto the scene.
On Cleveland's final drive, albeit unsuccessful, Johnson took a screen pass and scooted 18 yards down the field.
"I do think he has a good feel in the pass game, leaking out the check down and getting open, presenting a quarterback-friendly target," Pettine said.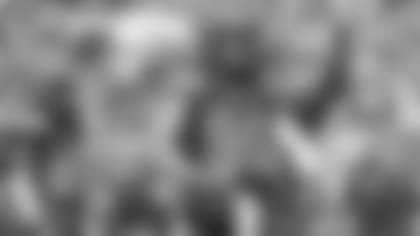 5)     *Other news and notes*
-Three games into the season, and perennial pass rusher Paul Kruger has only tallied half of a sack. Part of the reason the Jets and Raiders were able to beat the Browns was because the offense got rid of the football quickly, minimizing the impact blitzing linebackers can make. As a defensive leader, Kruger is putting the pressure on himself to put the heat in the face of San Diego quarterback Philip Rivers.
"It is kind of a split between finding a groove and the number of opportunities have been a little low," Kruger said. "I am really hoping to pick it up this week and have a better personal game plan for that and have some more success in that way."
-Third-round pick Xavier Cooper saw the first 30 snaps of his NFL career last week against Oakland. After a stellar preseason with three sacks, Cooper was critical of his play, saying he wanted to do more to affect opposing quarterbacks by blowing past offensive linemen.
-"I need to work on block release," Cooper said. "Guys at this level are so technical, so sound with their technique. Me being a young guy, I'm just trying to be athletic and run around all over the place. I need to work on the technique, but that comes with being a young player."