After watching film of the Browns' 11-10 preseason loss to the Bills, coach Mike Pettine fielded questions for 15 minutes Friday with local reporters.
*Browns being vanilla on offense     *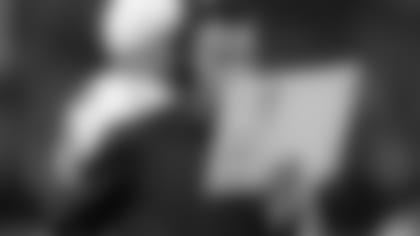 The Browns first-team offense scored just three points against the Bills and turned the ball over twice by the way of Josh McCown's right arm. Buffalo's defensive line had some to do with the disruption, but Pettine didn't hide that Cleveland is being secretive with its playbook during the 2015 preseason. 
"With a new offensive coordinator, teams really haven't built a book on you yet over the past year," Pettine said. "The natural tendency is, you don't want to show a lot. You stay pretty vanilla with concepts and the things that we do. There was not a lot of heavy game-planning done for these first two."
Under Pettine, the Browns use early games in the preseason more as individual teaching drills rather than throwing the kitchen sink to try and win. The NFL moves so quickly it's easy to forget about McCown and the first-team offense punching the football down the field on their opening possession one week earlier against the Redskins.
"When we get to the season and we're not scoring points? Then I'll worry about it," Pettine said.
Browns have a plan for Johnny Manziel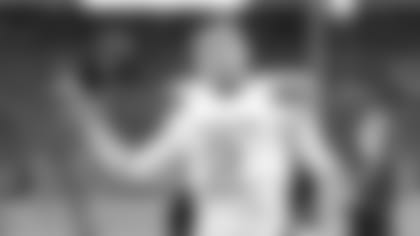 The Browns are planning on McCown quarterbacking the team for the 2015 season. Pettine couldn't have made that more clear on Friday.
"We feel good about where Johnny is as the No. 2 and we feel good about where Josh is with the No. 1's," Pettine said.
Manziel's growth in the preseason has been repeatedly acknowledged by Pettine. Cleveland's head coach argued it's the focus of his young quarterback that has changed the most – he lives, eats and breathes football. He's football obsessed again. That was the first step for Manziel to show the coaching staff he was committed to becoming a leader.
But the Browns have built firm strategies around a scrappy, relentless bully on defense and having a veteran quarterback guide the offense. Two interceptions aren't going to wipe out the months of credibility and stability McCown has brought the Browns offense in practice and in the meeting room.
"We have a pretty good plan, we feel, for Johnny's development and I think we're on schedule with it," Pettine said. "He's shown great improvement from the day he set foot back in the building … We don't want to get too wrapped up in kind of the big picture stuff. Those meetings are down the road."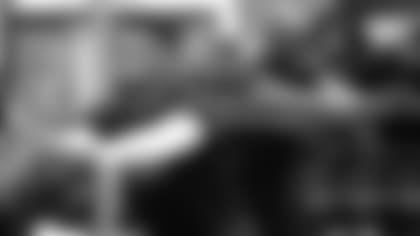 Safety Jordan Poyer is going through the NFL's concussion protocol and may miss some time. Ibraheim Campbell filled in for Poyer with the first team, while Tashaun Gipson remained out with a calf injury.
Offensive lineman Michael Bowie had been playing mostly second-team right tackle. He injured his shoulder on the final play of the game.
Tight end Gary Barnidge was cleared to return to the game after passing the NFL's concussion protocol but Cleveland held him out to get a closer look at E.J. Bibbs and Rob Housler.
Saturday will be a lower tempo practice for the Browns, and Pettine said many of the players who missed Thursday's game have a chance of returning. WR Marlon Moore (ribs), DB Justin Gilbert (hip), DB Joe Haden (hamstring), DB Pierre Desir (hamstring), RB Duke Johnson Jr., (hamstring),DB K'Waun Williams (abdominal), Gipson (calf), DB De'Ante Saunders (calf), FB Malcolm Johnson (shoulder), WR Dwayne Bowe (hamstring) and WR Terrelle Pryor (hamstring) are among them.
*Shane Wynn and Darius Jennings making decisions tough at WR position *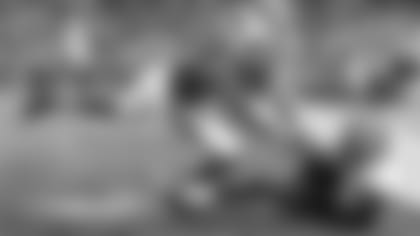 We wrote about Wynn's big night as a returner and his touchdown snag. Jennings is a player general manager Ray Farmer mentioned to Cleveland Browns Daily's Nathan Zegura during the pregame radio show as someone who is doing everything in his power to stand out.
Ala Taylor Gabriel a season ago, the pair of undrafted free agents are showing potential as deep threats down the field and elusive return men.
"We put a lot of stock of what happens in games," Pettine said. "Both of these guys have demonstrated that it's not too big for them when they get out there on a big stage." 
*Browns running game still sorting itself out *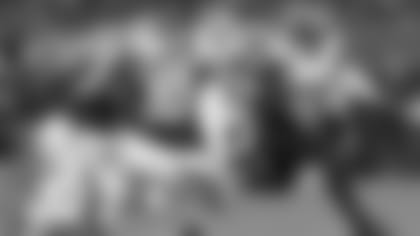 Cleveland running backs coach Wilbert Montgomery has openly told reporters he wants a No. 1 running back to emerge. In turn, Terrance West carried the football 11 times for 42 yards, while Isaiah Crowell saw just five touches for 14 yards. Pettine mentioned a 13-yard run and stiff-arm Crowell threw on Bills linebacker Preston Bradford in the second quarter as a top play from the game. 
"I thought Terrance ran well," Pettine said. "There were a couple of 2- or 3-yard runs out there that were as good-looking as 2- or 3-yard runs you'll see. There were some holes there. I thought we did some good things. Wanted to make sure we got some core runs on tape."
The Browns don't fly to Tampa Bay until Aug.28, giving them ample preparation time. The next few days will be spent more in "training camp mode" than practice situations.