Man, did it feel like the regular season in Berea on Wednesday.
The dreary skies, chilly temperatures in the low 60s and a quiet practice setting without the screaming members of the Dawg Pound made reality set in that September is right around the corner.
1)     *John Greco holding serve at right guard*
The most anticipated training camp position battle never really surfaced.
Greco has taken nearly every first-team snap at right guard, while Cleveland's first-round pick, Cameron Erving, was instead given a crash course on positions all across the offensive line, mostly with the second-team offensive line. The decision shows how favorably the coaching staff views the 30-year-old Greco, but that doesn't mean the veteran is going to relax.
"You can't let up because it's a long season and if I don't perform, they are going to put the best five out there," Greco said. "I've had the mindset approach each day as it's my job to lose."
Second-year guard Joel Bitonio has been working closely with Erving behind the scenes – and the pair have become good friends. Bitonio instructed the rookie what type of coffee and sunflower seeds the offensive line room likes. But he's also encouraged Erving to not get down about not cracking the starting lineup of one the league's premier units.
"The sixth man on the O-Line has to be ready to play at any second," Bitonio said. "One guy goes down, you're in. I think (Erving) understands that. We've talked. He knows we have a good O-Line. He knows it takes work to start, and he appreciates that. He'll be ready to come in if any position goes down."
2)     *Browns use scout team for the first time in 2015*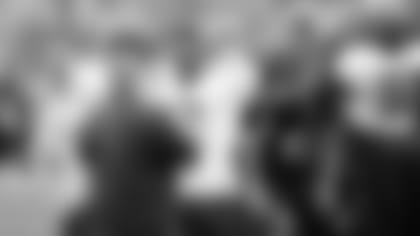 After barely discussing the Redskins and Bills in their weekly team meetings, the Browns are preparing for the Buccaneers like they would a regular season opponent. During practice, the scout team offense and defense ran basic plays out of Tampa Bay's playbook. The game planning is solid practice for the regular season.
The nine-minute opening drive from Buffalo's offense in the second preseason game didn't exactly please coach Mike Pettine. The Browns' offense will be under attentive eyes against Tampa Bay, but the Cleveland coaches want to see the backbone of their team return to top form, too.
"(Let's) go out and be us," Pettine said about the defense. "Passionate. Competitive. Tough. Make plays. Football is about being productive and making plays.
3)     *Joe Haden, key injured players return to practice*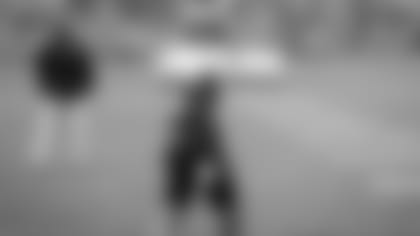 When Joe Haden (hamstring) trotted out to the practice field with pads on, Pettine couldn't help but smile. Two weeks without your top defensive player can cause any defense some uneasiness, but the Pro Bowler was lively on the practice field and should return to the starting lineup against the Buccaneers.
Joining Haden back on the field were safety Tashaun Gipson (calf) and wide receiver Terrelle Pryor (hamstring). Cornerbacks Justin Gilbert (hip), K'Waun Williams (abdominal) Robert Nelson (hamstring), offensive lineman Michael Bowie (shoulder), safety Jordan Poyer (concussion) and defensive lineman Ishmaa'ily Kitchen (groin) watched from the sidelines.
4)     *Joel Bitonio bonds with Josh McCown over age gap*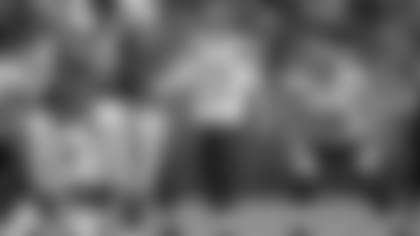 Josh McCown is 36 years old. Bitonio is 23. When Cleveland's left guard was getting on the school bus for his first day of fourth grade, Josh McCown was preparing for a preseason game as a member of the Arizona Cardinals.
"He has a daughter that's 17 – I'm 23! That's close in age," Bitonio joked.
Ribbing aside, Bitonio says McCown has changed the dynamic of the Browns' offensive line. Last season, center Alex Mack made most of the protection calls at the line of scrimmage before the ball was hiked. This season? McCown has shown he's capable of offering a different perspective and is sharing those duties more with Mack to make sure blitzers don't run free.
"Anything you can think of as a football player scenario wise, I'm pretty sure he's been a part of," Bitonio said. "Honestly it's an honor to play with him. I've enjoyed it. I love that he's our quarterback."
5)     *Other news and notes*
Because of the fascination with Pryor, and the surprise performances from reserves Josh Lenz, Darius Jennings and Shane Wynn, fourth-round pick Vince Mayle has flown under the radar during training camp. Mayle's made some big catches in camp, but he's also had some drops and some typical rookie up-and-downs.
"We knew it was going to be a steep learning curve from him just coming from the system he played in at Washington State to come into a NFL system," Pettine said. "West Coast, lot of heavy verbiage, more nuances to their routes. That's difficult for any wide receiver coming from that spread type background to step into immediately."
Thaddeus Lewis, who will see significant snaps on Saturday if

Johnny Manziel

![](/team/roster/johnny-manziel/1bd42a86-c4c9-4e05-9734-fe705b33160e/ "Johnny Manziel") is indeed ruled out, sees offensive coordinator John DeFilippo's offense as quarterback-friendly.
"It's similar to the West Coast, been in the West Coast before but at the same time  it has a lot of dynamics where you can get the ball down the field to some of the fast guys you have and that's what you like about it," Lewis said. "Opportunity to get the ball in the playmakers hands and allow them to make plays for you."