While we sit here counting down the hours until training camp kicks off on July 30th, we thought we'd throw together a quick plan on how the Browns can break their playoff drought.
1)     *Home field advantage must be real*
The ingredients are already stewing in the crockpot – a fierce defense, loud intelligent football fans, and this may surprise you, but one of the NFL's best punters. Andy Lee has the ability to back opposing offenses inside their own 10-yard line (just a 9.7 touchback percentage last season). This special teams advantage creates field position situations that gets the crowd revved up and can totally alter the momentum of the game. Last season the Browns were 4-4 at home. That number has to go up – even if it's just one more win – to reach the postseason.
2)     *Defense has to play as advertised*
There is enough talent on this Cleveland defense for the unit to be top five in the league. Obviously, the Browns must move from 32nd against the run to at least the middle of the pack. Cleveland's going to hang their hat on eliminating chunk running plays. The additions of Randy Starks, Danny Shelton and Xavier Cooper will be felt in this area.  What's extravagant about the Browns' secondary isn't the three Pro Bowlers – it's the depth. K'Waun Williams, Pierre Desir, and Jordan Poyer have proven they can step in and contribute meaningful snaps whenever and wherever. Cleveland will have to figure out who is best to pair next to Paul Kruger as a pass rusher between Scott Solomon, Barkevious Mingo and even Armonty Bryant. Second downs have increasingly become a passing down in the NFL and the Browns will have to keep the pass rushing more consistent in 2014. This unit had vintage performances in 2014 – think the Bengals game on Thursday night. More dominating Sundays will be necessary come September.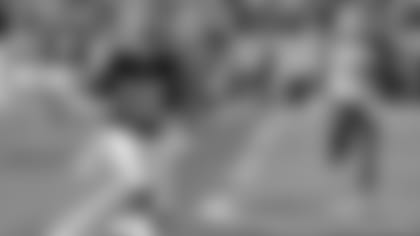 3)     *The offense must value every possession*
Cleveland's offense won't be asked to play in a shootout every week but they will be requested to maintain long possessions, eat time off the clock and not turn the ball over. This means Isaiah Crowell and Terrance West building upon their first professional seasons (combined, still a productive 1,280 for 12 touchdowns) will be paramount. With that being said, general manager Ray Farmer said he values explosive plays on offense. Rookies Duke Johnson and Vince Mayle will hope to develop into home run hitting type of players, while Dwayne Bowe and Brian Hartline can reliably get open. What Josh McCown does bring to the offense that Brian Hoyer didn't last season is much more starting experience; Hoyer entered 2014 with three career starts, while McCown has 69 under his belt. The Browns think McCown has better vision and feel for how to keep the chains moving and eliminating turnovers – and he'll have to show that and play like he did for the Bears in 2013 for Cleveland to get at least nine wins.
4) Impact players must perform and role players must often elevate their play in key moments
When Joe Haden, Joe Thomas, Donte Whitner, Karlos Dansby, Alex Mack, Tashaun Gipson and Joel Bitonio are playing their best football together and instinctively making plays, the Browns are a dangerous football team.
But life in the NFL often comes down to your vital role players. It'll be up to guys like Taylor Gabriel, Crowell, West and Chris Kirksey to keep growing within the scheme and picking the right spots to shine. Pettine always says talent-wise, the cream always rises to the top.  
5) Winning AFC North games are a must
As monumental as victories against the Steelers and Bengals were last season, a 2-4 AFC North record is the fastest formula to miss the playoffs. Mike Pettine has to hope players gained mental toughness from not only nail-biting losses early in the season to Pittsburgh and Baltimore, but also the 30-0 sapping defeat to Cincinnati in December. On the 2015 schedule, there's a stretch from November 5 – December 6 that's all AFC North opponents. The definition of whether the season will be successful will very likely be determined in that time frame.