The Browns can get back to .500 with a win Sunday against the Broncos. Denver can reach 6-0 and feel even more comfortable atop an AFC West that doesn't include any other team with a winning record.
Here's how Cleveland can knock off one of the NFL's six remaining unbeaten squads.
It's Week 6 in the NFL, and injuries are piling up all across the league. For Denver and Cleveland, they've been hit hardest on defense. Feasibly, the teams could be without a combined four Pro Bowl players Sunday, and it will be all about how the "next men up" respond to the challenge.
For Cleveland, the secondary could be without safety Tashaun Gipson (ankle) for a second straight week and cornerback Joe Haden (concussion) for the second time this season. In Denver, fans are nervously monitoring the status of outside linebacker DeMarcus Ware (back) and cornerback Aqib Talib (ankle).
Jordan Poyer and Pierre Desir are the likely fill-ins for Gipson and Haden. First-round rookie Shane Ray is listed as Ware's backup while Bradley Roby or Kaywon Webster would likely see increased snaps if Talib can't play.
Browns coach Mike Pettine doesn't expect a dropoff in performance if Denver's big names can't play. The goal for the Browns is to make the Broncos realize there won't be a decrease in production if theirs can't, either.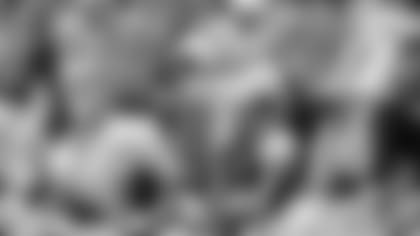 Only Detroit and Miami have been worse at running the ball than Denver, which averages 71.6 yards per game and 3.3 yards per attempt. During a two-game stretch last season, Denver's C.J. Anderson ran for a combined 335 yards. Through five games this year, he has 139 yards and no touchdowns as the Broncos have dealt with injuries on the offensive line and struggled a bit in their adjustment to Gary Kubiak's offensive attack.
The Browns are coming off their worst game against the run after allowing 181 yards on 31 attempts to the Ravens, who also saw their running backs and fullbacks account for 80 yards receiving and a touchdown. Still, the unit came up big when it mattered late against the Ravens, as it stuffed Baltimore near the goal line and forced an integral three-and-out in overtime.
"We have a handful of good ones and then give up a bad one. That is the NFL. You have to play well consistently," Pettine said. "Our theme this week was every play matters. Defensively, we still have a ways to go. Very confident in the group, the men in the room, coaches and players, that we will get it headed in the right direction."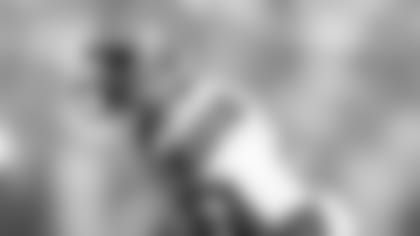 3) Pierre Desir vs. Demaryius Thomas/Emmanuel Sanders
It's hard to find someone who has made the most out of their opportunities more than Desir, who has been called upon on multiple occasions this season because of injuries.
Against the Raiders, he stepped in for Tramon Williams, who moved to nickel because of K'Waun Williams' injury, on the outside. Against San Diego, he was pressed into full-time duty because of Haden's absence. And in the fourth quarter and overtime against the Ravens, he filled in for an injured Haden and helped limit the Ravens to zero receptions from wide receivers in the entire second half and overtime.
The game is slowing down for the second-year player, and it's benefitted the Browns secondary in a big way as it continues to deal with nagging injuries. If he starts in place of an injured Haden on Sunday, he'll draw the assignment of Demaryius Thomas, Emmanuel Sanders or both in what would be arguably his toughest one-on-one matchup of the season.
"I think for me, I just prepare like I'm the starter," Desir said. "Whether it's Joe's position or Tramon's position, I need to know what they're both doing so if I do get in the game, I'm not left behind or not knowing what's going on."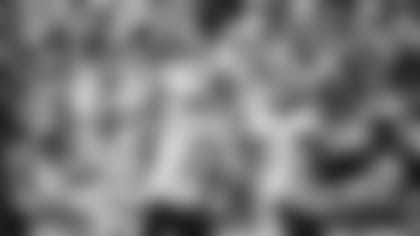 One of the biggest statistical gaps between the Browns and Broncos is offensive success on third down -- and it leans heavily in Cleveland's favor.
The Browns are second in the AFC and third in the NFL in third-down efficiency. The Broncos are 14th in the AFC and 28th in the NFL. It's an area both Cleveland's offense and defense can use to its advantage as it hopes to keep Peyton Manning and the Broncos offense off the field as much as possible.
The Browns converted a whopping 12 third downs last week against Baltimore. Four came from more than 8 yards.
The challenge for McCown, who is second in the league with a 123.2 rating on third down, will be maintaining his poise in the pocket against a relentless Denver pass rush. McCown's willingness to stand tough and take hard hits on third downs is one of the major reasons why Cleveland has been so successful.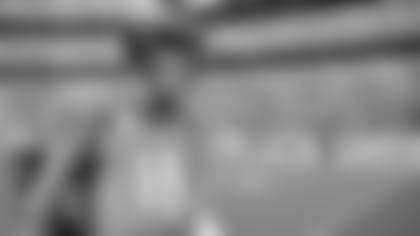 Pettine and defensive coordinator Jim O'Neil were quick to dismiss any dropoff in production from Manning. They aren't taking much stock in Manning's 2015 stats -- 1,234 yards, six touchdowns and seven interceptions -- and weren't particularly interested in Manning's uncharacteristically average career numbers against the Browns -- 80.9 QB rating, seven interceptions and five touchdowns.
Manning is 6-0 all-time against the Browns and 5-0 this season. That was the only number that mattered to O'Neil.
The key to taking down the future Hall of Fame quarterback? Don't give him the opportunity to beat you.
"If you are going against that type of quarterback, you never want to give him the ball at the end of the game with the chance," Pettine said. "We just went through that a couple weeks ago. To me, he is one of the best, if not the best, in those types of situations."