Two desperate, 1-3 football teams will meet on Sunday in an AFC North showdown. The Cleveland Browns will look to topple the Baltimore Ravens, who are coming off a triumphant, overtime win last Thursday Night against the Pittsburgh Steelers – their first victory of the season.
There's a big distance between 1-4 and 2-3. Cleveland must play inspired football.
Here are five things to watch.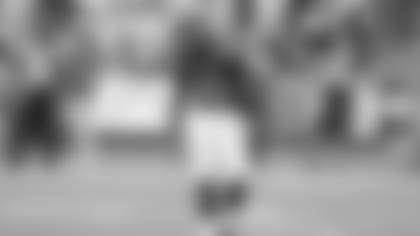 Getting the ball back is easier said than done. The Browns haven't picked off a pass since Week 1 of the season, and in back-to-back losses, Cleveland's only come up with one fumble recovery. Obviously not all turnovers turn in to touchdowns, but stopping the progress of an offense has a momentous effect on the game. The home crowd hushes. Quarterbacks hesitate to throw into tight windows. Defenses start breathing confidence.
Tashaun Gipson, who is dealing with an ankle injury is Cleveland's ballhawking safety. The time is now for the 25-year-old or someone else in the secondary to pluck a football out of the air and take it back for a big return.
2)     *Another receiver has to step up*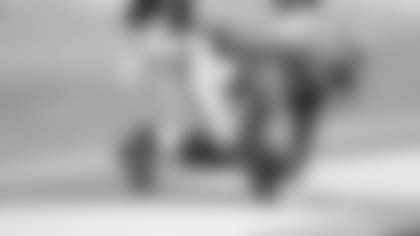 Through four games, Travis Benjamin has emerged as Cleveland's top dog wide receiver. Though he's been targeted a mere 27 times, Benjamin places in the NFL's top 15 in receiving yards (328), yards per catch (20.4) and touchdowns (4).
The Cleveland offense prides itself on spreading the football around, but it would be ideal if another wide receiver crossed the 100-yard threshold on a big afternoon Sunday at M&T Bank Stadium. Brian Hartline is a prime candidate for a breakout game, given his chemistry with quarterback Josh McCown. Taylor Gabriel has just 10 receptions for 67 yards a year after exploding on the scene as a deep threat. Could the Browns call his number on a deep route? Andrew Hawkins had 120 yards receiving in 2014 against the Ravens, higher than any other team he faced.
Baltimore safety Will Hill is emerging as a an absolute stud, but the rest of the unit, counting cornerbacks Jimmy Smith and Lardarius Webb, are off to a rocky starts in 2015. The Browns' passing game is clicking, and this could be the week another Brown shares the spotlight with Benjamin.
3)     *Pressure QB Joe Flacco*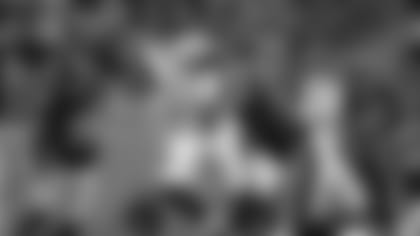 Likely without Steve Smith, the Ravens will be working with a patchwork wide receiving unit led by Kamar Aiken and Marlon Brown. Though they've underachieved to start the season, the Browns feel strong about how their secondary matches up with Baltimore's weapons.
What this means is Flacco may have to look at his second and third read on many of his dropbacks. This offensive line is fantastic, but it is not impenetrable. In Cleveland's last win over the Ravens (24-18) in November 2013, Flacco was harassed for five sacks and forced into many other errors while the pocket collapsed around him. The pressure has to be more authentic than creative; last week Philip Rivers capitalized on a numbers game when too many blitzes were dialed up.
Mike Pettine challenged his front seven on Wednesday, putting the pressure on Danny Shelton, Paul Kruger, Armonty Bryant, Barkevious Mingo, Jamie Meder and Co. to execute and deliver results. If Flacco – their clear best player – is flustered, the Ravens' chances of winning the game will dramatically decrease.
4)     *Red zone offense*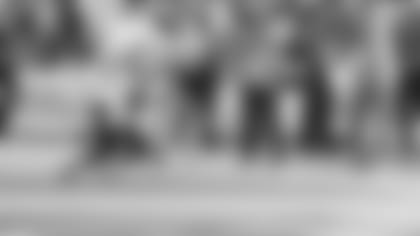 Stringing together first downs has not been a problem for the Browns on offense; banging it home into the end zone has.
In 11 red zone possessions, the Browns have walked away with just three touchdowns, ranking last in the league. By comparison, the Falcons have had 15 trips to the red zone with 12 touchdowns and have a 4-0 record.
Tight end Gary Barnidge has emerged as the most reliable target in the red zone. In terms of grounding-and-pounding, Cleveland could find some more new ammunition this week. Running back Robert Turbin is nearing his return from a sprained ankle and the former Seahawk is built like a gladiator. There's hope Turbin can emerge as a barreling bowling ball in between the tackles.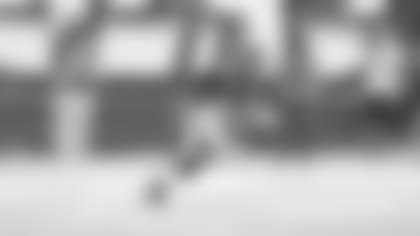 Pettine said the hip injury has Gilbert buried on the depth chart because lack of practice reps, but the first-round pick might have found his home on special teams. The 23-year-old nearly took the top off the game, averaging 36.7 yards on three kick returns last week against the Chargers. Cleveland can use every ounce of playmaking Sunday, even if it's coming from an unlikely player in an unlikely spot.