San Francisco comes to town Sunday in a similar situation as the Browns were in Week 6.
The 49ers are in the midst of a losing season, sitting in the bottom of the NFC West at 4-8, but are riding high off a dramatic overtime victory at Chicago. When the Browns came off a similarly emotional overtime victory at Baltimore, they played hard but ultimately came up short against a then-undefeated Broncos team.
How will San Francisco respond? That's one of the key factors heading into Sunday's game at FirstEnergy Stadium, the last at home before 2015 turns to 2016.
Johnny Manziel had more than a month between his first and second starts of the 2015 season. The result was less than desirable, as Manziel made a handful of plays in the first half against Cincinnati but ultimately struggled to make them within the confines of the offense and was completely shut down in the second half. One week later, he played like a quarterback who had learned from his mistakes and threw for a career-best 372 yards in his best performance as a pro.
When Manziel takes the field Sunday, it will be just about one month since he last played. Is that too much time to build off all that went right against the Steelers? Manziel's confident it won't be based on what he's displayed in his previous five NFL starts.
"Each and every time I have got on the field, I have gotten a chance to go out and play better than I have before. I have showed improvement, at least in my eyes," Manziel said. "There are going to be people that maybe think what they think, but every time I have gone out, I have felt more comfortable and felt better prepared than I did the last time that I was on the field. I don't expect that to be any different."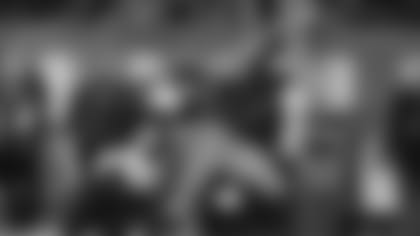 2. Locating Gary Barnidge
Barnidge could be needed more than ever in his first game since signing an extension with the Browns.
By the end of last week's game against the Bengals, the Browns were down to two healthy wide receivers, Brian Hartline and rookie Darius Jennings. They're expected to have much more than that Sunday -- Marlon Moore's injured ribs aren't broken, Terrelle Pryor could be active, Taylor Gabriel or Andrew Hawkins haven't been ruled out yet -- but the group will almost certainly not be at the level of strength it was for Manziel's last start.
Manziel has no choice but to roll with what he's got. In Barnidge, he has the NFL's No. 3 tight end in receptions (60), receiving yards (817) and receiving touchdowns (seven). In the season opener -- when Manziel played the final three quarters -- and Manziel's first two starts, Barnidge caught a combined six passes for 90 yards. Against the Steelers, Barnidge had six receptions for 65 yards and a touchdown.
More of the latter certainly would help a Cleveland offense that didn't get into the end zone last week.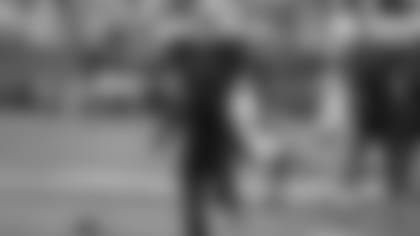 3. Which 49ers defense shows up?
We addressed this statistic earlier in the week, but it's worth revisiting because it's so significant. The 49ers are allowing an average of 15.8 points per game at home and more than double at 32.6 on the road. That total was higher before last week's game, as San Francisco held Chicago to a road-low 20 points in its overtime victory at Soldier Field.
The Browns have talked like a team that expects the kitchen sink from former Browns coach Eric Mangini, who is now the 49ers' defensive coordinator.
"I think you can see his influence these last four, five, six weeks where this defense is playing much, much better," offensive coordinator John DeFilippo said. "I think they are finally catching on and it is working. It is working. You can tell that they are a well-coached, disciplined football team. We are going to see what they do to take Johnny away."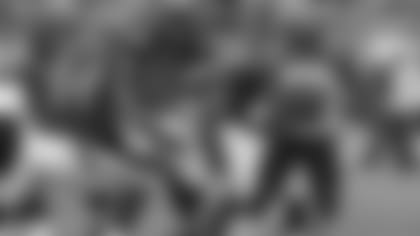 4. Bounce-back time for the defense?
The 49ers offense has been better in recent weeks, and Blaine Gabbert has looked more and more comfortable in his second opportunity as an NFL starting quarterback, but the numbers are what they are. San Francisco is last in the league in total offense (295.1 yards per game) and points per game (14.8).
The Browns, meanwhile, are reeling from a performance last week in which they surrendered a season-high 37 points. Cleveland's defense, which has been hit hard by injuries -- especially in the secondary -- has allowed 30 or more points in the last five games.
"We want to hit our goals and you'd like to finish strong and just gain momentum into the offseason," defensive coordinator Jim O'Neil said. "I always think that that's important, finishing the season strong."
Wide receiver Torrey Smith hasn't had the kind of season he expected when he signed a big, off-season contract with the 49ers, but he remains one of the 49ers' top threats. He has three receptions of 70 yards or longer, including last week's game-winning 71-yarder in overtime.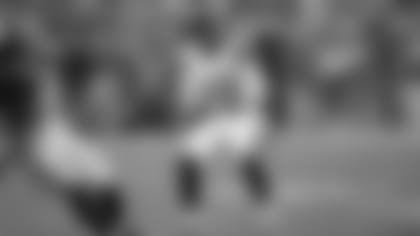 The Browns have started a different player at the cornerback spot opposite of Tramon Williams in each of the past three weeks.
Pierre Desir got the nod Nov. 15 against the Steelers. Justin Gilbert started and played the first half against the Ravens before going down with a concussion. Rookie Charles Gaines started and played the most plays of anyone on the defense against the Bengals. Desir, Gaines or Johnson Bademosi could be in the mix Sunday and will draw either Smith or veteran Anquan Boldin in coverage.
This spot, of course, is the one traditionally held by Pro Bowl cornerback Joe Haden, who could miss his eighth game of the season Sunday. It's been a battle for the Browns to replace one of the NFL's best.
"Joe's one of the best players in this league, so when you lose that, that hurts," O'Neil said. "We've had to adjust our defense. We've had to adjust our coverages. When you have a great player you build it around them. That's the NFL, you're going to lose guys as the year goes on. You have to be able to adapt and adjust and build it around what you have available to you and go from there."