The turnaround has been swift. Cleveland didn't have time to sulk after Baltimore's Will Hill ran back a field goal block 64 yards for a game-winning touchdown as Monday turned into Tuesday.
The Browns shifted gears to Sunday's matchup with Cincinnati in a hurry, and the response has been positive.
"It would be a real easy out for our players on offense saying, 'We are working on a short week. We just had an unbelievably heartbreaking loss on national television' to go out there and mope around and just putts through practice," offensive coordinator John DeFilippo said. "They did the exact opposite of that. We are a very resilient group on offense."
Here are the elements that will decide the outcome of Sunday's rematch at FirstEnergy Stadium.
1. Austin Davis takes the big stage
DeFilippo equated the situation Austin Davis faced Monday against the Ravens to a relief pitcher entering a game with a 3-0 count and the bases loaded.
Sunday's opportunity to make his first start with the Browns won't have the same frenzied feeling, but there's no decrease in the pressure Davis will put on himself to succeed and attempt to snap the Browns' six-game losing streak.
DeFilippo said Davis has prepared like the starting quarterback since the day he arrived in Cleveland. That helped in the moment Monday, when he entered on a third-and-long midway through the fourth quarter in a game the Browns trailed by a touchdown, and it's expected to make this week's assignment not as daunting as it would appear.
This will be the first full week in which Davis works as the first-team quarterback at practice, and that's not to be overlooked.
"It also helps to get the prep during the week and to get your mind right all week to be playing and you know you are going to play a full game and get into a rhythm," Davis said. "In my opinion, it is better."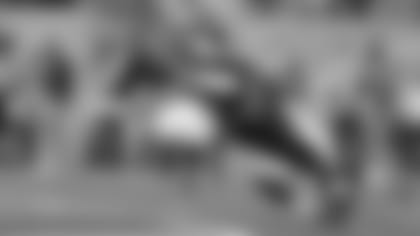 2. Eyes on Tyler Eifert in the red zone
Another game, another tough test for whomever is tasked with stopping the opponent's tight end.
Eifert, who has missed the past two practices with an injury, was a one-man wrecking crew in last month's game at Paul Brown Stadium. He caught three touchdown passes -- all from inside the red zone -- in the Bengals' 31-10 win.
The Browns have defended the position better in the two games since Eifert's career night. Pittsburgh's Heath Miller (four receptions, 40 yards) and Baltimore's Crockett Gillmore (three receptions, 20 yards) didn't have anywhere near the success Eifert did, especially around the goal line.
It will take a full team effort to contain Eifert on Sunday. The weapons around him and how they allow him to find openings have a lot to do with his NFL-best 12 touchdown receptions.
"Anytime you have a bigger tight end that can run and he's got wide receiver ball skills, he creates mismatch problems," Browns defensive coordinator Jim O'Neil said. "We have some stuff in the game plan to help guys out, some stuff coverage-wise to take some things away for him."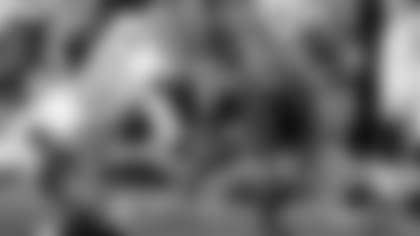 3. Bengals' two-headed monster at RB
When the Browns last faced the Bengals, Jeremy Hill was well off the pace he set last season as a rookie. In the last two weeks, though, Hill has found a groove to give the Bengals one of the NFL's best one-two punches out of the backfield.
Hill has been Cincinnati's leading rusher in the last two games, running 29 times for 131 yards and two touchdowns. Meanwhile, Giovani Bernard, who ran for 72 yards against the Browns last month, has caught 10 passes for 179 yards during that stretch.
Hill proved last season he's most dangerous during the second half of the season. When he ran for 148 yards in last year's Bengals-Browns game, it kicked off a three-game stretch in which he amassed 395 yards and three touchdowns to end the regular season.
The Browns' run defense has been better of late, allowing an average of 82 yards and no touchdowns in the last two games. It will have to maintain that standard against a running attack like Cincinnati's.
The Bengals have surrendered 10 points or fewer in three of their last four games and rank No. 1 in the NFL in scoring defense. Needless to say, the Browns can't let any scoring opportunities go to waste, and there can't be any free points surrendered on special teams.
Browns coach Mike Pettine offered support Thursday for the Browns special teams units, which have been otherwise strong throughout the season, after allowing two scores to the Ravens.
"Overall body of work, very pleased with where our units are, but it's unfortunate that those things happen," Pettine said.
The Bengals could be without Adam "Pac Man" Jones for a second consecutive game. Jones and Brandon Tate are Cincinnati's regular return men.
The Cleveland-Cincinnati rivalry has featured a number of close games and tight finishes, but it hasn't of late.
The last six games have been split, 3-3, but none have been decided by fewer than 10 points. The last four have been separated by 21 or more.