The Browns' last road trip was a memorable one.
Will Sunday's game at St. Louis' Edward Jones Dome? If the following five facets break Cleveland's way, that's a good bet.
1) Who's carrying the load?
The Browns divided their 30 carries for running backs as equally as possible last week against the Broncos. Duke Johnson Jr. had nine for 38 yards, Isaiah Crowell had 11 for 32 and Robert Turbin, in his Browns debut, ran 10 times for 27.
Browns offensive coordinator John DeFilippo has said he likes to ride the hot hand. The most runs attempted by a Cleveland running back in a single game this season is Crowell's 15 for 72 yards against the Titans in Week 2. On the season, Crowell has 73 carries and Johnson has 49.
The competition among the three remains spirited and healthy. Crowell and especially Johnson Jr. have shown they can make an impact in the passing game, and Turbin came to Cleveland with 43 career receptions.
"I feel like we're still competing every day," Crowell said. "We've just got to see. I know I've been grinding it out each and every week and they have been, too. We're just pushing each other, basically."
2) The Rams' special tendencies on special teams
Mike Pettine phrased the Rams' approach to punts in a unique way.
"They view the punt as an offensive play," he said.
The Browns are always on their toes for a fake punt even though they've yet to defend one this season. The likelihood increases against the Rams, whose special teams units are led by the respected John Fassel.
In a win last season against the Seahawks, the Rams not only executed a fake punt to seal the game, but also used a rare trick play return to score a touchdown. Punter Johnny Hekker is 6-for-8 on his career as a passer and Tavon Austin is one of the game's most dynamic returners.
"They do a lot of things to test you," Pettine said. "They force you to sometimes go vanilla in the punt return game, and that is an advantage for them.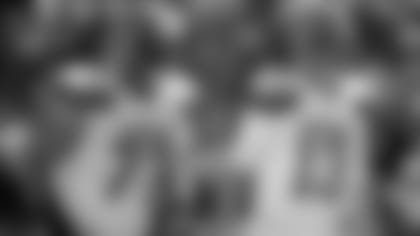 3) Right at home on the road
The Browns offense hasn't been fazed by hostile road conditions in its past two games. Josh McCown, in particular, has been terrific away from Cleveland, even when you count the season opener.
In his three road starts, McCown is 73-for-100 for 862 yards, four touchdowns, no interceptions and a quarterback rating of 112.2. Slow starts were a bit of an issue at San Diego and Baltimore, but they were quickly overcome by productive second and third quarters that kept the Browns in the game.
The Rams, meanwhile, have played two of their best defensive games at Edward Jones Dome, though their best ended as a 12-6 loss to Pittsburgh.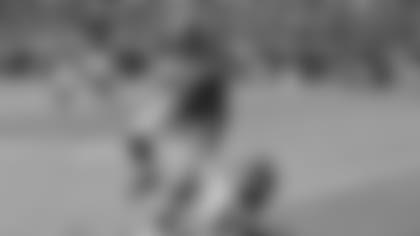 When questions surfaced about the Browns' interception drought from Week 1 to Week 5, defensive coordinator Jim O'Neil promised they came in bunches.
He turned out to be prophetic, as the Browns intercepted Peyton Manning three times last week after registering just one turnover in the previous three games. The problem? One week after going turnover-free in Baltimore, the Cleveland offense gave it up three times. Denver turned those turnovers into 10 points. The Browns only cashed in their three for seven, and those were a result of Karlos Dansby returning his second interception for a touchdown.
The Rams are middle of the pack when it comes to turnover margin at 1 for the season. In their Week 4 upset at Arizona, the Rams forced three turnovers and didn't commit any in the 24-22 victory.
The Browns are 0-3 when they commit more turnovers than their opponent.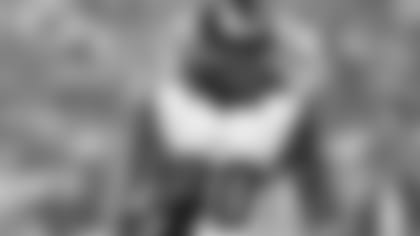 5) St. Louis' run-pass ratio
No matter the score, St. Louis isn't going to back off its run-first approach now that rookie Todd Gurley is rolling.
In its last two games, St. Louis has either run for the same amount of yardage as it's passed for or far exceeded it. Only four running backs are averaging more than Gurley's 18.3 carries per game, and that total's skewed because of the nine attempts he received in his NFL debut. He has 49 in the last two games.
The key will be limiting what Gurley accomplish on first and second downs and forcing the Rams into predictable passing plays on third down. The Rams have picked up 15 first downs on the ground and 16 through the air over their past two games.
In St. Louis' three losses, quarterback Nick Foles has averaged 5.42 yards per attempt.