After 15 long days, the Browns will be back on the field tonight with a shot to snap their five-game losing streak.
It all gets started at 8:30 p.m. at FirstEnergy Stadium.
Here's what we'll be watching.
1. Who steps up at wide receiver?
For the second time in three games, the Browns will be limited to four active wide receivers. Andrew Hawkins and Taylor Gabriel are both out with concussions, leaving Cleveland with Travis Benjamin, Brian Hartline, Dwayne Bowe and Marlon Moore to fill out the position.
When the Browns were shorthanded against the Bengals, Benjamin had to deal with heavy coverage and earned every last one of his 22 yards on three receptions. Expect Baltimore to deploy its best cornerback on Benjamin, who has continued to be productive despite opposing defenses taking away the deep ball from him.
Hartline is the player to watch. In his last two games, he's been targeted 19 times and is the only Browns wide receiver to catch a touchdown pass since Week 3.
Though the Ravens surrendered 457 passing yards to the Browns in Week 5, their defense has bounced back and been tough against the pass in recent games. They're relatively healthy and have limited the opponent to fewer than 200 passing yards in each of the past two games.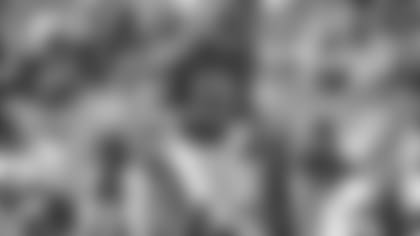 2. A healthier Josh McCown is back
Josh McCown's dealt with a handful of injuries since the start of the season, but he's been feeling pretty good in the days leading up to tonight's game.
McCown, despite nursing a sore throwing shoulder, had one of his best halves of the season in his last start, throwing three touchdown passes as the Browns jumped out to a 20-7 advantage Nov. 1, against the Cardinals. After taking multiple hard hits to his ribs early in the second half, McCown wasn't the same in the final 30 minutes and he hasn't seen the field since.
McCown won't know for sure just how healthy he is until he takes the first shot to the injured ribs that kept him sidelined the past two games. Still, there's been a noticeable uptick in McCown's energy as the Browns prepare for his eighth start of the season.
"As far as just moving around, I feel like I've gained some ground there," McCown said. "So that's a good thing."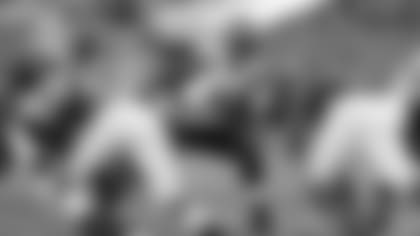 Two Cleveland rookies will be seeking redemption after the highs and lows they experienced in their respective first extended NFL looks in Week 10.
Offensive lineman Cameron Erving was lauded for his effort but made a handful of mistakes in his first career start Nov. 15, at Pittsburgh. With Joel Bitonio questionable because of an ankle injury, Erving could be back at left guard for a second consecutive game.
"It is small things that I just need to make sure I focus on," Erving said. "I have to talk to myself more during the game. I was a little tired because it was my first one. You have to talk to yourself during the game instead of listening to yourself, listening to how tired you are."
On defense, rookie Charles Gaines could once again be in the mix at the cornerback spot opposite of veteran Tramon Williams. Gaines is one of four players, joining Pierre Desir, Johnson Bademosi and Justin Gilbert, who is fighting for playing time at the spot typically occupied by Joe Haden, who will miss his sixth game of the season.
Gaines, Desir and Bademosi shared the blame in Cleveland's struggles to contain Pittsburgh's passing game. Defensive coordinator Jim O'Neil smiled when he was asked if he was worried about Gaines' confidence.
"Not with Gaines," O'Neil said. "That was his first NFL experience. He did some good things. He had some plays I'm sure he wishes he had back, he had some plays I wish he had back, but that's just part of being a young DB in this league. It's baptism under fire and that's just the way it is. If you can't respond from those situations and getting beat deep a couple times, you're not going to make it in this league as a DB."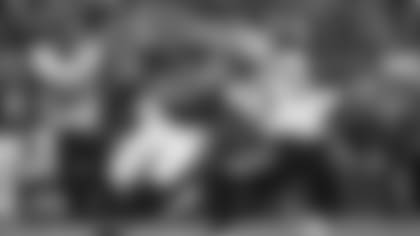 Crockett Gillmore held off second-round rookie Maxx Williams in their battle for the No. 1 tight end spot and has thrived in Baltimore's injury-battered passing attack since returning from an injury that kept him off the field for two games.
One of those games? Oct. 11 against the Browns. Cleveland won't be able to let him out of its sights tonight.
Gillmore is coming off a career-best performance in Baltimore's 16-13 win over the Rams, catching five passes for 101 yards in a game that saw the Ravens lose their starting quarterback and running back for the season. He's the team leader with four touchdown catches.
The Browns have been good at limiting tight ends from a yardage standpoint but have been vulnerable in the red zone. Tight ends have scored five touchdowns against Cleveland in November.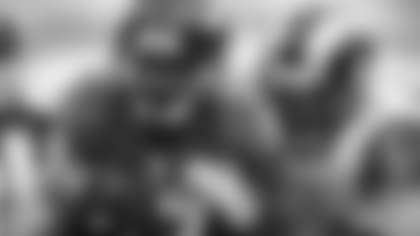 The loss of Justin Forsett is significant to a Baltimore offense that has been hammered with injuries, but rookie Javorius "Buck" Allen has been sturdy as a stand-in.
Allen ran 22 times for 67 yards and caught five passes for 48 yards after Forsett broke his arm in last week's first half. Against the Browns in October, Allen ran eight times for 58 yards, 44 coming on a single carry.
The Browns have been tougher against the run in recent weeks but still rank 32nd in the NFL. A solid effort against Baltimore's rookie could be enough to get rid of that ranking.