Browns fans certainly don't treat a game like Sunday's like every other one on the schedule, and Mike Pettine has acknowledged as much throughout the week.
There's something different about Steelers week.
"There's always added importance when it's in the division and I've said this every week that we've played a division opponent just how special our division games our," Pettine said. Rivalry with Baltimore for obvious reasons, the battle of Ohio and now Pittsburgh, that speaks for itself. Our guys are well aware of it. They're well aware of the history of the rivalry. They also know the amount of ground that we closed a year ago and that gives us some confidence.
"Our guys aren't going to go down there intimidated by Pittsburgh. We're respectful of who they are and what they put on tape so far but we're not going to go down there intimidated."
Here are the main, on-field elements to monitor when Cleveland and Pittsburgh kick off at 1 p.m. on Sunday.
1. Browns WRs vs. Pittsburgh DBs
The Browns were down to just four healthy wide receivers against the Bengals last week, and the four who did play weren't as productive as Pettine would have preferred. The group accounted for seven catches for 60 yards in the 31-10 loss.
With the return of Andrew Hawkins and Brian Hartline, Cleveland will have all six at its disposal Sunday against a Steelers secondary that ranks 27th in the NFL against the pass. Last week at Heinz Field, Oakland's top three receivers combined for 17 catches, 269 yards and three touchdowns. One week earlier, A.J. Green had 11 catches for 118 yards against the Steelers.
Perhaps Sunday's game will mark Travis Benjamin's return to the end zone. The speedy wide receiver has been a consistent force in the Browns' passing game but hasn't scored a touchdown since he notched his fourth in three weeks in Week 3. Hartline, who had two touchdowns against the Cardinals, is the only Cleveland wide receiver to find the end zone since Week 3.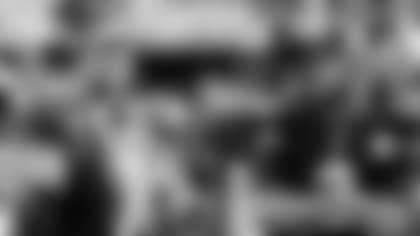 2. Who's the Steelers QB?
Both teams made headlines throughout the week because of their respective uncertainty at quarterback. Enough space on this website has been devoted to the Browns' situation, but the Steelers' just might have more of an impact on how the game unfolds.
Once considered a longshot to play, Ben Roethlisberger added some intrigue to the pre-game buzz when he practiced Thursday. Pittsburgh coach Mike Tomlin said the door was "slightly ajar" for the Pro Bowl quarterback to play. Otherwise, it will be Landry Jones, who won the two games in which he appeared in relief and lost the only game he started.
The Browns spent the week preparing for all three of Pittsburgh's quarterbacks. Yes, three. Even though veteran Mike Vick isn't expected to play, Browns coaches have studied what kind of changes he brings to the Pittsburgh offense because you can never leave things to chance.
In his one start, Jones did a good job of getting Antonio Brown involved in the offense, but the Steelers came away with just 13 points due in large part to Jones' two interceptions. The Steelers' other wide receivers saw their production drop, too.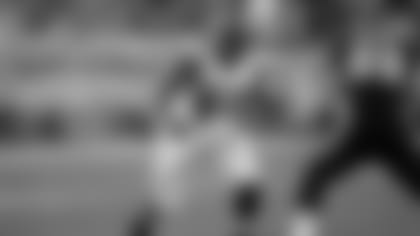 3. The time is now to stop the run
If Jones is the Steelers quarterback, the Steelers' running game becomes even more important to what happens Sunday. With three different starting quarterbacks, the loss of Le'Veon Bell and a number of injuries along the offensive line, the running game has been Pittsburgh's one constant. No one in the NFL has been more productive running the ball than the Steelers.
Veteran DeAngelo Williams ripped off 170 yards and two touchdowns against the Raiders in his first start since Week 2. In his three starts, he ran for 374 yards and five touchdowns.
The Browns showed some promise against the run versus the Cardinals, but struggled once again against in Cincinnati. The key against Pittsburgh, especially if Jones is the quarterback, is to take away the security blanket that has persevered amid a variety of circumstances.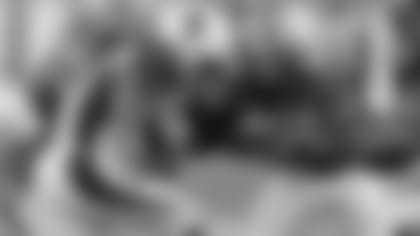 The Browns could once again be without both Donte Whitner and Joe Haden against a Pittsburgh passing attack that has made even the best secondaries pay.
The loss of Haden, in particular, is tough to stomach with wide receiver Antonio Brown on the field. Brown is coming off a career performance that saw him catch 17 passes for 284 yards. It's unclear how the Browns plan to guard him, but youngsters such as Pierre Desir, Justin Gilbert and Charles Gaines are anticipated to see significant roles in the event Haden is out.
The potential return of Jordan Poyer will allow the Browns to rotate a bit at the safety spot opposite of Tashaun Gipson in the event Whitner is out. Poyer was playing some of his best football when he injured his shoulder Week 7 at St. Louis. Rookie Ibraheim Campbell, who filled the void with both Poyer and Whitner out against Cincinnati, had a confidence-building performance against the Bengals that drew high marks from Browns coaches.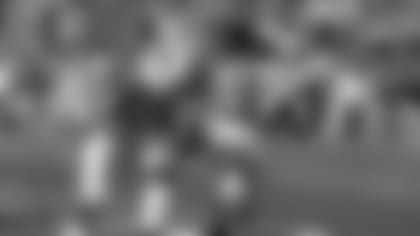 If Johnny Manziel is Cleveland's quarterback against the Steelers, Gary Barnidge is a player to monitor. He's made some plays with Manziel under center, but his numbers have been on an entirely different level with Josh McCown.
Barnidge is coming off a two-catch, 35-yard performance against the Bengals. It wasn't for a lack of effort, as Manziel tried to find the tight end seven different times, but the openings just weren't there. Part of this may have to do with the respect and credibility Barnidge has gained through a standout first half of the season.
The Steelers have been hot and cold against opposing tight ends. They kept Cincinnati's Tyler Eifert and Kansas City's Travis Kelce out of the end zone, but also allowed San Diego's Antonio Gates to pile up nine catches for 92 yards and two touchdowns.