The Browns will enter FirstEnergy Stadium on Sunday for the first time in what feels like ages.
OK, it was just a month, but that's a relative eternity within the season.
Here's what we'll be watching when the Browns' 2015 home opener gets underway.
1) The quarterback situation
As it stands now, Johnny Manziel is in position to make his third career start and second on his home field. If it's not Manziel, it will be a quickly healed Josh McCown, who would be starting the game after just one full practice.
Either way, the goal will be simple for both: Be better and score more points than last week against the Jets.
"If that is the case, I look forward to going out there and hopefully giving (Browns fans) something to cheer about," Manziel said Wednesday. "We want to put points on the board. We want to be solid all around offensively and make sure we come out there with the end result that everybody in this locker room wants."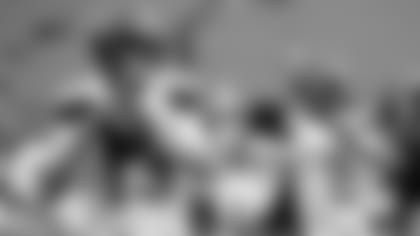 Getting those fans to cheer will require far less turnovers from whomever is the quarterback. McCown and Manziel put the ball on the ground a combined three times on scrambles, and Manziel threw a costly interception that led to a touchdown early in last week's second half.
Both McCown and Manziel have the ability to pick up first downs with their feet. Exercising the proper amount of caution while maintaining the instincts to enable their production is a tricky balance that, no matter what, needs to result in the ball still being in Cleveland's possession.
"I thought Johnny on a couple plays did a nice job of sliding and on a couple plays he didn't," Browns coach Mike Pettine said. "He exposed himself to a big shot that wasn't necessary, and then the one he fumbled on was a situation where he just has to be a better decision maker there. That comes with experience.
"Sometimes you can tell a kid that the stove is hot, but sometimes they have to touch it first before they figure it out."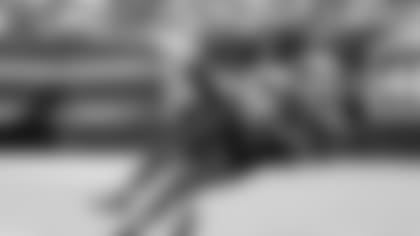 2) Bounce-back performance from the Browns secondary
The numbers weren't gaudy -- 179 yards, quarterback rating of 95.7 -- but the Browns' defensive backs know they can be so much better than they were against the Jets.
Since Sunday evening, as they spoke softly from the bowels of MetLife Stadium, they've salivated at the opportunity for redemption.
"We left a bad taste in our mouths," Pro Bowl cornerback Joe Haden said. "We don't want our fans to think we built it up so bad and now it's over. We're going to come back out with a vengeance."
The Browns DBs will be tasked with stopping an unheralded group of Titans wide receivers who had their confidence increased in a big way last week. Kendall Wright, a former first-round pick, led the way with four receptions for 101 yards while Harry Douglas and Justin Hunter, last year's top performer against the Browns, chipped in with a handful of catches.
"I think their receiving corps presents some problems," Pettine said. "They have very diversified skill in that room. We have to be aware of where they're lining up and how they're trying to use them."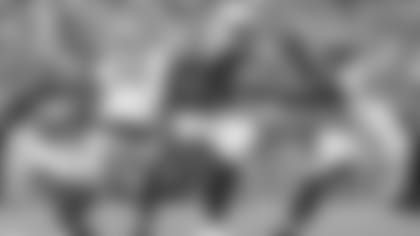 The Browns didn't surrender a single reception to a tight end against the Jets, but their antennas will have to be raised Sunday.
A late bloomer at 31 years old, Delanie Walker has emerged as one of the NFL's most productive tight ends, and the change at quarterback hasn't slowed him down. He notched three receptions for 43 yards and a touchdown in Tennessee's rout of Tampa Bay. He had a solid four catches for 47 yards in last year's game against the Browns.
A tight end can be a rookie quarterback's best friend, and Walker's veteran prowess can't be ignored.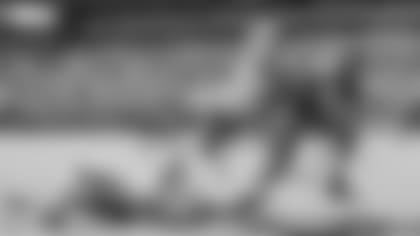 4) Browns non-WRs in the passing game
Browns offensive coordinator John DeFilippo displayed his appreciation for a wide variety of pass catchers on Cleveland's first drive of the regular season.
Over the 17 plays on the Browns' game-opening drive, McCown targeted six different pass-catchers. Only one was a wide receiver.
Cleveland will need a better success rate on its passes to tight ends after completing just four of nine against the Jets. Keep an eye on the running backs, too, as DeFilippo said in the preseason he hopes to implement them more in the passing game.
The Titans are coming off a game in which they surrendered five receptions for 110 yards and two touchdowns to Tampa Bay tight end Austin Seferian-Jenkins.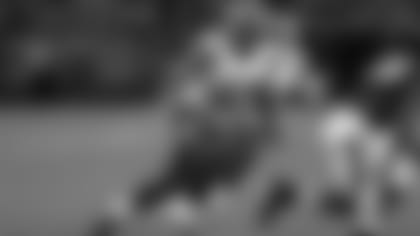 The Browns will be shorthanded at outside linebacker for the next few weeks because of Scott Solomon's ankle injury. That means more opportunities for the likes of Barkevious Mingo and rookie Nate Orchard to provide a consistent pass rush on the opposite side of Paul Kruger.
That becomes incredibly important in a game like Sunday's with rookie Marcus Mariota at quarterback. Nothing rattles a rookie quarterback more than constant pressure and hard hits.
"Everyone needs to stay in their lanes," said Orchard, who faced Mariota and sacked him in a game last year with Utah. "Pass lanes – you have to keep him in the pocket and not let him get that edge."
Mariota didn't need to run to be productive against the Buccaneers -- two carries for 6 yards -- but the threat remains. He'll be one of the most mobile quarterbacks Cleveland faces all season.
"When teams have to honor the run, guys are going to be much more open than when it is a predictable passing down," Pettine said. "He played extremely well. It is going to be a challenge for us because anytime you face a quarterback that is accurate and can run, that puts stress on a defense."