The Browns departed the cool weather that recently moved into Cleveland for hot and humid Tampa, where they'll spend the next four days before their third preseason game against the Buccaneers on Friday night. And in the meantime, the two teams will hold joint practices Tuesday and Wednesday.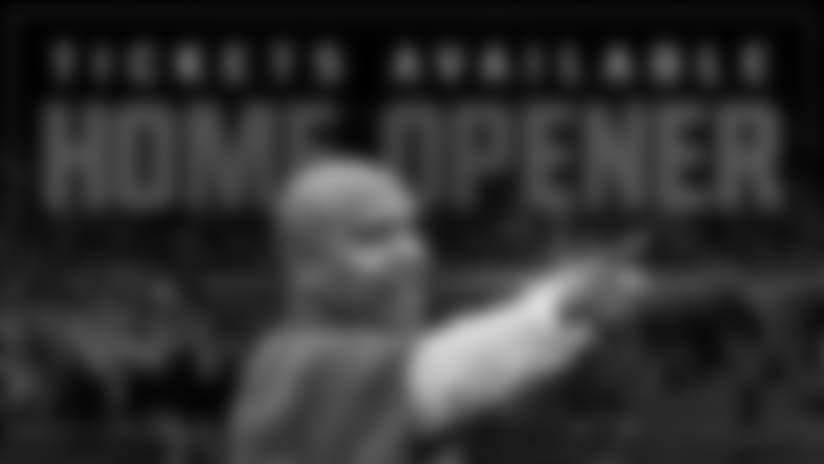 ](http://www.ticketmaster.com/event/0500508D2777B211?camefrom=CFCBROWNSARTICLE)
Here are six things to watch for as the Browns head south to the Gulf Coast for the week.
Big weeks for Browns on the mend
Several Browns including Joe Haden, Andrew Hawkins, Josh Gordon and Corey Coleman are expected to make the most of their time in Tampa after missing the first two preseason games.
Those four players — who all missed parts of training camp with various injuries — returned to the practice field Sunday, and Jackson expects them to do plenty of work against Buccaneers this week before Friday night's game.
"That's my plan. I'll check with our medical staff, but hopefully, the fact that they're out here first day and in pads with everybody else, I think there is a good chance those guys will have an opportunity to play (Friday)," he said. "It's good to have them back and look forward to the rest of the week and see what they can do."
For Haden, it marks what could be the Pro Bowl cornerback's first full-go action since he was placed on injured reserve in December. And thanks to a measured recovery process following his ankle surgery in March, Haden said it's likely he'll be able to participate in live drills against Tampa.  
"It's going to be some real competition, and I think being able to go back full go finally against another team trying to get after it," he said. "I think it's going to be really good for me."
For Coleman, who previously missed time because of a hamstring injury, Friday could offer the talented rookie wide receiver the chance to make his NFL debut.
"That's the plan. I'm back practicing, and it's important for me and some of the guys who have been out to get some good work in," he said, adding the Browns trainers have cleared him.
"I haven't played in an NFL game. I think it's important this week to go and practice against Tampa and play in the game and do what I need to do," he said.
This week's forecast calls for temperatures in the 90s (with a real-feel of 100-plus degrees) and the Browns will get plenty of action under the Florida sun. That kind of weather — not to mention the change of scenery — could be a challenge for both teams to overcome.
That's something Jackson and the coaching staff have welcomed with open arms, and they'll have the chance to make good on that approach.
"It's another opportunity to evaluate our team in a different setting away from here and teach our guys how to go on the road and prepare and focus but also understand that we are in evaluation mode as we start to put our team totally together," Jackson said this spring, adding that adjusting the heat will "absolutely" help the Browns be in the best physical/mental shape possible.
Of note: Cleveland plays five of its first seven games on the road and three of its first four away from the confines of FirstEnergy Stadium (the Browns travel to Philadelphia on Sept. 11 and have back-to-back road games against Miami on Sept. 27 and Washington on Oct. 2).
Can Jamar Taylor capitalize on opportunity?
Jamar Taylor continued what's been an impressive training camp Sunday, earning first-team reps at cornerback. Now, he'll have the chance to keep up that momentum in Tampa this week.
"He plays the game we want him to play it. He made some plays the other night on the ball. I expect our corners to get their hands on balls and defend the other team's' receivers," Jackson said.
Taylor, who joined the Browns roster this spring after three seasons in Miami, has described his time in Cleveland as something of a "fresh start" and it's paying off for the former Boise State star. Of course, nothing is set in stone and Taylor will have to prove his merit on the field. But trust he and the rest of the team will have the opportunity to do that in Tampa.
Jackson said there's "no question" this could be a big week for those players — including Taylor — looking to either lock down a spot on the 53-man roster or solidify their status on the depth chart.
"Anybody that we put out there first, they have a chance to claim what is there's and what they want," Jackson said.
"That's all everybody wants is just an opportunity to show that they belong or that they should be one of the 53, one of the guys and one of the starters. He is going to get that opportunity, and he has to make the most of it."
Where does the offense go from here?
After a night of highs and lows at Green Bay two Fridays ago, the Browns offense was effective against Atlanta (particularly in the first half) last week.
Cleveland scored on two long pass plays to wide receiver Terrelle Pryor and tight end Gary Barnidge, while quarterback Robert Griffin III looked sharp with his throws and appeared poised in the pocket.
The Browns have another opportunity to evaluate their progress in Tampa, potentially with Hawkins, Gordon and Coleman back into the lineup.
"It would be fun to watch all those guys and see the different pieces, but we have to get them there. I just want to make sure," Jackson said, adding the Browns will be cautious in making sure each player is fully ready to go. "They were out here (Sunday), which was good."
"Our whole goal was to make sure those guys are here for consecutive days so they can practice and be with the quarterbacks and the quarterbacks can get a feel for them, they get a feel for the quarterbacks and feel for their teammates," Jackson said. "It's important for them to be out there. We'll know more as we go through the week."
Before coming to Cleveland, kicker Patrick Murray spent the 2014 season with the Buccaneers and put together a solid rookie campaign, connecting on 20-of-24 field goal attempts (including five from 50-plus yards out) and made all 21 of his PATs in 2014. He also finished the season by making 13 straight attempts before a knee injury sidelined him for all of last year.
Murray, who continued a strong training camp by knocking down a 46-yard attempt against Green Bay,  played down his return to Tampa.
"It's another game. That's it," he said Sunday. "Another game, another opportunity."
So far, Murray has done his best to capitalize on the opportunities he's already had in training camp as he competes with fellow kicker Travis Coons for a spot on the 53-man roster.
"I'm loving every minute of it, especially coming off the injury that I'm coming off of just to get another opportunity is a blessing," he said. "Every day out here, I've just tried to put my best foot forward and make the kicks that I'm given. That's what I've done and I feel good."
After surrendering far more yards to Atlanta than it would have liked Thursday, the Browns defense is faced with another opportunity to improve against the Buccaneers. And they'll have practices Tuesday and Wednesday and Friday night's game to do so.
"The thing I see is that we have a long way to go. We're doing some things well, but there is still tremendous room for improvement just in the run game, in the pass game and creating turnovers and getting after the quarterback in the red zone, in short-yard situations, just tremendous room for us to get better, which is good," linebacker Demario Davis said.
"You want to be able to improve and the good thing is it's not Week 1 yet. We still have time to get it right, but that window of opportunity is closing. Our coaches are telling us everything right. The players are committed. We just have to and each individual player has to keep working on their craft and getting better, keep getting better and be ready, especially in Week 1."
Second-year nose tackle Danny Shelton echoed that same sense of urgency, saying the Browns are capable of playing better defense than the displays against the Packers and the Falcons.
"I feel like we have some good players, players who do what they need to do for the team when they're in so I'm not really worried about what the preseason statistics say right now because I know what our guys are capable of," he said.
"Once we're put in that situation, we'll be able to handle business, but at the same time, I'm disappointed in any player that's in that would kind of take away from our goal of being a top defense. This last game was disappointing, but at the same time, I want to continue to work with what we got and stay focused on the Bucs."​