Every Thursday, Cleveland's three coordinators speak, and it's typically the most insightful interview session of the week.
1)     *Expect Barkevious Mingo to play more vs. Oakland*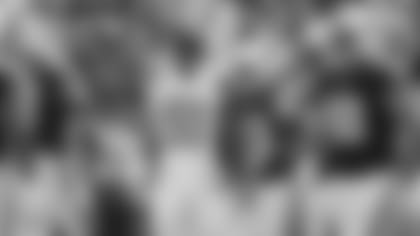 The Browns were open about this defensive strategy: Paul Kruger's 73 snaps last week were too much; Mingo's 22 were not enough. 
"Paul's a guy that we're going to count on to make big plays for us at the end of the game," defensive coordinator Jim O'Neil said. "We have to do a better job as a coaching staff taking some reps on him in some of those early drives, early quarters."
Mingo has served more as a coverage linebacker in 2015, but his role keeps evolving depending on what the Browns need. We could see him marking fullback Marcel Reese or setting the edge in the run game Sunday. Mingo has registered six tackles thus far.
*2)     **Dwayne Bowe still getting back into swing of things
---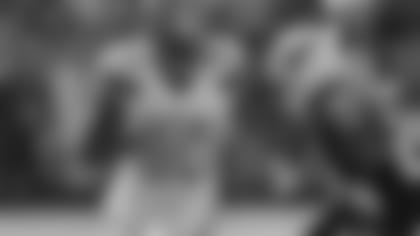 After missing Week 1 with a lingering hamstring issue, Bowe suited up against the Titans but saw just eight snaps and was targeted once. After quite the debut in OTAs and veteran's minicamp in June – where he often got the best of first-team defensive backs in coverage – Bowe continues to work back into the flow of the Browns' offense.
Despite a slow start to Bowe's tenure in Cleveland, the club is optimistic about the impact he can have as the season progresses.
"Dwayne, his early struggles here are well-documented," coach Mike Pettine said. "He fell behind in training camp from an X's and O's standpoint and from conditioning standpoint, being injured and not being able to practice. I think he is still playing catch up from that. We are hopeful that Dwayne is going to be the player that we had here in the spring. There is a lot of football left to be played."
3)     *Johnny Manziel's fumbling part of decision to go with Josh McCown*
Pettine told reporters he met with offensive coordinator John DeFilippo and quarterbacks coach Kevin O'Connell to make sure they were all on the same page to start McCown against the Raiders. McCown entered the season as the No. 1 quarterback and had done nothing to lose the job.
There were certainly deliberations about Manziel's big-play performance against the Titans and the momentum factor riding a hot hand can give an offense. But the fact the 22-year-old fumbled four times (losing two) in seven quarters of football was a direct influence in the choice.
"It had a factor. It definitely did. I am not going to lie to you and say it didn't," DeFilippo said. "The No. 1 thing when you play quarterback is you have to protect the football."
4)     *WR Brian Hartline could play a big role Sunday*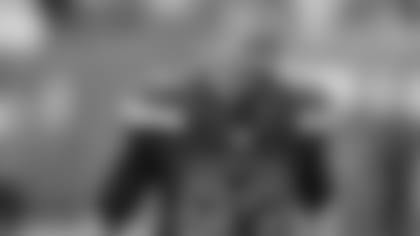 A week after catching zero passes, Hartline is antsy to get going against Oakland. Cleveland isn't going to force the football to its crafty, 28-year-old receiver Sunday against the Raiders. But the Browns aren't going to ignore the fact that McCown and Hartline built a strong rapport in training camp and even from the touchdown connection they made in the preseason at Tampa Bay.  
"The chemistry was certainly there, that's true," Pettine said.
"That's the perk of having guys like (Josh)," Hartline said about the pair's synergy.
5)     *Andy Lee had a practice punt go for a 5.3-second hang time *
The argument can be made that Lee has been the best newcomer to the Browns so far in 2015. Four times last week, the Titans started with the ball inside the 20-yard line. Field position played a critical role in the win, and Lee had a lot to do with it.
As for that incredible punt in practice?
"I thought some planes weren't even going to leave the airport because they were afraid the ball was still going," special teams coordinator Chris Tabor said.
6)     *O'Neil still sees slight progress in run defense despite ranking 32nd *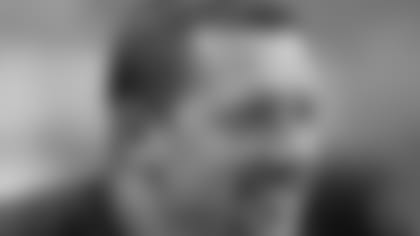 In two games, the Browns have given up an unacceptable 320 yards on the ground. O'Neil pinned blame on himself for a faulty play call on a 44-yard scamper from Titans running back Dexter McCluster. The Browns have been improved in defending running plays up the gut, but the edges have been a weakness other teams are attacking.
"I do think that we're doing things this year that we weren't doing last year in the run game," O'Neil said. "I know that the numbers don't support that and I get you guys on that one, but I see us going the right way with it. I see things on tape that are going to lead to us having a successful game against the rush."
7)     *Joe Haden: Jam-Master-J*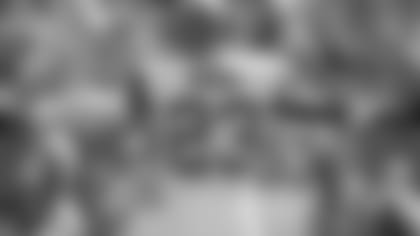 It was hard to tell unless you watched all of the film, but Haden was downright sensational in press coverage on the line of scrimmage in Week 2 against Tennessee. There were several plays where a Titans wide receiver couldn't even get his route started. Haden's always been a top-notch cover corner, but his visceral strength on the line of scrimmage seems to have skyrocketed to start 2015.
"He had an outstanding game," O'Neil said.