The Browns have signed wide receiver Dwayne Bowe. Here's more about him.
*1) High School – *Bowe attended Miami Norland High School but didn't begin his football career until his junior season. On his first-ever play, Bowe returned a kickoff 101 yards for a touchdown. According to his website, football was the outlet that may have saved his life. Bowe was mixing it up with the wrong crowd and, after being hospitalized in a fight, he chose to focus his life on football.
*2) College – *Nick Saban recruited Bowe to play for LSU. Bowe was a scoring machine with the Tigers, setting a school record with 26 receiving touchdowns.
*3) NFL Draft – *The Kansas City Chiefs selected Bowe 23rd overall in the 2007 draft. Behind Calvin Johnson and Ted Ginn Jr., Bowe was the third receiver taken in the draft.
*4) Kansas City Chiefs – *Bowe was a Pro Bowler and second-team All Pro in 2010 (72 catches, 1,162 yards, 15 touchdowns). In eight seasons in Kansas City, Bowe totaled the most receptions from a wide receiver in franchise history (532).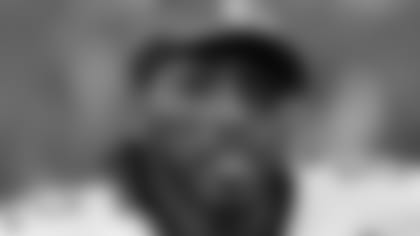 *5) New physique – *Bowe showed up to Chiefs training camp last year 12 pounds slimmer than the season before. He claimed it was the best shape he's been in since his rookie season. Bowe saw increases in receptions (60) and yards (754) and credited his new diet as a reason why.
*6) Playoff beast – *When the Chiefs took on the Colts in the playoffs two seasons ago, Bowe looked like one of the best players on the field. His eight catches, 150 yards and one touchdown tormented Indianapolis, but the Colts ultimately prevailed in a 45-44 thriller. 
*7) Life changed – *In Kansas City, Bowe constantly gave back his time signing autographs and posing for pictures with Chiefs fans. As a kid, Bowe had the chance to meet Hall of Fame wide receiver Jerry Rice. Bowe told KCChiefs.com that moment stuck with him forever. Back in 2010, Bowe also worked hand in hand with legends Cris Carter and Michael Irvin at a football camp over the summer. He's a player who is passionate about the history of the NFL.
*8) Charity – *The wide receiver created the Dwayne Bowe Foundation to help support grandparents who are raising their grandchildren. According to the 2000 U.S. census, more than 2.4 million grandparents are raising kids.
*9) Mr. Coachable – *Chiefs coach Andy Reid on Bowe: "Dwayne is one of my favorite guys that I've had a chance to coach. He keeps it real out there every day and brings energy every day. You don't have big ups and downs and personality or anything else. He enjoys doing what he does."