There's nothing quite like walking off a NFL team bus in a road city and being greeted by hundreds of hooting and hollering Dawg Pound members.
In 2014, the Cleveland Browns produced three signature road wins – a historic 25-point comeback win at Tennessee; a 24-3 thrashing of the Bengals on Thursday Night Football and a 26-24, last-second win at the Georgia Dome in Atlanta.
Browns fans infiltrated Tennessee, so much so, the Titans had two false-start penalties in the fourth quarter with the Dawg Pound roaring in the background.
We invite you to join us this season and not just for football, but to add a few new cities to your checklist.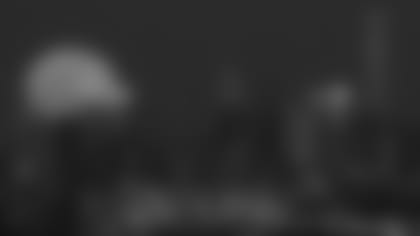 September 13: Week 1 – at New York Jets
Why go to New York for the Browns-Jets game: We won't try and sell football fans on the glitz and glamour of Broadway. But a trip to New York at this time of year also coincides with the 14th anniversary of the tragic terrorists attacks on September 11. You can't get much more American than paying respect to your country and sitting in the stands to watch two classic sports franchises duke it out.
Best attraction: How about the good ole fashioned Statue of Liberty? The Empire State building? Brooklyn Bridge? Central Park? Grand Central Terminal? Yankee Stadium? Coney Island? Times Square? There's no such thing as boredom in New York City.
Eat or drink: The pizza is a must and so are the many ethnic food trucks. You really cannot go wrong.
Browns Backers Bars in New York City: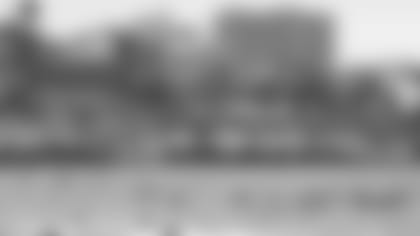 October 4: Week 4 – at San Diego Chargers
Why go to San Diego for the Browns-Chargers game: Besides the heavenly 70-degree breezy weather, San Diego boasts arguably the country's best zoo, Sea World, immaculate beaches – and did we mention the weather? -- that'll make your mouth water. What better trip to make before the cold bears down on Northeast Ohio?
Top attraction: La Jolla Cove – You've probably seen the small, picturesque island in magazines and on billboards. A few miles north of downtown San Diego, patrons at La Jolla Cove can be seen snorkeling, kayaking and just plain enjoying the wonderful things life has to offer. But beware: A visit here will make you want to move to San Diego.
Eat and drink: Craft Beer – San Diego has quickly become known as the Craft Beer capital of the country with more than 70 local brewpubs. And craft beer can't be consumed without a crispy wood-fire grilled Mexican chicken pizza.
Browns Backer Bar in San Diego: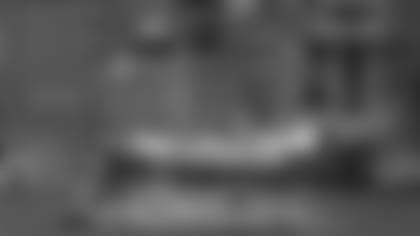 October 11: Week 5 – at Baltimore Ravens
Why go to Baltimore for the Browns-Ravens game: Only a five-an-half hour ride through the mountains of Pennsylvania, Baltimore is a sprawling, charming city with qualities that make it unique. The seafood off the Chesapeake Bay, specifically the crab cakes, created a litany of restaurants all around town and, coincidentally, possibly the best aquarium on the east coast. The success of the Ravens and revival of the Orioles has solidified Baltimore as a passionate sports town.
Top attraction: The Inner Harbor – A gorgeous old-school shipping port on the water surrounded by bars, restaurants, shops, museums and hotels, the Inner Harbor blends the best of Baltimore without feeling touristy. The weather should be nice enough in October for you to explore without a jacket on a Saturday afternoon.
Eat and drink: Go to Phillips Seafood House on the west side of town for fresh shellfish and wash it down with a Natty Boh, a locally brewed cold libation.
Browns Backer Bars in Baltimore: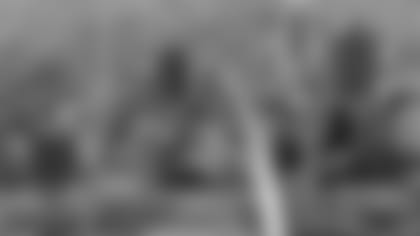 October 25: Week 7 – at St. Louis Rams
Why go to St. Louis for the Browns-Rams game: You know you're in St. Louis thanks to some of our country's most unique architecture (Gateway Arch, Cathedral Basilica). Almost 135 years after it was founded, Anheuser-Busch remains a staple of this town, and a tour of the brewery might be worth it. Many gather in Forest Park, a luscious, 1,300-acre outdoor area full of colorful flowers serving as a home for concerts and other outdoor fairs.
Top attraction: The Loop – A short cab ride from where the Rams play on Sundays, The Loop is a historically refurbished six-block area packed with 40 restaurants and 120 specialty shops. – a must-see spot for all ages. The Loop mixes old with the new: Musicians play vibrant music on the streets, patrons visit Tivoli, a historic theater to watch current movies, while others prefer the unique shopping boutiques.
Eat and drink: There is an underrated Italian food scene in St. Louis, and many of the restaurants feature toasted ravioli, a Midwestern take on the classic pasta dish. Can you really go to St. Louis and not have a tall Budweiser?
Browns Backer Bar in St. Louis: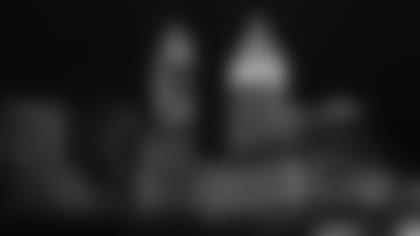 November 5 (Thursday): Week 9 – at Cincinnati Bengals
Why go to Cincinnati for the Browns-Bengals game: If you weren't at last year's 24-3 demolition at Paul Brown Stadium, we're sorry. Thousands of members of the Dawg Pound were the only fans left by midway through the fourth quarter. This game will be played on a Thursday night for the second consecutive year, meaning there will be plenty to do during the day – like touring the abandoned underground Cincinnati subway, shopping at the Findlay Market or taking a walk on the Purple People Bridge.
Top attraction: Over the Rhine – Named by the Germans who inhabited the area in the 1850's, Over the Rhine is Cincinnati's version of Ohio City, a once rundown section of town that's become revitalized with housing for young professionals and a plethora of bars and restaurants with a homey, local feel. Washington Park serves as an outdoor meeting area. You could throw some chips at the Horseshoe Casino or dine in one of the dozens of ethnic restaurants.
Eat and drink: Skyline Chili for dinner and black raspberry chip ice cream from Graeter's for dessert.
Browns Backer Bars in Cincinnati: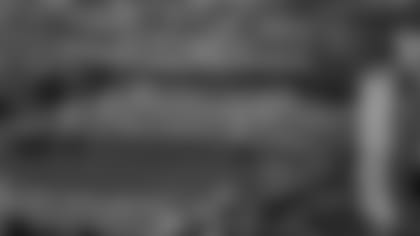 November 15: Week 10 – at Pittsburgh
Why go to Pittsburgh for the Browns-Steelers game: It's the shortest drive on the docket and, given last year's 30-27 thriller at Heinz Field, you might want to get tickets soon. If you've never been to Pittsburgh, you'll be astounded by the 446 bridges that unite the city. Go to the Mount Washington observatory or take a Duquesne Incline train to soak them all in. If history is more your thing, visit the Heinz History Center or the Andy Warhol museum. The strip district is full of local markets with fresh food and cheap, trendy clothing.
Top attraction: South Side – A straight line of bars, restaurants and shops, the streets are generally packed until 2 a.m. on a weekend night with 20-somethings – essentially Pittsburgh's version of Bourbon Street.
Eat and drink: Pierogies for an appetizer and a Primanti Brothers sandwich with coleslaw and fries on top for a late night snack are requirements. Peace, Love and Mini Donuts in the strip district could change your life, too.
Browns Backer bar in Pittsburgh: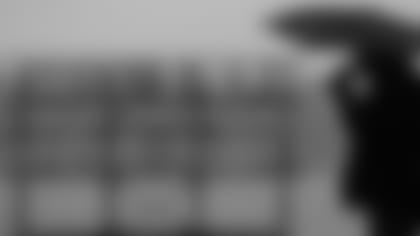 December 15: Week 15 – at Seattle Seahawks
*Why go to Seattle for the Browns-Seahawks game: *Nothing quite compares to the combination of Mother Nature and big city feel Seattle has to offer.  Enjoy the variety of ways you can get around town with plenty of ferries and cyclists. Seattle is the home of coffee, grunge, Microsoft and rain – so experience all of it.
Top attraction: Pike Place Market – It looks like a scene out of the movie, with merchants tossing fish around like footballs and people continuing to flood the waterfront area in Seattle's business district. The fresh brewed coffee and artisan chocolate are unlike anything else you'll find in the country. Local artists are whipping up cheap paintings and you could surprise your significant other with a sparkling array of flowers.
Eat and drink: Dick's is a staple hamburger joint all throughout town and you'll want to experience a smoked salmon appetizer (dip or sandwich), along with a cup of some of the country's best coffee.
Browns Backer bar in Seattle: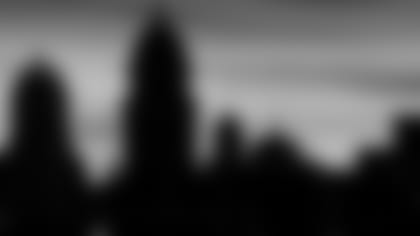 December 27: Week 16 – at Kansas City Chiefs
*Why go to Kansas City for the Browns-Chiefs game: *Two days after Christmas, downtown Kansas City still will be lit up like your grandmother's tree. The Vine Jazz district on 18th street along with the Harry S. Truman Presidential Library remind us Kansas City is a city defined by its rich history. Oh, and this football game could be extremely meaningful – not to mention it'll be an emotional return for wide receiver Dwayne Bowe after his eight seasons with the Chiefs.
Top attraction: Country Club Plaza – It opened in 1923 as America's first-ever outdoor extravagant shopping and dining experiment – and it's worked. The model of The Plaza, as it's known to locals, was copied by several other cities to unite urbanites through concerts and other events. The Plaza might be most well-known for its mosaics, murals and statues.
Eat and drink: KC-style barbecue (cooked slowly over a smoker and covered with a sweet tomato based sauce) is a must, probably more than any other food item on this list. There are more than 10 places that claim to be world famous from everything to brisket, ribs, chicken and pork chops.
Browns Backer bar in Kansas City: