The Cleveland Browns and American Cancer Society Are United in the Fight Against Breast Cancer.
As a First and Ten community partner, here are 10 ways the Browns and the NFL are supporting the American Cancer Society in Cleveland.
give10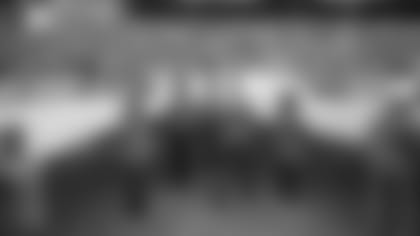 1.       We are Saving Lives from breast cancer thorough A Crucial Catch #NFLpink
2.      During the past three years, we have funded grants to help underserved communities
3.      These grants have provided group education opportunities to women with the greatest risk for breast cancer
4.      Provided screening navigation support and one on one education with a provider
5.      And offered free breast screenings to women in need
6.       We invite Breast Cancer Survivors and their families to celebrate with the Browns
7.      We walk with patients and survivors at Making Strides Against Breast Cancer in Cleveland
8.      Our team supports and encourages the patients in treatment
9.      The Browns wear PINK in October to encourage screenings and ask you to Pledge to get screened, and make sure your friends get screened too. NFL.com/Pink
10.   The Browns volunteer in our community. Join us! #Give10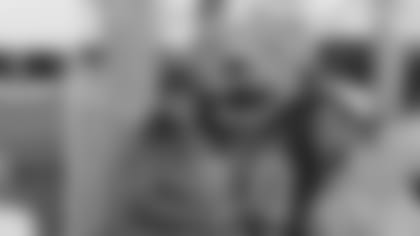 Share your story and photos of how you #give10 with the American Cancer Society – use #give10 and follow @BrownsGiveBack! Give 10 hours,  help your community – make the pledge today!
 American Cancer Society Thanks the NFL and the Cleveland Browns for Commitment to "A Crucial Catch"
In its second "A Crucial Catch Day of Appreciation" on April 15, the American Cancer Society will commemorate its partnership with the National Football League (NFL) and the impact of the "A Crucial Catch" initiative on communities across the nation. The Society will host appreciation day events in ten cities for NFL teams.
Since 2009, the American Cancer Society has teamed up with the NFL, its franchise clubs, players, and the NFL Players Association on "A Crucial Catch," a breast cancer awareness initiative that promotes early detection and the importance of breast cancer screening, and helps to address the unequal burden of cancer in underserved communities. Since 2012, the program has funded 105 Community Health Advocates implementing Nationwide Grants for Empowerment and Equity (CHANGE) community partnerships, which have made more than 200,937 outreach contacts with breast cancer prevention and early detection education and provided 93,698 free or low-cost screenings.
"We deeply appreciate the NFL and the Cleveland Browns for their participation in 'A Crucial Catch' as well as significant investments in a number of American Cancer Society sponsored programs and services," said Alexandra Houser Vukoder with the American Cancer Society. "During the past four years, 'A Crucial Catch' has funded the Society's CHANGE grants in underserved communities nationwide in partnership with local primary care health centers and hospital systems."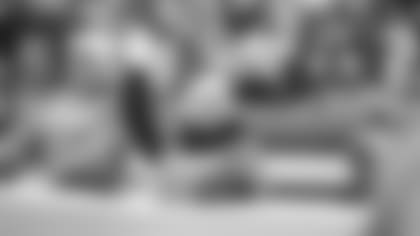 About the American Cancer Society
The American Cancer Society is a global grassroots force of 2.5 million volunteers saving lives and fighting for every birthday threatened by every cancer in every community. As the largest voluntary health organization, the Society's efforts have contributed to a 22 percent decline in cancer death rates in the US during the past two decades, and a 50 percent drop in smoking rates. Thanks in part to our progress nearly 14.5 million Americans who have had cancer and countless more who have avoided it will celebrate more birthdays this year. We're determined to finish the fight against cancer. As the nation's largest private, not-for-profit investor in cancer research, we're finding cures and ensuring people facing cancer have the help they need and continuing the fight for access to quality health care, lifesaving screenings, clean air, and more. For more information, to get help, or to join the fight, visit cancer.org or call us anytime, day or night, at 1-800-227-2345.