The Browns have added seven players to their practice squad, and still have three open spots.
---
Linebacker Justin Staples
Info: 6-foot-4, 245 pounds. Second season on the Browns practice squad. Illinois alum.
Strengths: Long, has moves as an outside pass rusher, can slide into coverage.
Fun fact: Staples grew up in Berea, OH.
Synopsis: Staples was waived three different times by the Browns in 2013, before sticking on as a reserve/future free agent at the end of last season. Staples proved to the new coaching staff he has raw ability to potentially become a rotational piece in the pass rushing puzzle. If there's an injury on defense, Staples could be the first guy called up. The speedy linebacker can be counted on in special teams.
Info: 6-foot-2, 236 pounds. One of the last players cut by the Bills in August of 2013. Undrafted from Howard.
Strengths: Athletic, instinctual in the run game, potential as a reserve inside linebacker.
Fun fact: Has the record for tackles for a loss in the FCS (83)
Synopsis: On August 5th, during the dead heat of training camp, the Browns signed four players. Three of them were waived rather quickly, but Pough stuck on. At the moment, the Browns are lighter at inside linebacker than they are at any other position on defense. Cleveland clearly saw something in the short amount of time they've had with Pough to give him a shot.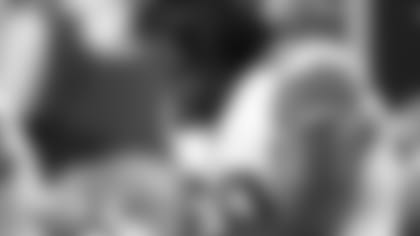 Defensive lineman Jacobbi McDaniel
Info: 6-foot, 293 pounds. Undrafted rookie from Florida State.
Strengths: Quick off the snap, occupies gaps in the run game, ability to chase ball carriers down field.
Fun fact: Was drafted by the Milwaukee Brewers in the 33rd round of the 2009 MLB Draft.
Synopsis: McDaniel fought through various injuries at Florida State to become an integral reserve on one of the country's most athletic front sevens. McDaniel also flashed during the Browns' scrimmage in Akron, alertly picking off a pass and returning it for a touchdown. The Cleveland coaching staff envisions McDaniel mostly playing nose tackle. From what showed in training camp and the preseason, McDaniel is capable of playing on the 53-man roster if his name is called.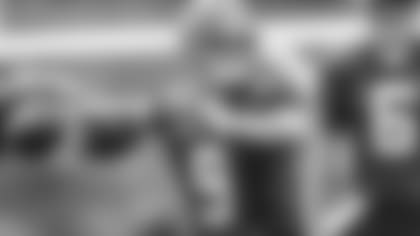 Info: 6-foot-1, 210 pounds. Undrafted rookie from South Carolina.
Strengths: Clutch, creative playmaker, obsessed with the sport football.
Fun fact: Never lost a home game at South Carolina (17-0).
Synopsis: Shaw's body of work since May and rapid improvement from the pocket are just two of the reasons the Browns wanted to keep the undrafted rookie. Another: Shaw's athletic enough to accurately simulate quarterbacks like Jake Locker, Andrew Luck, E.J. Manual and Cam Newton – all on the Browns regular season schedule – in practice. Plus, having another rookie alongside Duke Johnson Jr. in the classroom will help contribute to the pairs growth as professionals.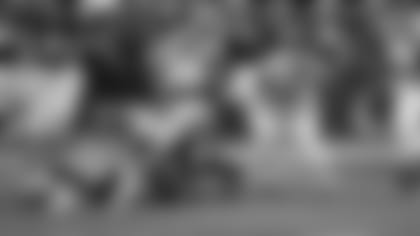 Tight End Emmanuel Ogbuehi
Info: 6-foot-2, 240 pounds. First season in the NFL. Had small stints with the Redskins and Dolphins in 2013 in the offseason. Georgia State alum.
Strengths: Versatility, different than other Browns tight ends.
Fun fact: His father played for the Nigeria national soccer team
Synopsis: Fellow tight ends Gary Barnidge and Jim Dray are block-first, catch-second tight ends. So it makes sense for the Browns to stash away Ogbuehi, a chiseled athlete with rock solid hands. Picked up in June by Cleveland, Ogbuehi caught Connor Shaw's Hail Mary pass on Monday Night Football against the Redskins, and has shown growth in his blocking skills since his arrival.
Offensive lineman James Brown
Info: 6-foot-4, 306 pounds, spent two seasons with the Chicago Bears. Troy alum.
Strengths: Has real game experience, can pancake defensive linemen with his strength.
Fun fact: Won the 2005 Mississippi state high school weightlifting championship in 2005.
Synopsis: Brown is entering his third NFL season. He spent the past two seasons with the Bears and has appeared in five games.
Offensive lineman Patrick Lewis
Info: 6-foot-1, 311 pounds.
Strengths: Can play both guard and center, uses his hands well.
Fun fact: First Team All-State Louisiana as a senior offensive lineman.
Synopsis: Lewis spent 11 weeks on the Browns' active roster last season. He dressed but did not play in three games and was inactive for eight more. He also spent three weeks on the club's practice squad before being signed to Jacksonville's active roster.