Name:Ella Campbell-Becker  Hometown:Bethlehem, PA
How they give back:
Ella is only nine years old and she has already donated countless hours over the last three years to #give10 and help her community and the world. In kindergarten she began selling her art for donations to help drill wells in Africa. Teaming up with charity water to end the global water crisis, Ella has raised more than $3000—a dollar at a time—selling her crafts at festivals, restaurants and local parks. She also helps buy groceries, cook and serve dinners at the local homeless shelter. In January, she organized a group of 10 local kids into a service group (Little Leopards for Change) through Facebook. The group has held food drives and bake sales to raise money for children in need. Specifically, the money provided more than 3100 breakfasts to school children in impoverished areas of the country. Their next planned activity is simply cheering on the players at a local Miracle League softball game (a league for players of all abilities). Ella is a hard worker and a loyal Browns fan who supports her team even in Eagles territory. Wow, Ella! You are such an inspiration to Browns fans across the world! Your commitment to #give10 has not gone unnoticed. We appreciate you!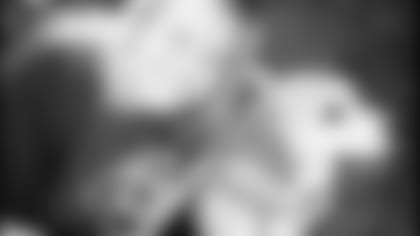 Name:Lori CaszattHometown:Mentor, OH
How they give back:
Lori is a season ticket holder who is committed to #give10 by focusing on animal welfare. As a board member of the Lake Humane Society, she volunteers her time to make sure each and every animal from the shelter ends up in a loving home. Their organization is dedicated to saving the lives of animals and finding them safe forever homes in Lake County, Ohio. In addition to being on the board, she also volunteers at events to raise money. The staff and volunteers at the shelter truly care about the pets that come through their door on a daily basis and are working for the best possible end result. Lori and her dog Bentley raised $705 for the Lake Humane Society Mutt Strut last weekend and shared it with us on Twitter using #give10. Thanks for sharing Lori! It's great that you can #give10 for a cause you are truly passionate about and improve the quality of life for those in your community. 
Name:Kristin Gardner & Cuyahoga County Division of Children and Family ServicesHometown:Cleveland, OH
How they give back:
Kristin and her team have been working diligently all summer to stuff and distribute backpacks full of school supplies to children in their program. Some students are just starting school, others are almost finished, but are waiting to be adopted. Each child who received a backpack was overjoyed to get a brand new backpack with school supplies. Nearly 500 students in need were supported with backpacks. This was the first year of "Fill Their Bags" was successful because of the volunteers who were there to #give10 and help the children in their community. They pride themselves in giving more than they take to protect and serve the children of Cuyahoga County. Thanks for sharing Kristin, we are happy to hear that the kids are prepared for another school year #give10!* *
Name:Grady MalachowskiHow they give back:
Grady Malachowski is passionate about youth development and making kids smile, so this is how he chooses to #give10. Because he is a big football fan himself, Grady likes to share the joy of the sport with kids around the area. He takes football and baseball cards to children who are currently being treated for some form of illness and could use a pick-me-up. When he passes the cards out to the patients he not only feels good about himself but he is also making his community a better place. Thanks for sharing your story on Twitter Grady! It's great to hear new and unique ways to #give10 to inspire others.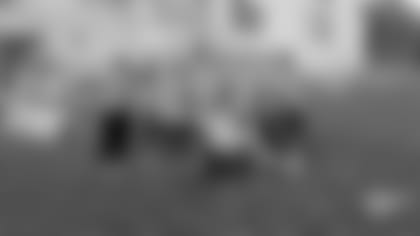 Name:Cleveland Browns Leadership GroupHometown:Berea, OHHow they give back:
Leaders of the Cleveland Browns staff were able to #give10 Monday by conducting a local competition of the oldest standing NFL youth football initiative—Punt, Pass and Kick. Nearly 60 kids from Berea and Brookpark competed in punting, passing and kicking contests. Notable leaders such as General Manager Ray Farmer and President Alec Scheiner were out on the practice fields measuring the personal bests of each participant. Volunteers are crucial to the execution of the Punt, Pass and Kick program and the Browns continue to show their commitment to community through First and Ten, with these leaders at the forefront. Thanks for choosing to #give10 this week and help the kids in your community stay active! Want to learn more about Punt Pass and Kick? Visit the website for a competition near you.* *
Are you signed up to #give10? Share how you are helping the community and pledge to be part of First and Ten on ClevelandBrowns.com/community. All you have to do is give 10 hours, help your community. We want to hear your stories so follow @BrownsGiveBack on Twitter and Instagram for the latest community updates and be sure to use #give10.