Name:Jeni CoyneHometown:Lakewood, OH
How they give back: Jeni volunteers for nearly 10 - 20 hours a month at the Lakewood Community Services Center (LCSC) to #give10. The Lakewood Community Services Center, with its partners, serves the community by providing basic need assistance and personalized resource and referral services. Helping families in their community this group has made significant strides toward improving the climate of their neighborhood. The changes that they make today will be substantial and affect more generation than one. LCSC is on a mission to make a difference and build up the people in their area. They just want to empower each individual to move toward greater self-sufficiency. The programming you all are doing sounds phenomenal Jeni! We are sure your community appreciates how you #give10 and support them.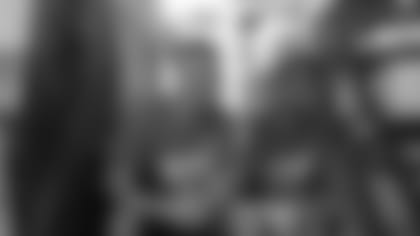 Name:Jeff MartinelliHometown:Strongsville, OHHow they give back: Jeff is a second career teacher who chooses to #give10 by focusing on youth development. After working in the business world for 8 years, he wanted something more and wanted to do more with his life. He loves working with young people as they are so full of energy. He went back to school and got his Health and Physical Education license. He did this in order to make an impact on our youth and help fight childhood obesity. He has signed up his classes to take the pledge to #give10, make themselves and their communities better. In association with this, the school is also a part of the NFL Play60 challenge. What he enjoys most about the NFL Play 60 program is that it is not about being an athlete. It promotes physical activity and helps educate the youth. It teaches the importance of staying active for a lifetime. Mr. Martinelli always explains to his students that Physical Education is not about athletics, it is about learning new things that will teach you how to make good decisions and stay healthy for the rest of their lives. Awesome Jeff, Keep motivating your class and promoting an active lifestyle! #give10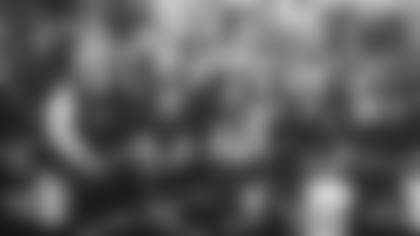 Name:Megan ByersHometown:Chesterland, OH
How they give back: At the Cleveland Browns High School Game of the Week, our team looks for students, staff and players who are choosing to #give10 and help their communities. On the Chesterland Lions sideline Megan Byers on the cheer team shared her story. She gives 15-20 hours of her time back to the community by cheering for the youth teams out in her area. They give cheer and goodwill to those who support the school and they act as role models for the younger girls and boys who are coming up in grades below. This sounds pretty cool Megan! It's great that you're taking the initiative to be more than just a member on the cheer squad, but a leader in your community. #give10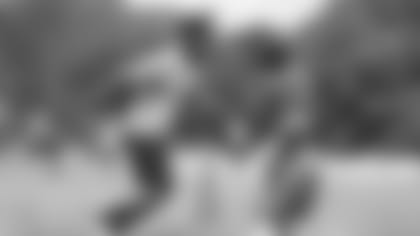 Name:Johnson BademosiHometown: *Silver Spring, MD
*How they give back: The Cleveland Browns' Defensive Back* *Johnson Bademosi has been setting the tone as a positive role model in the Cleveland community. By volunteering his time to #give10 in various ways, this season alone, Johnson is being honored as the First and Ten Dawg of the Week! He continually gives back to make an impact with today's youth. He is an active supporter of the Capital Partners for education, a non-profit that helps low-income teens in the Washington, D.C., area graduate from high school by providing mentoring, workshops and community service experience to students. From surprising youth football players at practice, volunteering at The Centers for Families and Children or making trips to UH to visit children who are fighting against cancer Johnson is committed to the community. He also embodies the mission of the Browns First and Ten movement by volunteering for numerous community opportunities in the Cleveland area, including Browns Play 60 clinics, school visits and supporting the Greater Cleveland Food Bank and Boys & Girls Clubs. We are proud of all you have done Johnson!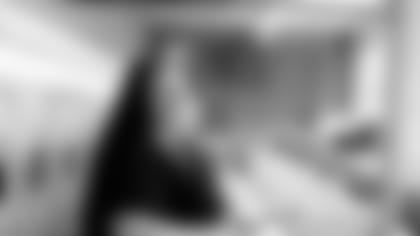 Name:Chiquita NashHometown:Washington Court House, OH
How they give back: Chiquita is a contributing member to the Well at Sunnyside. The Well is a non-profit that helps the poor and distressed by supplying things they need. The volunteers at the well do various acts of goodwill to #give10. They operate a Free Store, which provides groceries, hygiene and normal household goods that families need on a consistent basis. They also have a program called loads of love where they help people in need by supplying the quarters, dryer sheets and laundry soap so they can have clean clothes. Systems exist for those looking for resources such as free tax preparation and budgeting classes too. The last part of their impact involves community meals and a food pantry. Many are fed including children through the cafe summer lunch program. It is amazing what you all have done to help others! This is such an abundant way for you all to #give10. Thanks for sharing, this is sure to inspire others to get out in their neighborhoods and do the same.