Name:Tim Yarian and Greg BloomfieldHometown:North Olmsted, OH
How they give back: At the Cleveland Browns High School game of the week we are always looking for parents, student and staff who #give10. This week Tim and Greg shared their story of how they volunteer with the North Olmsted Booster club to #give10. They work during fall sports because their kids play all winter. At high school game of the week, they said most parents are involved and very committed to the success of the program. They said they take pride in supporting the kids, while they are engaged—in safe programs that keep them active and healthy. The dads have been volunteering for as long as their kids have been in high school. They enjoy it. Both Yarian and Bloomfield volunteer for all Fall-sport home games, selling raffle tickets and programs to help generate funds to support the growth of the Eagles' athletic department. This past week at the game against North Ridgeville, the 50/50 raffle raised more than $300 for the booster club due the consistent effort of the parents like Tim and Greg. Both men are proud fathers of members of the Lady Eagles basketball team.  Fantastic guys! If you volunteer like Tim and Greg, be sure to share your stories and photos on Twitter and Instagram using #give10 or right here on our website.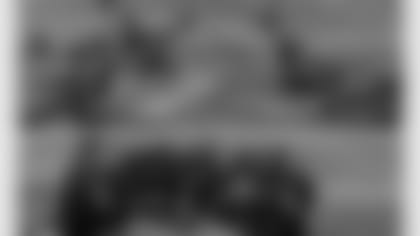 Name:Amy Klotz Hometown:Elyria, Ohio
How they give back: Amy is the President of a youth football organization here in Ohio. As president, Amy tries to find ways for her and her group to #give10 and help her community. This month she decided her teams would celebrate breast cancer awareness month. They are giving back by raising money for the local cancer center.  Amy had an artist from Sin Studio Tattoo come to the field to paint pink ribbons on the grass for Breast Cancer Awareness Month. The boys even wore pink socks and pink eye black at the game on the first Saturday of the month. They will continue to wear pink for all games played in the month of October to raise awareness. They also are brainstorming ways to raise funds for the center. One way was getting the grandparents involved by making pink ribbon cookies for the concession stand and selling pink ribbon awareness bracelets. They are definitely making a difference by donating all of the proceeds going to the local cancer center.  Wow Amy, thanks for taking the pledge and signing up your group to #give10! Next month, they can all rock their official Browns #give10 wristbands. Thanks for sharing and keep up the good work.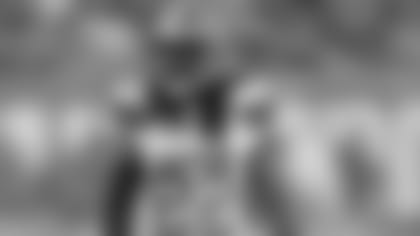 Name:Tramon WilliamsHometown:Houma, LA
How they give back: Each week, Cleveland Browns First and Ten recognizes one player on the team as the Dawg of the Week. This week that award goes to Tramon Williams. Tramon is active in his community by dedicating his efforts to support Breast Cancer Awareness. He chooses to #give10 in this way because it is a cause near and dear to his family. His Foundation *38 Reasons *focuses on supporting this cause of raising awareness and helping to prevent and detect breast cancer. 38 Reasons Foundation is a proud sponsor of the Cleveland Making Strides Against Breast Cancer Walk on October 11th at the Cleveland Metroparks Zoo. Tramon also utilizes a game day initiative for each interception and pass deflection to raise additional funds for the cause all season long. Through his commitment, Tramon is able to help support the American Cancer Society. Way to go Tramon!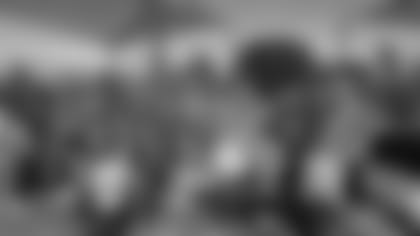 Name:Josh JeffiHometown:Strongsville, OH
How they give back: We encourage all of our Browns Backers to get involved in their communities and #give10. This month the Strongsville Browns Backers participated in Strongsville Kicks-It. This was a charity kickball tournament to benefit Pediatric Cancer research. They hosted 30 teams with more than 500 registered participants of all ages! They started out with an initial goal to raise $10,000 but ended up surpassing and almost doubling that amount with a grand total of more than $17,000. The Strongsville Backers ranked fifth out of 30 teams by raising nearly $600. Their group was committed to this cause and found many different outlets in which to raise funds. One method that reaped success was game day 50/50 raffles as well as individual fundraising. Even though they lost the first game of the tournament they had a blast that day because it was all for such a worthy cause. The Strongsville Backers shared their story and photo on Twitter using the #give10. Thanks so much Josh and kudos! That's a great way to #give10 for a great cause.
Name:Rae AlexanderHometown:Strongsville, OH
How they give back: Rae will be hosting a kids one-mile fun run on Sunday, October 11 to #give10. She likes to give back in a way that promotes healthy lifestyles. Rae's school was also involved in the Play60 challenge which began early this month. Play60 is an NFL-wide initiative that supports and encourages active play for kids and their families for at least 60 minutes a day. Her family and other volunteers are working at the race for registration, course marshals, finish line timers and recorders, awards, and more. They have already put in several hours measuring and marking the course. Rae has also put in additional time distributing race numbers and organizing awards and registration. She has hosted this race for more than fifteen years and loves every minute of it. Rae, It's awesome that you and your family #give10 in this way to support all the young racers.
Are you signed up to #give10? Share how you are helping the community and pledge to be part of First and Ten on ClevelandBrowns.com/community. All you have to do is give 10 hours, help your community. We want to hear your stories so follow @BrownsGiveBack on Twitter and Instagram for the latest community updates and be sure to use #give10.