Name:Christina GreenHometown:Cleveland, OH
How they give back: Christina is a volunteer basketball and baseball coach, she likes to #give10 while spending time with her son. Her son, who is a three-sport athlete plays football, baseball, and basketball. She attends every single one of the practices, games and tournaments that the team has. This includes each weekday and games on Sundays. In the offseason for baseball the team also practices twice a week to keep the team active and routine. The dedication to the development of youth and their health and wellness is exactly what the community needs! Thanks for sharing Christina, You go girl!
Name:Sonya PatelHometown:Solon, OH
How they give back: Sonya is also committed to #give10 by focusing on health and wellness initiatives. She has begun ZENworks Yoga, a nonprofit based in Cleveland that promotes change and growth in a child's life. She teaches skills based on the practice of yoga. The mission is to provide access to yoga and wellness programming for children and families in under-resourced schools and community organizations. In just 2 short years, ZENworks Yoga has reached nearly 2,000 students in over 65 programs, in and around Cleveland, East Cleveland and the near west side! Sonya works with several of the Cleveland Metropolitan School District Schools as well as the Centers for Families and Children Early Learning Centers.  That's awesome Sonya, what a creative way to #give10.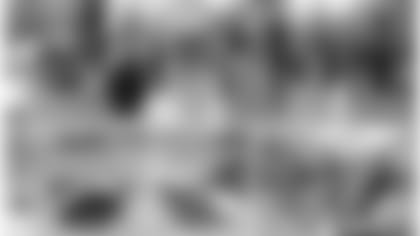 Name:Margaret BuzasHometown:Cleveland, OH
How they give back: Margaret has volunteered for more than 10 years all around the Cleveland area. She finds joy when she can #give10 and help better the communities in Cleveland. She has worked with a variety of Cleveland causes, nonprofits, etc. It is important to incorporate this civic activity into her daily lifestyle. It has become second nature for Margaret and she has found it hard to not volunteer. This is such a great characteristic to have Margaret, Keep it up!
Name:Maria Mastrandrea
Hometown:Cleveland, OH
How they give back: Maria is a volunteer mentor. She volunteers with the Cleveland Metropolitan School District to #give10. There is a program that she is involved in called Tru2U, which allows her to pair up with a student to help their educational, social and all around development.  The age she focuses on is 8th graders. They work with the students each month for a couple of hours. The program came about to make the high school transition for students much smoother. They also get the students ready for professional life in the future. The assimilation process from middle school to higher education is an extremely important. Outstanding! We are sure that the students are appreciative of you and how you #give10!
Name:Ashley BellHometown:Mentor, OH
How they give back: Ashley Bell has always loved the water. She spent most of her childhood in the pool, and because of her passion to swim this is how she chooses to #give10. She swam year-round from the time she was six until she was 20 years old. To give back to her community, she usually volunteers at an annual swimming event. These events are large NCAA tournaments hosted by the Greater Cleveland Sports Commission. This year Ashley also volunteered at the US Masters Swimming event. Wow, this sounds so fun! What a great way to turn something you love into a way you can #give10. Just Keep Swimming!
Are you signed up to #give10? Share how you are helping the community and pledge to be part of First and Ten on ClevelandBrowns.com/community. All you have to do is give 10 hours, help your community. We want to hear your stories so follow @BrownsGiveBack on Twitter and Instagram for the latest community updates and be sure to use #give10.