Browns helping lead the way with Play 60
The Cleveland Browns are involved in dozens upon dozens of aspects in the community. Recognizing the military and improving schools have been imperative focuses for the team for many, many years.
But the organization's commitment to Play 60, the NFL's youth health and fitness campaign, has gone above and beyond the expectation.
It started early in 2014, when the Browns hosted a Play 60 Special Olympics Football Festival. Held in the Browns' field house, the kids got to feel like actual NFL players while participating in drills and learning the fundamentals of the sport. The event was so important, both head coach Mike Pettine and starting quarterback made sure they were in attendance. Defensive lineman John Hughes also served as an instructor for the eager kids.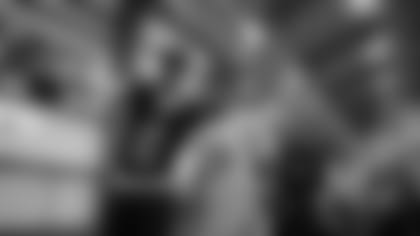 Play 60 continued on in during the summer months in Cleveland. http://www.clevelandbrowns.com/news/article-1/Sean-Payton-When-Brian-Hoyer-plays-the-Browns-play-well/8054156b-1961-40c1-b31e-eba6acf19e15 their new crop of rookies, one of the first things the players do is meet with staffers from the Browns' community relations group. Players are taught about which charities the Browns are most involved in and how important their role can be as role models. The entire rookie class wanted to make sure the Cleveland community felt their impact as soon as they could.
In June, Justin Gilbert, Duke Johnson Jr., Chris Kirksey, Terrance West, Pierre Desir, Connor Shaw, Taylor Gabriel, Jacobbi McDaniel and Calvin Barnett took the field at FirstEnergy Stadium for the first time. Maybe it wasn't for a game, but the players were playing football. Quarterbacks Manziel and Shaw threw deep passes for the giddy kids. Gilbert and Desir taught young defensive players the right technique in guarding fast receivers.
More importantly, they were interacting with the youth of Northeast Ohio – smiling, laughing and imparting life lessons on making a commitment to athletics. Bonding with NFL players and learning the importance of getting outside and exercising as opposed to playing with electronics is a proactive way to tackle the obesity problem in America.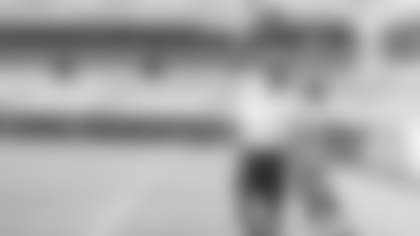 Browns linebacker Chris Kirksey knows how impactful he and his teammates can be in Cleveland if they commit to making a difference.
"I remember my mom getting me an autograph of Keyshawn Johnson when I was a kid," said Kirksey. "I was in awe, and that was just an autograph. I can't imagine how special these kids feel to get to interactive with us as NFL players. It really is a special feeling."
To date, the NFL has dedicated over $200 million to youth health and wellness through NFL PLAY 60.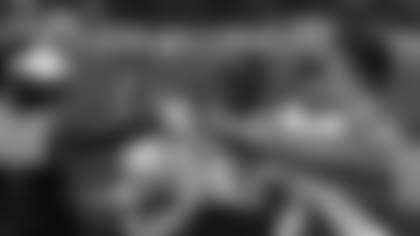 The Browns partner with the American Heart Association for Fall and Spring Play 60 Challenges, offering unique incentives to encourage active lifestyles. This past season, over 11.1 million minutes of physical activity were logged by 4,000 students in 27 different schools in Northeast Ohio.
The Cleveland Browns are helping lead the way in keeping our youth healthy and their commitment will only continue to grow.