The Browns in 2021 are introducing Express Access powered by Wicket to provide fans with a quick and easy way to enter FirstEnergy Stadium.
Wicket's facial authentication technology and computer vision analytics provide participating fans with a touchless, quick and more convenient experience as they enter the stadium. It's the latest initiative through the Browns' Responsible Restart Plan, which was enacted in the wake of the COVID-19 pandemic and will remain in place to provide fans with the safest and best possible experience when they attend Browns games at FirstEnergy Stadium.
We're always searching for innovative ways to benefit our fans and make the gameday experience at FirstEnergy Stadium the best it can be. Express Access ticketing will give fans the opportunity for a quicker, safer and more convenient way to beat the lines and get inside the stadium. Brandon Covert, Vice President, Information Technology, Haslam Sports Group
Searching for ways to enhance the gameday experience for the best fans in sports, the Browns partnered with Wicket ahead of the 2020 season and tested out the technology's ability to correctly identify ticket holders and get them into the stadium in a streamlined fashion. A small group of Browns Season Ticket Members participated in the program and quickly found the experience to be smooth and efficient, as they were able to keep their phones in their pockets and enter the stadium faster than those using traditional methods.
Now, with a full FirstEnergy Stadium expected for all of the team's home games in 2021, fans who opt into Express Access will experience a quicker entry through exclusive lines. They'll also be ready for future benefits, which will incorporate Wicket technology into concessions and other VIP experiences.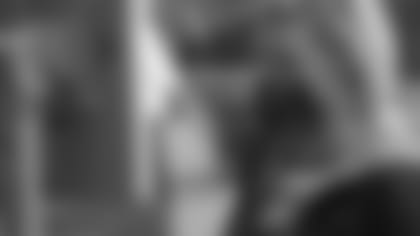 "As sports fans, we all have high expectations when attending live events. And as a technology company, we are always looking for forward-thinking partners who share similar views towards innovation," said Glenn Borgmann, Wicket's Executive Vice President. "The Browns have been finding new ways to enhance the fan experience through technology. This approach aligned with the vision we have at Wicket, where we're pioneering new ways to leverage biometrics, facial authentication and computer vision."
Express Access is a 100 percent voluntary opt-in program. To enroll, fans simply need to log in to their ticketing account, upload a selfie and plan to enter through one of the Express Access gate locations at FirstEnergy Stadium.
The Cleveland Browns have pledged to protect fans' data and photos and will not share or sell data related to this program with any third parties. All data is encrypted and protected in a secure location and no photos are stored on the entry devices. In the event a device is lost or stolen, the fan's information is protected and safe. Those who enroll in the program have the ability to opt-out at any time.