Five-question Tuesday with Week 5 — already?! — on the horizon.
The Browns will have an entertaining season as the schedule is much tougher than last year. Can they keep things going in Los Angeles against a potent offense led by quarterback Justin Herbert? — Rob M., Charleston, West Virginia
You're onto something with that schedule, especially when you consider the Browns' extra game via the expanded 17-game slate is against the NFL's last remaining undefeated team (Arizona). That's a problem for Week 6, though. For now, we're talking about Week 5 and a Chargers team that looks to have things cooking under first-year coach Brandon Staley.
It starts on offense, where Herbert appears to be even better than he was as the NFL's Offensive Rookie of the Year in 2020. The stats are good and they still don't do his performance justice. The Chargers are sixth in the NFL in passing offense and rank in the top half of the league rushing the ball. Veteran WR Keenan Allen continues to be a tough cover while Mike Williams is producing at his highest level since entering the league a few years back. Most importantly for the Chargers, their offensive line is much better thanks to the offseason signing of C Corey Linsley and first-round selection of LT Rashawn Slater.
Defensively, the Chargers have two bona fide stars in DE Joey Bosa and S Derwin James. Both players have battled injuries throughout their careers, but they're both healthy now and have served as a big reason why Los Angeles ranks ninth in total defense and seventh in points allowed per game.
The Browns are 3-1 just like the Chargers and winners of three straight. They've done it with a lot of defense and a ground-controlling, clock-running offense that leads the league in rushing yards and rushing touchdowns. Simply put this is one of the highest-profile matchups in the NFL heading into Week 5 because both of these teams look like they'll be playing football well into January.
What are the Chargers weaknesses? Will Myles Garrett be able to get a Chicago-like game? — Joe A., Loxahatchee, Florida
The Chargers don't have many — they're 3-1, after all — but they've struggled a bit against the run. Even after allowing just 48 rushing yards to the Raiders on Monday, the Chargers are 29th in the NFL in rush defense. In their first three games, the Chargers allowed 170 rushing yards per game. That's fairly close to the Browns' league-leading 177 rushing yards per game.
The Chargers also struggled a bit in the red zone at the start of the season, going 2-of-6 in a season-opening win at Washington and 1-of-4 in their Week 2 loss to the Cowboys. The Browns defense has faced just two red zone situations in the last two weeks, but this could be an area where it could really help the offense by limiting the Chargers to 3's instead of 7's.
As far as Garrett goes, what happened against the Bears is a tall ask on a weekly basis. That said, Garrett was still really, really good Sunday in Minnesota. Though he finished with just 0.5 sacks, his effect on the game was invaluable.
Why doesn't special teams do some trick plays like Reggie Hodges did? I love that play! — Judy C., Chugwater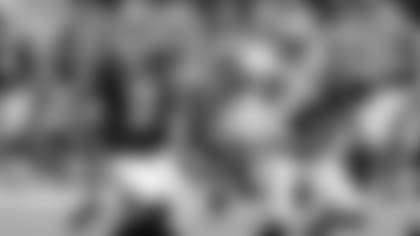 Hodges' 68-yard run in the Browns' 2010 upset over the defending Super Bowl champion Saints remains the longest rush by a punter in NFL history. What a moment.
As far as this year's special teams unit running a trick play or two, it's all about time, place and opportunity.
When do you think Hunt and Chubb will play in the backfield together? I think that would be a nightmare for a defensive coordinator — Tony D., Chicago
This question has come up a lot over the past couple of years, and it came up again in the buildup to the 2021 season. Through four games, it's become fairly clear the Browns are more than content with their current usage of the talented running backs, and it's pretty hard to make any kind of argument against it. 
Cleveland leads the league in rushing yards, rushing first downs and rushes of 10+ yards. Chubb is second in the NFL with 363 rushing yards despite having 44 fewer carries than Derrick Henry, who leads the league. Hunt is 17th with 234 while leading the Browns with 121 receiving yards. Most importantly, Chubb and Hunt simply look fresher than their competition, especially in the fourth quarter, thanks to a workload that puts them on the field respectively for roughly half of the snaps in a given game.
"We know what we are capable of doing running the football," Hunt said recently. "We just have to come out there and make it happen when the team needs us." 
Are we in a better position defensively to slow down the offense production of tight ends in the league? We have struggled with this and have been gouged on third down time and time again. — Joe J., Corry
It helps to not have to face Travis Kelce every week, but the Browns have made significant improvements against tight ends in their last three games. Kelce, of course, had a very big game Week 1, catching six passes for 76 yards and two touchdowns. He does that against everybody, and has since posted two 100-yard performances. In the three games since, the Browns have allowed a combined six catches for 45 yards and no touchdowns to opposing tight ends. That includes four catches for a paltry 18 yards by Minnesota's Tyler Conklin, who was coming off a Week 3 performance in which he caught seven passes for 70 yards and a touchdown. Per ESPN, the Browns are the ninth-stingiest defense against tight ends.
We'll see if the trend holds this week when the Browns face veteran Jared Cook, who had six catches for 70 yards and a touchdown in Monday's win over the Raiders. The Browns added speed and talent to two positions — linebacker and safety — that do a lot of heavy lifting against tight ends, and it appears teams aren't getting as many easy yards across the middle to their biggest targets as they have in the past.