Harvard outside linebacker Zack Hodges is a double major in government and philosophy. One of his classes was called Moral Dilemmas. It's not a rarity to find Hodges burning the midnight oil at the library writing papers well past 3 a.m.
After consulting with some people close to him, Hodges decided to take off the semester from school to focus on launching a successful NFL career. The 6-foot-3, 235-pounder could be a hidden gem in the later rounds.
Cleveland Browns defensive lineman Desmond Bryant happens to be one of those advisors. Like Hodges, Bryant also spent his college career at Harvard. Bryant and Hodges share mutual friends. It wasn't much of a message Bryant passed along to Hodges, but more so encouragement.
Bryant knows how stressful the few months leading up to the draft can be and wanted Hodges to know to never lose focus of his dream.
"Just to work hard, compete and keep grinding," Hodges said of what Bryant told him.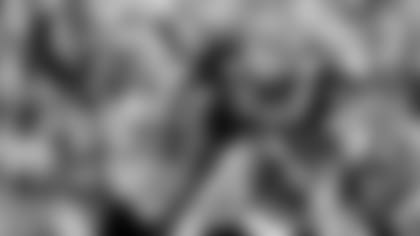 Towson pass rusher Ryan Delaire piled up 11 sacks and 14.5 tackles for a loss last season. The small FCS school near Baltimore was put into the national spotlight over the last few seasons thanks to current Browns running back Terrance West. His 2,509 rushing yards and 41 touchdowns led Towson all the way to the FCS title game.
West came back to talk to the Towson football team about life in the NFL. Delaire was struck by West's chat and the two exchange text messages now and then. 
"He told me to just stay confident in yourself throughout the whole process," Delaire said of the advice.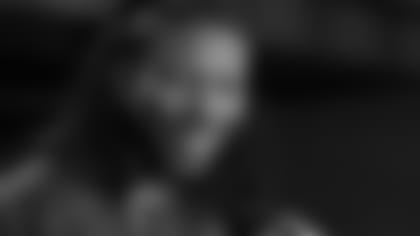 A player that's been linked to Browns' 19th overall selection is Kentucky linebacker Bud Dupree. The strapping 269-pound pass rusher was originally recruited by Joker Phillips – the former Wildcats head coach who is now Cleveland's wide receivers coach.
Kentucky parted ways with Phillips shortly after Dupree arrived in Lexington, but that didn't stop the coach from communicating with him. Phillips was hired by the Browns in part because of the relationships he's able to build with individual players, and he struck a chord with Dupree.
"Coach Phillips is a great coach and a great guy," Dupree said. "He tells me to keep grinding hard, just work and just make sure I stay humble."
Derrick Lott's never spoken to Buster Skrine, but his adoration of Cleveland's cornerback is strong. Not many pro prospects come out of Chattanooga, so the defensive lineman inquired about Skrine's legacy with his coaches and teammates. 
"I heard very amazing things about him," Lott said. "I got a recap on his situation and what he had going on. I heard he was a phenomenal athlete.
"Oh yeah, he motivates me. Believe it or not, Buster is from where I'm from in Georgia. He played in the same 5-A class." 
Like all other professions, it's about who you know. It clearly helps to know NFL players and coaches who have been through the NFL combine and pre-draft process of reaching the league. And on Friday at Indianapolis, we found out members of the Browns have been more than willing to extend a helping hand to incoming rookies.
This article is part of the Road to the Draft series, driven by Liberty Ford.
Now's your chance! University Hospitals wants to send you and a friend to the 2015 NFL Draft! Enter for a chance to win >> bit.ly/1LrLV6e