The 2016 Browns NFL PLAY 60 Spring Challenge is now complete. Students from schools throughout Ohio have showcased dedication to making themselves better on a daily basis. For six weeks straight, they chose to get active for at least 60 minutes a day. The goal of the program is to allow schools to create an environment that is conducive for physical activity. Two students from the Top Class at Central Middle School recorded the most active individual minutes. They pushed themselves and logged how they were making a commitment to fitness. Congratulations to Jordan and Jocelyn on a great accomplishment of being recognized as the 2016 Browns Play60 Challenge Top Students. Continue to lead and be active before, during and after school.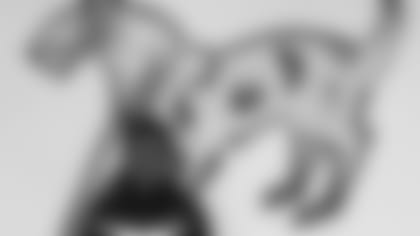 Jordan, a 6th Grade Student at Central Middle School has been physically active throughout the school year. He participates in gym class while also doing a lot of activities outside of school.  Playing with his friends outdoors and finding things to do to keep his body moving. His favorite thing to do among all of the ways he gets involved is play basketball.  Jordan has played travel basketball and has been on a team ever since he could dribble. This Spring between doing things at school and basketball practices, games and tournaments, he was able to rack up the minutes. This has definitely helped him shine and log a lot of minutes during the semester. Jordan is looking to expand his abilities and begin playing football in the coming year for Central Middle School.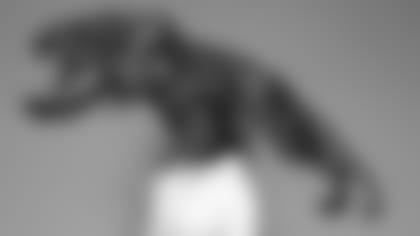 Jocelyn, a 7th grade student in Mr. John Yuha's class at Central Middle School has also been very active this school year. She has been involved with basketball, track and volleyball with Central Middle School participating in after-school practices as well as games and competitions. Jocelyn also is part of a competitive travel volleyball team that plays in various tournaments around Ohio, across multiple states and internationally as well. Last year her team played in Italy. She is a standout student in physical education, always choosing to better herself and keep moving. Jocelyn knows how important it is to PLAY 60 and stay active, her teacher says it's an amazing sight to see. Progressing on each new fitness test taken, the determination and focus to reach her goals is outstanding.
Would you and your school be interested in joining the PLAY 60 Challenge? Be sure to visit our website for more information on how you and your students can find creative ways to get active for at least 60 minutes a day.
About PLAY60: The Browns PLAY 60 movement, contributing to the NFL's nationwide initiative to promote youth health and wellness by getting active at least 60 minutes each day, is in association with University Hospitals and American Dairy Association Mideast and Fuel Up to Play 60. The Browns actively bring PLAY 60 to the local community throughout the year to ensure kids and families are learning about and taking steps toward a healthy lifestyle.