The first night of the 2017 NFL Draft saw three teams — Chicago, Kansas City and Houston — move up in search of quarterbacks.
The Browns, who landed three first-round picks on Thursday, would not become the fourth despite a longstanding need to address the position.
Executive vice president of football operations Sashi Brown outlined why that was the case.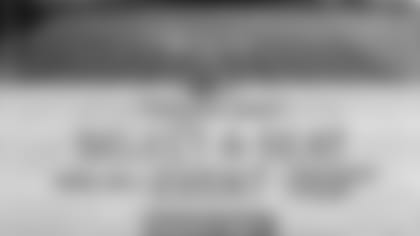 ](http://www.clevelandbrowns.com/news/article-landing/Browns-to-host-Select-A-Seat-event-April-29th/427d2087-a15d-4a65-af3e-cce9be9dfb3f)
"We obviously value the position, but we don't want to force it," he said. "We're in certain positions. We obviously have some guys here on the roster. We want to give them an opportunity, and we'll continue to look, but we wanted to make sure that we got players that we felt good about."
The Bears took North Carolina's Mitchell Trubisky at No. 2, the Chiefs went with Texas Tech's Patrick Mahomes at No. 10 and the Texans, who swapped picks with the Browns and gave them their first-rounder in 2018, tapped Clemson's Deshaun Watson.
Cleveland, meanwhile, drafted Texas A&M defensive end Myles Garrett first overall, Michigan safety Jabrill Peppers at No. 25 and Miami tight end David Njoku at No. 29. It also acquired a first-round draft pick in 2018 after swapping picks — No. 12 for 25 — with the Texans last night.
Make no mistake, though: the Browns are out to establish a long-term solution at quarterback.
"We need to solidify the quarterback position. It's not solidified right now," Brown said, referencing a unit that currently includes Cody Kessler, Brock Osweiler and Kevin Hogan.
"We know that we need the guys here to work their tails off, and Hue is going to develop them as much as possible and push them to be their best. We also know that until we get it solidified, we are going to continue looking for players all over the league and in college. That may be in next year's draft. That may be in free agency. It may be via trade. We won't rest until we really solidify that position."
To be sure, the Browns say they won't force it. Head coach Hue Jackson echoed that sentiment, saying Cleveland will do so "when it's time for us to get one."
"Obviously, it didn't happen today, but it's not like we didn't try, I can guarantee you that," Jackson said.
"I think that time is coming. It'll be here. We're going to continue to, as Sashi said, anything and everything we can to get this position better as we continue to move forward."​
---
Single Game Ticket Information
2017 single game tickets will go on-sale at a later date. Fill out the form below to be contacted when single game tickets are available.