The Cleveland Browns PLAY 60 Spring Challenge was a success, more than 3,000 students collectively logged and recorded 7.6 million minutes. It was an awesome way for kids to get active in creative ways before, during and after school. The Cleveland Browns support students as they make the commitment to become healthy and stay healthy.
The Grand Prize Winner of the Spring Challenge was Central Middle School and the Top Students Jocelyn and Jordan were in Mr. Yuha's class. The group did an extraordinary job of getting active every day and logging their minutes to keep themselves accountable. The Browns commend all the participants on taking positive steps toward living a healthy, active lifestyle. Congratulations to all the schools that completed the Browns Play 60 Challenge this Spring!
As a featured extension of the PLAY 60 movement, the Browns offered the PLAY 60 Challenge to local schools this spring. The PLAY 60 Challenge is a 6-week program designed to educate and motivate students in 2nd – 8th grades to be active before, during and after the school day for at least 60 minutes a day.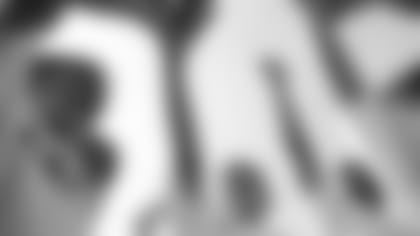 In partnership with American Heart Association, the goal of the program is to allow schools to create an environment that is conducive for physical activity. Over the course of the challenge, students log their minutes of activity for the opportunity to win fantastic prizes! The Cleveland Browns PLAY 60 Challenge is in association with University Hospitals, and American Dairy Association Mideast and Fuel Up to PLAY 60.
Although the Spring Challenge is over, there are still lots of ways to get involved and stay active over the summer. Download the NFL PLAY 60 app for even more fun in the sun. Your school and community centers can also request the NFL Mini Recharge! Kit to set up stations of activities for kids to test their strength and get their heart rates up.
By taking charge and dedicating 60 minutes of activity to something you love, you can be a part of the most active and healthy generation yet.  What will you choose to do?  Run, walk, jump rope, swim, dance, yard work?  Grab a friend or create your own personal challenge, set goals and you will be well on your way to joining the Browns Play 60 movement!
Be sure to check back on ClevelandBrowns.com/community and follow us @BrownsGiveBack on Instagram and Twitter to learn more and join in on the action during the Play 60 Fall Challenge.
By incorporating physical activity into your classroom routine, you're helping your kids become the best they can be. The Cleveland Browns and the American Heart Association have ideas to help you take fitness to another level and make learning healthy and fun; learn more here
Follow **@BrownsGiveBack** on Twitter and Instagram and be sure to share your stories of how you help your community using #give10