At the Browns vs. Packers game on December 17, we honored Kathy Laurich-Hyrb from Chagrin Falls. Kathy was nominated to be our First and Ten Coin Toss Captain through an online contest for exceptional volunteers. Her passion for sports and youth development is bar-none. She goes above and beyond to #give10 and help those in her community.
"I now realize how important it is to give my time," said Laurich-Hyrb. "You just never know where it can lead you or whose life you will touch."
When Kathy was a health and physical education teacher she noticed the deficit of girls in sports and wanted to change that. After educating herself about Title IX, she was determined to make sure girls had the same opportunities to become involved in sports and develop the same passion she had for it.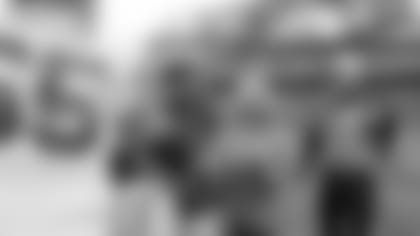 Nearly two decades ago she created a local program to celebrate Women in Sports Day which encourages positive and active lifestyles for girls through sports. The events now run through Kenston Community Education center draws approximately 300 girls each year. She stops at nothing to inspire young girls in her community.
Laurich-Hyrb created this program to raise awareness of the importance of sports for girls. This event encourages a positive, active lifestyle for the girls at a young age through sports which has been positively associated with a girls' self-esteem and self-confidence. 
"I enjoy the happy faces, enthusiasm the night of the event, the hugs form the girls, the stories they tell of what they are doing now because of this event. It's really awesome," Laurich-Hyrb said.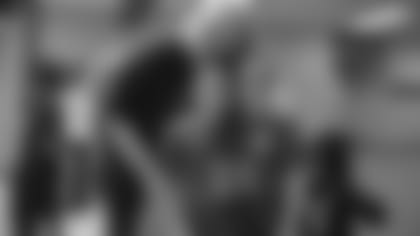 She works with young girls grades 3, 4 and 5, because she found that if a girl does not play sports by the time she is 10, she has less than a 10% chance of being involved in sports when she is college-age. Girls drop out of sports at a rate that is six times greater than boys by the age of 12, primarily because they are not getting the same kind of support and encouragement to participate as boys.
Laurich-Hyrb continues to do her event and mentor kids in her community because each year there are high school girls who willingly return to assist in the running of the event. They have such positive memories. She has seen girls who come that evening with no interest in sports at all, leave with great enthusiasm for what they have just experienced, anxious to begin a sport or activity. 
"I have seen girls win an piece of athletic equipment as a door prize, softball, basketball or tennis racquet and go on to play that sport in Junior High, High School and College too," Laurich-Hyrb said.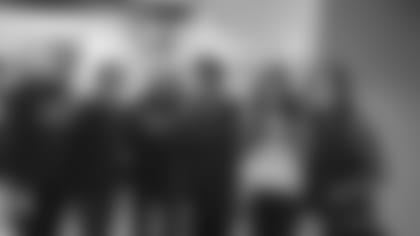 She also helps with church or school events, but this event and other mentoring opportunities with students that attend begins in September.
"All the many months and hours involved in planning this event so very worth it," she said.
Kathy is a huge Browns fan and she was extremely excited to have the opportunity to be the First and Ten Coin Toss Captain and represent her community and her girls in Chagrin Falls.
Follow @BrownsGiveBack on Twitter and Instagram and tell us what you are doing to help others using #give10 to unite us all as Browns fans. Give 10 hours, help your community.
The Browns are dedicated to #give10 through the team's First and Ten initiative. Launched in June 2014, the Cleveland Browns First and Ten campaign is the team's community program, established to inspire fans to volunteer in and help their communities throughout the world by volunteering for 10 hours each year. Since its inception, Browns fans have committed to volunteering more than 1.5 million hours to impact their communities by pledging to #give10. Through First and Ten, the Browns are the only NFL club to promote a long-term volunteering program that unifies the team and its entire fan base, with the goal of impacting every individual's city across the globe, as well as the franchise's local community. All Browns fans are encouraged to join the volunteering effort by signing the First and Ten pledge on the team's website and by sharing their stories with #give10