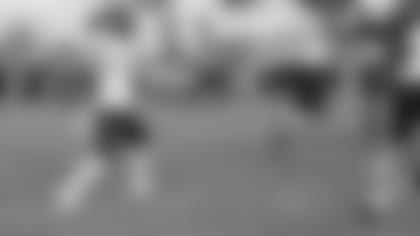 Week 1 of Cleveland Browns High School Game of the Week presented PNC Bank Postgame Notes
W- Hardy, 75 yard reception from Balodis (PAT good)
W- Odetellah, 15 yard reception from Balodis (PAT good)
E-Bunnell, 1 yard rushing TD (PAT good)
W- Sterneckert, 64 yard reception from Balodis (PAT good)
E- Dailey, 10 yard reception from Blundell (PAT good)
W- Sterneckert, 55 yard reception from Balodis (PAT good)
E- Uzaveric, 1 yard rushing TD (PAT good)
E- Uzaveric, 37 yard run (PAT good)
W- Hardy, 41 yard run (PAT good)
E- Bunnell, 8 yard rushing TD (PAT good)
E- Justice, 25 yard FG good
E- Bunnell, 1 yard rushing TD (PAT good)
W- Hardy, 3 yard rushing TD (PAT good)
W- Withers 28 yard FG good
E- Justice 45 yard FG good
Coach of the Week: Shawn Dodd
MVP of the Game: Zane Bunnell QB #7
JaQuan Hardy (RB #5) – 33 carries for 199 yards rushing, 2 TDs; 3 catches for 126 Receiving, 1 TD
Andris Balodis (QB #9) – 11/21 322 yards passing,  4TD
Connor Sterneckert (WR #20) – 4 catches for 141 receiving, 2 TDs
Zane Bunnell (QB #7) 15/26 185 yards passing, 1 TD; 28 carries for 78 yards rushing, 3 TDs
Kenny Uzaveric (RB #1) 25 carries for 76 yards rushing,  2 TDs
Brandon Dailey (WR #88 ) 4 catches for 33 yards receiving, 1TD
First and Ten Play of the Game: When it came down to a tied game with 8 seconds left on the clock, the Rangers called on first year football player, Chris Justice, to hit the game winning 45 yard field goal. How are you giving back? Share your stories using #give10. Learn more http://www.clevelandbrowns.com/community/firstandten.html.
Stats courtesy of Sean Freeman, Lenny Holzheimer and Steve Steinmetz
Make sure to follow @BrownsYouthFB on Twitter to stay up to date on all Cleveland Browns youth and high-school football programing throughout the year.