When: September 3 (Thursday, 8 PM)
Preseason series history (Last meeting): 19-11 (Browns  33, Bears 13 at FirstEnergy Stadium  in 2014)
The stakes: One last final tune-up before a grueling 16-game regular season unrivaled in all of sports. 
Matchup to watch:  TE Martellus Bennett vs. LB Barkevious Mingo. Defensive coordinator Jim O'Neil has been touting Mingo's improved skills in coverage and his assessment will come to light against the lanky Bennett. The 6-foot-6, 265 pound target hauled in 90 receptions and six touchdowns in 2014 and can pose matchup problems all over the field.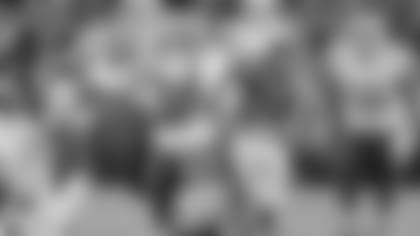 Offseason storyline: Reloading not rebuilding. Chicago feels like they've upgraded tremendously with a proven coach like Fox now running the show instead of Marc Trestman. Explosive rookie receiver Kevin White has created excitement about an already dangerous offense. And longtime and well-respected defensive coordinator Vic Fangio has arrived from the 49ers. 
Biggest addition: DE Pernell McPhee. The former Baltimore Raven was rewarded handsomely in free agency and has some believing he can be a piece that helps reignite Chicago's once vaunted defense. At the very least, McPhee's presence (7.5 sacks in 2014) should alleviate fellow pass rusher Jared Allen. 
He gone: WR Brandon Marshall. The 31-year-old was an All-Pro receiver for the Bears when he arrived in 2012 but gradually wore out his welcome and was dealt to the Jets for a fifth-round pick.
The star: RB Matt Forte. Last year's 102 receptions for 808 yards are nudging Forte closer to Marshall Faulk status as one of the best dual-threat backs in recent memory. Even as he enters his eighth NFL season at the often volatile position of running back, Chicago can still rely on Forte to make big plays every Sunday. 
The X-Factor: CB Kyle Fuller. The rookie from Virginia Tech exploded on the scene in 2014, securing three interceptions in his first three games. Naturally, he had some bumps in the road in his first NFL season. But the Bears need Fuller to blossom, especially with six games against Aaron Rodgers, Matthew Stafford and Teddy Bridgewater.
They'll make the playoffs if...: Jay Cutler stays healthy and throws less than 10 picks; if the defense is in the top 10 in points allowed and if receiver Eddie Royal adds further versatility to the offense.
The season will go south in a hurry if...: Jay Cutler feels the media and fan pressure; if the offensive line doesn't play at an elite level and if the secondary consistently gives up big plays through the air.