It was a new role for Connor Shaw in his NFL life – the most proven player on the field.
Cleveland's quarterback and a few other first-year players were eligible to participate in last weekend's rookie minicamp alongside 50 tryout players and the Browns' 12 recent draft picks.
The fire, moxie and ability to create plays outside of the pocket the Browns saw from Shaw in his Week 17 start against the Baltimore Ravens have not been erased from Mike Pettine's memory. Cleveland's head coach said in April that Shaw will be in the mix to compete for playing time at quarterback. The extra work the South Carolina alum put into playing under center will expand his confidence moving forward.
"Just how he prepares, how he handles himself – he's the type of guy that he'll always be ready to go when called on," said Pettine.
Joining Shaw on the practice field during minicamp were other familiar names under contract with the Browns. At times, defensive linemen Jacobbi McDaniel and Calvin Barnett looked like savvy veterans with their advanced knowledge of Cleveland's defensive scheme and NFL-refined technique.
McDaniel had a breakout performance last summer during the Browns' scrimmage at the University of Akron. Mostly playing nose tackle as an undrafted free agent, McDaniel was active against the Jaguars Week 7 and spent the rest of the season on the practice squad.
Barnett's season was cut short with an injured shoulder suffered in practice against Pro Bowl left tackle Joe Thomas, but defensive coordinator Jim O'Neil has touted Barnett's skill set more than once. The 6-foot-2, 317-pounder can line up at all three positions on the defensive line and was known as a distinguished run-stuffer at Oklahoma State.
Even though the Browns have added rookies Danny Shelton, Xavier Cooper and Dylan Wynn, it doesn't mean Cleveland is going to dismiss McDaniel and Burnett as viable options in the defensive line rotation.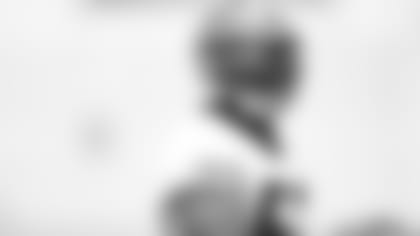 Outside linebacker Keith Pough is another unheralded name to watch when the 53-man roster is finalized in September.
Unprompted at his pre-draft press conference, general manager Ray Farmer listed Pough as a player most reporters don't know about who could truly "play in this league." Pough had an encouraging training camp last summer before spraining his ankle and landing on the practice squad. Second-round pick Nate Orchard is the only pass rusher Cleveland has added to the roster this offseason.
"I have to take advantage of every opportunity in the film room, in the weight room and out on the practice field," Pough said. "I have to continue to show promising signs and flashes."