Out of any media member, NFL Network's Nate Burleson has the most distinctive viewpoints on the Cleveland Browns.
Burleson was signed by the Browns in early April and jumped right into the locker room as a lovable and respected leader. He and Miles Austin made it a point to mentor the younger receivers, even taking them out for a lavish dinner at Hyde Park Steakhouse.
Even though Burleson was released during final cuts, he's remained close with several Browns players – including Josh Gordon.
Burleson relayed this message from Gordon during a show on Tuesday night.
"He told me starting at practice this Wednesday, 'I'm going to outwork everybody on the field,'" Burleson said of Gordon. '"I'm going to try and evoke a pride in Cleveland that can hopefully lead us to the playoffs.'"
Burleson also said he consoled Gordon when the original suspension was announced and asked him what his plans were going to be. Gordon responded that he was going to lose 10-15 pounds and, 'when I come back, I'm going to tear this league up.'
The media will speak to Gordon after practice today around 3:30 p.m.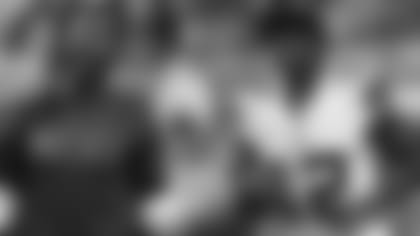 Strong analysis on Ben Tate
---
*If you've been out of the loop, Matt Wilhelm has been doing a tremendous job as the co-host of Cleveland Browns Daily alongside Nathan Zegura on ESPN 850 from 1-3 p.m. Monday-Friday.
Wilhelm is a local product who attended Elyria Catholic and Ohio State and then spent nine years in the NFL as a linebacker, mostly with the San Diego Chargers.
Wilhelm had a strong but honest take on the Browns releasing Ben Tate on Tuesday.
"Releasing Ben Tate sends a message that this is a winning culture," said Wilhelm. "There is not going to be any pushback between the organization and any one person on this team. I've got to give Ray Farmer and this organization credit for making a decisive decision…The act shows that no one is bigger than the football team is a great stance to take. In the locker room it could be breath of fresh air."
Browns bust out the dance moves
On Tuesday at a Play 60 event at Central Middle School, Chris Kirksey, Christian Yount, Kevin Cone, Johnson Bademosi and Keith Pough showed kids the importance of exercise. They also busted out a few dance moves. Check out the pictures from the event.