Gameday Traffic and Parking Notice
Fans attending the Browns vs. Giants game should take note of the following traffic alerts. Read More

Parking lots, managed by the City of Cleveland, located near the stadium are pass only and expected to reach max capacity prior to kickoff. No cash parking will be accepted.
Browns fans may also reserve normal cash or private parking spaces in nearby parking garages and lots through Parking Panda.
For more information regarding downtown transportation options, please click here to visit the Downtown Cleveland Alliance's website. NOTE: All parking lots next to FirstEnergy Stadium will be accessible to fans with passes only.
Waze Driving Directions
The Browns have partnered with Waze to give you the best experience possible to get to and from today's game. Access Waze from the Browns mobile app or download it for free at www.waze.com/get for iOS and Android and see real-time traffic, find optimal routes, avoid game-related closures and more.
Before the Game
Before heading to the game, join Browns fans for a Monday Night Football viewing party at Cleveland's Barley House. Highlights include:
Brownie & Chomps
The Browns Drumline
Promotional giveaways
Bull & Fox Radio radio show live (2-7 p.m.)
Papa John's Free Pizza (while supplies last)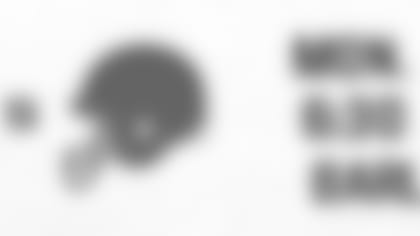 ](http://www.clevelandbrowns.com/news/article-5/Join-the-Browns-vs-Giants-MNF-Viewing-Party/4e893556-3829-4286-8269-e5456c6e2f93)
Mobile Ticketing
Use the Browns mobile app on your smart phone to access your 2017 game tickets. To access your mobile tickets through the Browns mobile app, follow these steps. To download the Browns mobile app click here.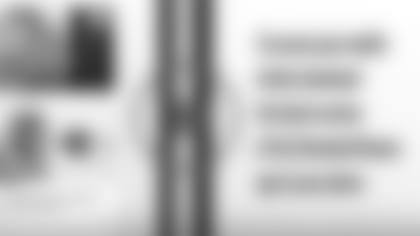 ](https://www.youtube.com/watch?v=0lMizJ7g1UQ)
Season Ticket Members!
Swipe your Season Ticket Member Benefit Card at all concessions and merchandise purchases to be entered for the chance to win 4 tickets in the Kardiac Club for a mutually agreed upon game!
50/50 Raffle Mobile Tickets
Purchase 50/50 raffle tickets on your phone through the Browns app or online here. In partnership with Shoes and Clothes for Kids, the Cleveland Browns Foundation will host a 50/50 Raffle at all Browns home games. The largest jackpot to date is $59,531 – purchase a ticket while at FirstEnergy for your chance to take home half! Learn More
Stadium WIFI
Stay connected all game at FirstEnergy Stadium by joining the "Stadium WiFi" network – no password required.
Entertainment
Dawg Pound Drive:
Open 5:00 PM- 8:00 PM | Free Admission
Outside of FirstEnergy Stadium – South Side
Music Stage:
Organized KOS
National Anthem:
Cleveland Orchestra Children's Chorus
Color Guard:
Ohio Army and Air National Guard
Halftime:
Youth Football Scrimmages and Sparkle Effect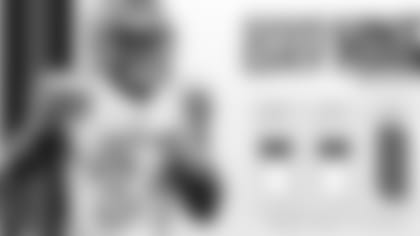 The Essentials
NFL Clear Bag Policy:
Bags and purses will not be allowed in the stadium due to the NFL's Clear Bag Policy. So, be sure to bring a clear bag, a clutch, or purse no bigger than your hand or pocket. See Full Details
Bag Check:
Bags that do not meet the NFL clear bag qualifications may be taken to the Bag Check Tent on Erie Side Extension, located immediately behind the Great Lakes Science Center. Fans may check their bags from pregame through 60 minutes after kickoff with a $10 contribution to the Downtown Cleveland Alliance, which manages the Bag Check Tent. Unclaimed bags will be returned to the FirstEnergy Stadium lost and found.
Prohibited Items:
In accordance with National Football League security guidelines, fans entering FirstEnergy Stadium will be screened for banned objects. Click here to view a list of prohibited items.
Directions:
FirstEnergy Stadium
100 Alfred Lerner Way
Cleveland, OH 44114
Access Waze from the Browns mobile app or download it for free at www.waze.com/get for iOS and Android and see real-time traffic, find optimal routes, avoid game-related closures and more.