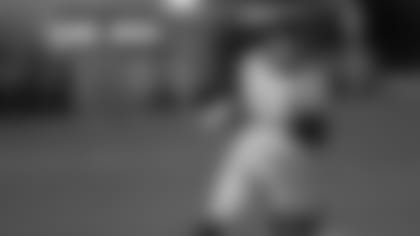 | | | | | | |
| --- | --- | --- | --- | --- | --- |
| Final | 1st | 2nd | 3rd | 4th | Final |
| Barberton | 19 | 13 | 7 | 0 | 39 |
| Revere | 0 | 0 | 7 | 7 | 14 |
1st Quarter
B – Booker, 13 yard reception from Ries (PAT good)
B – Thompson, 11 yard rushing TD (PAT no good)
B – Thompson, 1 yard rushing TD (2-pt no good)
2nd Quarter
B – Turnbaugh, 66 yard punt return (PAT no good)
B – McCarroll, 40 yard INT (PAT good)
3rd Quarter
R – Bergh, 11 yard reception from Hughes (PAT good)
B – Thompson, 6 yard rushing TD (PAT good)
4th Quarter
R – Hughes, 4 yard rushing TD (PAT good)
Coach of the Week: Tony Gotto (Barberton)
MVP of the Game: Keye Thompson (RB #21)
Key Stats (by player):
Barberton
1. Keye Thompson (RB #21) 15 carries for 58 yards; 3 TDs
2. Zane Ries (QB #11) 135 yards passing, 1 TD
3. Tamarion Jennings (WR #7) 66 yards receiving
Revere
1. Clayton Langdon (RB #28) 15 carries for 62 yards
2. AJ Hughes (QB #7) 15 rushes for 108 yards, 1 TD; 5/13 passing for 32 yards
3. Matt Buser (WR #5) 4 receptions for 21 yards
Cleveland Browns First and Ten
While visiting a different community each week for the Cleveland Browns High School Game of the Week, we come across an overwhelming amount of selfless individuals who help make high school football so special in their respected communities. This week we met Brad Garrison who films from the end zone for the Revere Minutemen. This is Brad's first year filming the end zone shot for Revere; however, Brad and his wife have spent 8 years filming from the press box for the team. He has also committed his time to create a highlight tape each year for Revere. Brad is the Senior VP of Retail and Commerce Sector for Clover Technologies and has been so for 12 years. He and his wife have a sophomore at Revere High School that plays for the Minutemen.
How are you giving back? Share your stories using #give10.
Make sure to follow @BrownsYouthFB on Twitter to stay up to date on all Cleveland Browns youth and high-school football programing throughout the year.