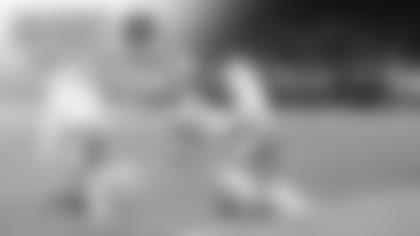 | | | | | | |
| --- | --- | --- | --- | --- | --- |
| Final | 1st | 2nd | 3rd | 4th | Final |
| Strongsville | 14 | 3 | 0 | 7 | 24 |
| Mentor | 7 | 7 | 21 | 0 | 35 |
1st Quarter
S – Major, 24 yard rushing TD (PAT good)
M – Shea, 40 yard reception from Tatarunas (PAT good)
S – Kahn, 74 yard rushing TD (PAT good)
2nd Quarter
S – Anderson, 19 yard field goal attempt good
M – Matthews, 5 yard rushing TD (PAT good)
3rd Quarter
M – Matthews, 15 yard rushing TD (PAT good)
M – Matthews, 12 yard rushing TD (PAT good)
M – Ballentine, 29 yard interception (PAT good)
4th Quarter
S – Collins, 39 yard reception from Major (PAT good)
Coach of the Week: Steve Trivisonno
MVP of the Game: Alex Mathews (RB #44) 25 rushes for 178 yards, 3 touchdowns
Play Like a Brown Moment of the Game
In the third quarter, Mentor's Michael Ballentine records his second interception of the game and returns it 29 yards for a Cardinals touchdown--giving his team a 35-17 lead. 
Looking ahead at week 9
Mentor hosts Brunswick
Strongsville hosts Elyria
Cleveland Browns First and Ten
While visiting a different community each week for the Cleveland Browns High School Game of the Week, we come across an overwhelming amount of selfless individuals who help make high school football so special in their respected communities. This week we met Brian Novak. Novak, who volunteers every Friday night for the Strongsville Mustangs, can be found handing out programs and keeping spirits high. Novak also coaches his daughter's softball team, helps out at Strongsville cross country meets and runs in the St. Josephs Soul Run every year to support cancer research. Way to go Brian, keep up the great work!